Suiseki TV Program!
NHK Japan's largest broadcasting organization just released a superb TV Program:
Suiseki: A World of Understated Beauty within Natural Stone
It's a 28 minute documentary which was broadcast on January 20th. It is only available for viewing until February 3, 2016.
Scenes from Kyoto, Taikan Bonsai Exhibition are beautiful. Mr. Baba, one of the finest collectors of suiseki has over 2,000. He always has an extensive display at Taikan Bonsai Exhibition. A photo of a recent display attached as well as a photo of him receiving an award from Kunio Kobayashi, head of the Nippon Suiseki Association.
Don't miss your opportunity to view, learn and enjoy from this free TV program.
Enjoy!
Bill
PS: I wish NHK would do a documentary on bonsai.
http://www3.nhk.or.jp/nhkworld/…/vod/corekyoto/20160121.html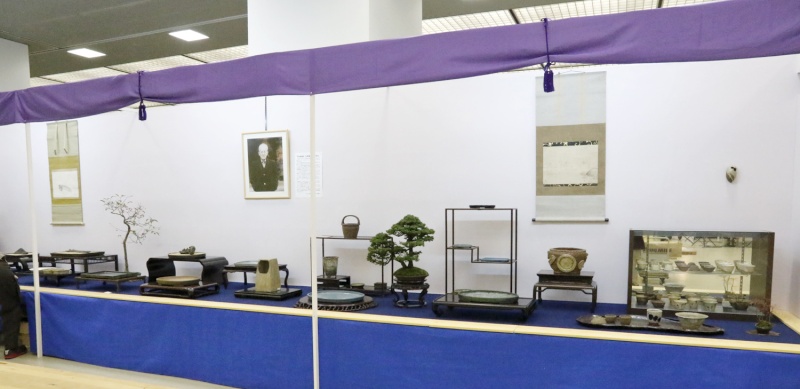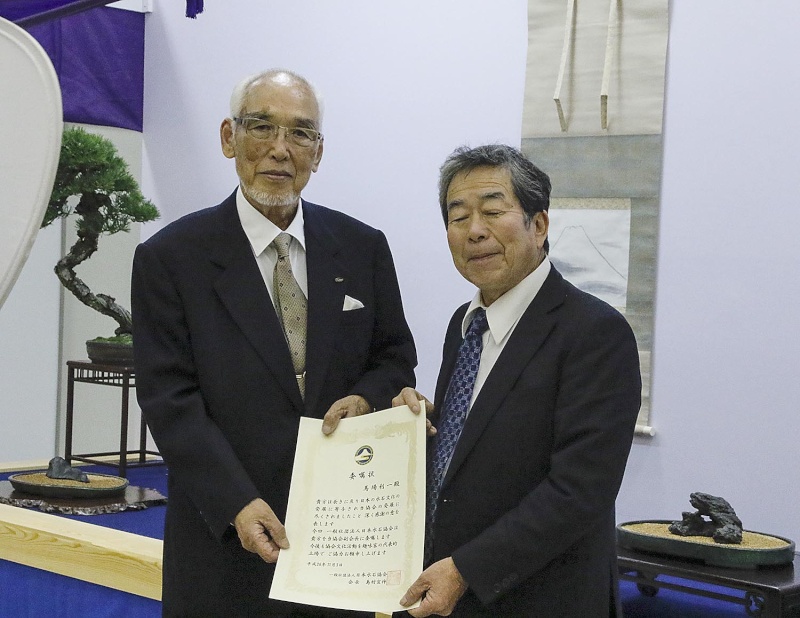 William N. Valavanis

Member





Tried the link Bill, but does not work, had a look around nhk but could not find the programme,
The NHK video
Suiseki: A World of Understated Beauty within Natural Stone
is available here:
http://www3.nhk.or.jp/nhkworld/en/vod/corekyoto/20160121.html
This video has spread like wildfire across suiseki enthusiasts' circles.  Sam Edge (from Sam & KJ's Blog) added the suggestion of checking-out NHK's video
The 10 Artisans of Senke: Tea Utensils Heighten Rustic Simplicity
(28 minutes in length)
[linked HERE]
.  The video is described:
Around 400 years ago, Sen-no-rikyu pursued the art of heart-to-heart communication through a bowl of tea and advanced the wabi-cha style of tea ceremony, stressing the beauty within simplicity. The utensils are vital in conveying the hosts' sentiments. The essence of wabi-cha pervades the utensils made by 10 artisan families, purveyors to the Sen clan. Watch these artisans at work in a range of crafts from lacquerware to joinery and discover the spirit and aesthetic sensibilities of Kyoto.
Available until January 27, 2016
Bill hopes for a similar video on bonsai.  It seems a likely subject.
I hope for a similar video on sencha (steeped leaf tea) artisans & display.  Sencha practioners are closely related to the origin of public bonsai & viewing stone display (including bonsai, suiseki & scholar's rocks) in Japan.  Tom Elias recently referred to sencha on the vsana.org website in an article titled, "Evidence of the Use of Chinese Stones in Japan during the Meiji (1866-1925)"
[linked HERE]

Chris Cochrane

Member





All I have to say is.....Grrrrreat!

steveb

Member





Excellent. I have copied to the members of my group, I know they will be interested,
thanks,
Geoff.

---
Permissions in this forum:
You
cannot
reply to topics in this forum