Hello all, i was just wondering where people stand on whether you can classify sandstone rocks hard enough not to fall apart as soon as they meet water as suiseki or viewing stones/scholars rocks?
I found a rather unusual one at the beach the other day...
Its around 50cm tall by 25-30 or so wide and deep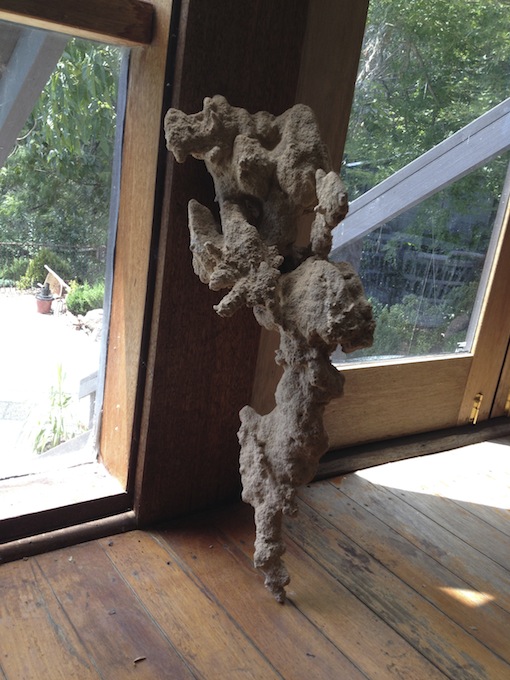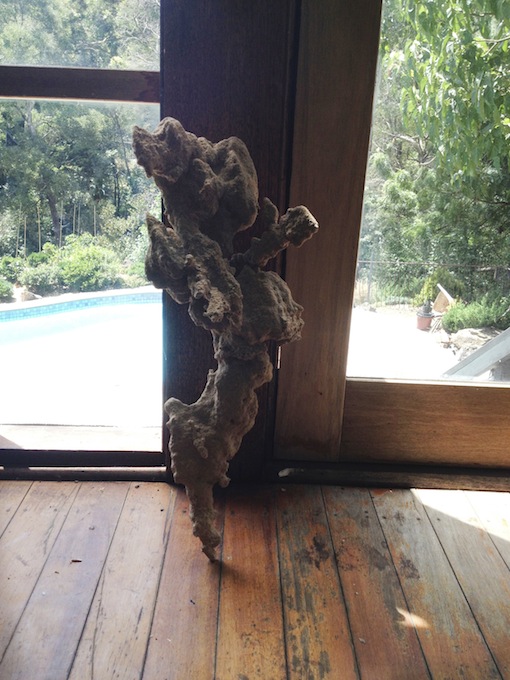 There is no classification for sandstone in the suiseki world but a very large opening for acceptance in "Chinese Sculptural Art"by Richard Rosenblum. In his book showing all forms of scholars' rocks in many different mediums...wood, metal, ceramic, and roots to name a few.
Most of the Chinese art is "worked" which means carved, painted, polished etc.

I would have picked up this amazing stone myself with the intention to display and possibly enhance into a work of art! Great find but because it is sandstone it will need to be protected from the elements especially rain and wind.

Good luck and don't worry about classifying ....it's art after all !

Norma

Norma

Member





I agree with Norma that this is lovely as-found nature's art, which should be treasured. It has a special quality in being impermanent but might easily break unless deftly handled. I hope you share with us how you plan to mount it if you choose to display it. I like positions in which you have photographed it very much.

In traditional stone aesthetics (suiseki, Chinese scholar rocks, suseok, shangshi et al.), the quality of impermanence is not highly regarded. That does not disqualify its appreciation as a viewing stone. Perhaps, it is the antithesis of the eternal, resistant quality of stone.. yet its unbroken, rare beauty is undeniable.

Thanks for sharing.


Chris Cochrane

Member





Chris,

I'ts really fun to hear from you and possibly "lock horns" which I really won't do this time!!  I loved the statement "it is the antithesis of the eternal, resistant quality of stone"    thus being sandstone's fragile hold on existence !   Which brings to mind the delicate nature of limestone....

And we do agree its unbroken,rare beauty IS undeniable!!

Fond regards, Norma

Norma

Member





Challenge to "lock horns" taken, Norma... :-)
Regarding sandstone viewing stones, the extraordinary mounting work of Tony Ankowicz (Wisconsin) should not be overlooked. He has succeeded in mounting fragile stones beautifully, & Tony is widely acknowledged as a modern master of stone appreciation by luminaries in the suiseki universe including Seiji Morimae, Wil 'from Japan' and Peter Warren. Peter Warren commented in his blog
[linked HERE]
.
Tony's vendor booth "art stone design, LLC" at Stone Show 2006, Grantsville PA (note: the entire booth was purchased by one buyer):
Tall stone...
Tall stone base...
Overview from front...

Chris Cochrane

Member






---
Permissions in this forum:
You
cannot
reply to topics in this forum