With the very warm weather here some trees are coming out of dormancy too early. My concern is that they did not have enough cold hours this winter, however there is also a tree I would like to repot that is about to push leaves.
three of these quinces were shipped dormant around mid december and potted.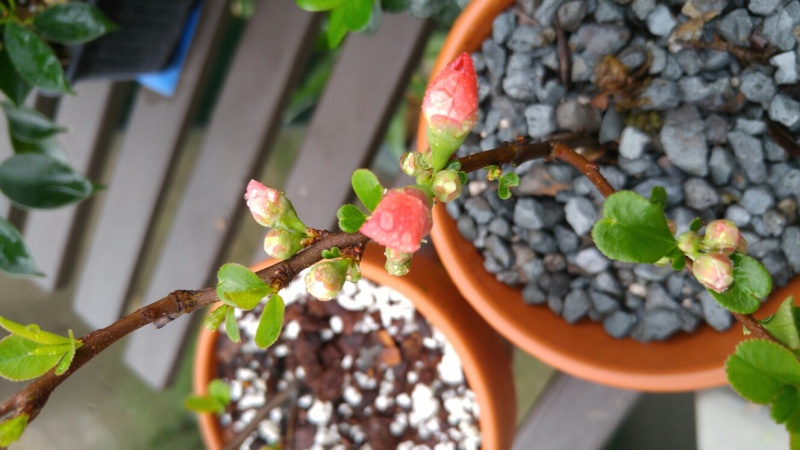 The Japanese maples have stayed dormant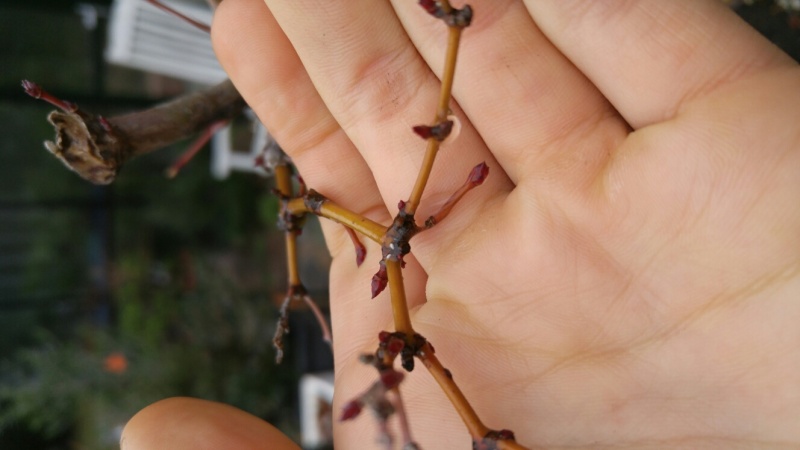 I have a Japanese maple air layer off a landscape tree that was cut in August and never went dormant. The cork bark elm behind it didn't either.
This Chinese elm is coming out of dormancy too. I wanted to get it out of the potting soil that it is currently in and see what the roots look like but judging by the buds alone now would be the time to do so, though the weather and calendar say otherwise. It looks like it will not stay dormant until spring. I understand that for most it would be a very bad idea to repot this year but I have a greenhouse that is warm enough to grow all kinds of tropicals, and I have moved the quince in there today.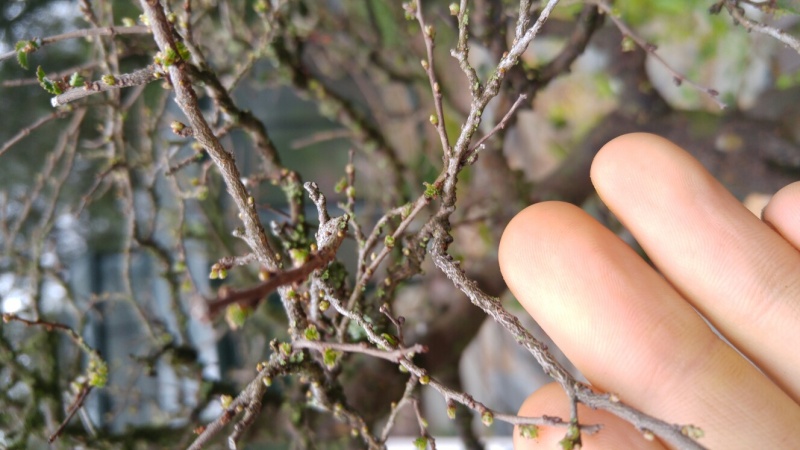 What I am most concerned about is exhausting the trees from an inadequate period of dormancy because I have heard that that can stress a tree very much. Any thoughts appreciated.
Carterbeall,

the Chinese elm grows in the Tropics, and should be okay.

You may have to watch the others for weather changes, and protect them.
But it is supposed to take 3 to 4 years to kill trees from lack of dormancy.
Hopefully the others will have more to say.
Hang in there.
Happy New Year!
Laters.
Khaimraj

* Leap year means mostly rain for us, during the Dry Season.

Khaimraj Seepersad

Member





Thanks for the reply I had heard before that a deciduous tree could die with as little as 2 years without dormancy. Good to hear it is more. Chinese elms are pretty tough, but maybe I should move the maples in the shade to ensure that they stay dormant because I had them in the sun to dry them out faster to prevent root rot because some are in compacted soil. Then again it may get cold enough soon to keep them dormant for the rest of the winter. It sounds like I will need to move the Chinese elm into the greenhouse soon, but I am still not sure about the repot.

Carter,

resist the urge to repot until late spring and no chance of frost.

Learn to take cuttings and experiment on the cuttings, not your mother plants.

You will need almost 300 plants to grow, so you don't - love - or fiddle your trees to death.

For - Winter - Library and read as much as you can, always take notes.
Not only Bonsai books, but books on how plants grow etc,
Health takes 3 to 5 years of daily doing Bonsai.

HOWEVER - School education before Bonsai please - Pots cost and you need $$$$ to support your hobbies.

If you are somewhat creative, take pottery classes learn to make pots.

There should always be folk around the IBC to lend some experience.
Laters.
Khaimraj



Khaimraj Seepersad

Member





I do have a greenhouse in which I can keep the tree frost free until spring if necessary, but on your suggestion, I think I will wait because I understand that Chinese elms can be repotted in full leaf as long as no heavy root pruning is done. I am always taking cuttings almost every time I prune in addition to sowing seeds and air layering. I have about 50 trees and I have learned not to fiddle too much with them and how to keep them alive and well in their pots. Before I know it I will probably have 300

. I have already made a pot on a pottery wheel but I am looking into making concrete bonsai pots because the large pots are so expensive- I have a tree that I dug for free with a 1 foot trunk that is growing in a wood box I built from scrap and will need a bonsai pot. One that large would cost about $400! But no worries for me about school or bonsai education because I am doing very well in school and I spend much free time watching and reading about anything bonsai related that I can get my hands on. At about 2yrs experience I am getting there.
Carter,
most excellent with the studies. My nephew, seen in this image, will be 19 later this January. He wants to be an Architect, and I have suggested he add on Civil Engineer and Landscape Architect. He has an interest in Bonsai, but as I suggested to him, get his degree, business started and buy land before he settles on a hobby. Marriage after 28 or so.
Thus was I advised by the elder Indians [ India ] of Trinidad, when I was a young boy. It works.
Okay, if you can try your hand at ground growing. Prepare the soil zone say 2' x 2 ' as for Bonsai. Use large inorganic particles and target trunk sizes, plant on tiles, and check your roots.
See how long it takes the cuttings to reach say 3" in diameter, and can you place the first 6 branches.
What do you hope to study ?
Laters.
Khaimraj [ started bonsai at 17 or so - I am 53 and a Fine Artist so the Bonsai tied in nicely ]
And here is Nick, when he was a bit younger.
A ficus, from my school in Florence, Italy, taken home as a cutting with about 6 leaves.
That on the side is my home-made gas fired little round kiln.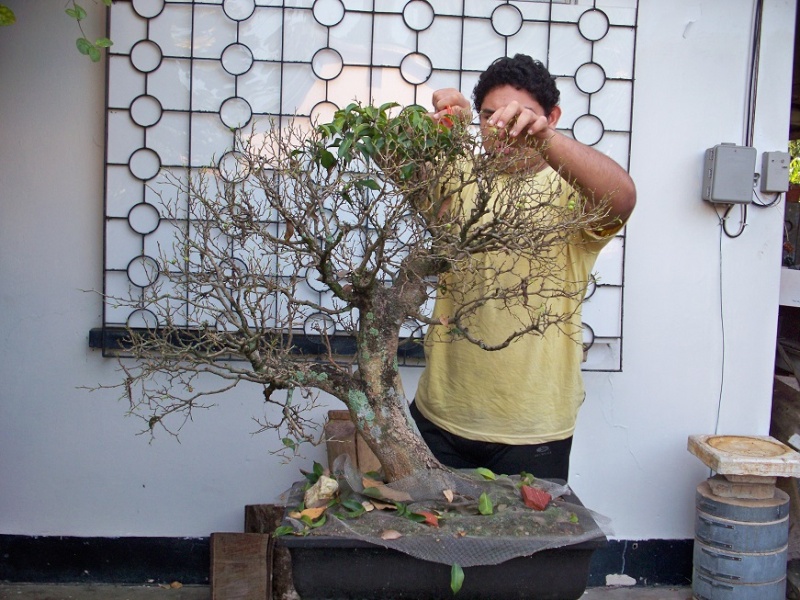 Khaimraj Seepersad

Member





I think that it is cool that your nephew grew that tree from a tiny cutting. I hope that one day some of the cuttings that I have will look like that. I already have an area a little larger than 2x2 for ground growing, but it is too cold here to plant ficus in it so I have some shimpaku, a pyracantha, and some redwoods growing there. Some are planted on tiles. I would like to be a mechanical engineer so I will have to see if I can bring my trees to college or otherwise get my parents to water them.

---
Permissions in this forum:
You
cannot
reply to topics in this forum