Alexandria,
one for you.
Not perfectly adapted to my climate.
Once in a while I can trim it for tight clumps.
But only once in a while.
Then I have to let it do ad it wishes.
So for you, a year's work.
Age from seed about 30 years.
εποχές ευλογίες [ it's a computer translation, hope it is correct and not a curse



]
Laters.
Khaimraj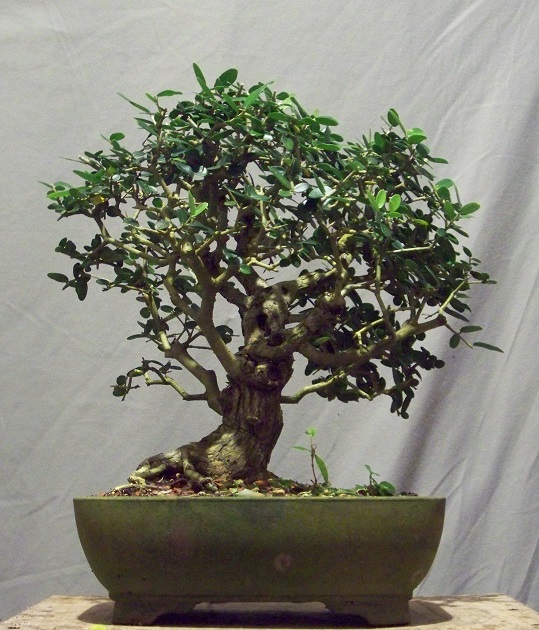 Khaimraj Seepersad

Member





beautiful trunk and base...
it will be especially nice when the branches develop some of that same character as the trunk !
_________________

AAC Original Milwaukee Wi. Chapter - North America
aka beer city snake
link to ARBOR ARTS COLLECTIVE BLOG

kevin stoeveken

Member





Better late than never! Ι don't frequent often on IBC last times... Thank you for posting, Khaimraj!
This is beautiful and it has aged character corresponding to those 30 years of care.
May I ask though... Why is it that the lower branches are thinner than those at the apex of the tree? Have you decided to grow them at a later stage?
Khaimraj Seepersad wrote:... ...εποχές ευλογίες [ it's a computer translation, hope it is correct and not a curse

]
This is not a curse of course but I cannot say it is correct either

 I assume you would like to wish "season's blessings" wouldn't you?
In cases I have to use automated translation I feel embarrassed and I definitely apologize to the person I address the translated text.
Μachinery will never substitute human mind.

my nellie

Member






---
Permissions in this forum:
You
cannot
reply to topics in this forum