Well Folks,

the Lounge is gone and I didn't know where to ask this, but, here goes.

Technology has changed with regards to photographs, and I have a photograph album of my trees, and I am not happy with digital images.

So does anyone do photographs anymore and how?

Trinidad as usual just follows trends and I really don't want to give up my photos.

Help.
Thanks in Advance.
Khaimraj

Khaimraj Seepersad

Member





Are you saying you cannot buy a camera that uses film in Trinidad or can't buy the film itself?

"They" do still make both.  I would think some of the beachside tourist shops would have film.  Cameras may be more difficult in your area, but there are on-line shops.
_________________
Jim Lewis - lewisjk@windstream.net - Western NC - People, when Columbus discovered this country, it was plumb full of nuts and berries. And I'm right here to tell you the berries are just about all gone. Uncle Dave Macon, old-time country musician

JimLewis

Member





Hi Jim,

develop the film, everything has gone Digital and very superficial, memories are not that important.
Thanks for replying.
Khaimraj

* We are also not a Tourist spot, to much oil refining, and natural gas.

Khaimraj Seepersad

Member





Alas, film is a rare medium these days; I only really see it in high end photography anymore.
When in doubt, check for online service providers. Google came up with these and many others:
http://fromex.com/mail-order-film-processing.html
http://photoplaceonline.com/film-developing.html
http://lmgtfy.com/?q=online+film+developing

I run into the same problem when trying to find quality nutritional supplements. There aren't any good stores close by so I buy it all online


Intricate Simplicity

Member





khai... while i too bemoan the digital age, it does not mean that memories are not important or that things are superficial...
now that i have swallowed the bitter pill of acceptance, i find digital to be preferable to film for casual, daily photography...
images are instantly accessible, shareable and printable...
i also find digital files easier to sort through than proof-sheets, slides and negatives
no more waiting for the lab or having to make time for the dark room...
(and i come from a dark room background - color and b&w)
i agree that nothing can replace the feel of large format film,
but i believe that digital far surpasses the 35mm that we all have/had
having said that, i still play with pin-hole cameras and my super unreliable light leaking holga

also w/ film i would not be able to instantly share this bit of work from just an hour ago
(seeing as how this is a bonsai forum after all)
fall pruning of an air layer taken off last year
from this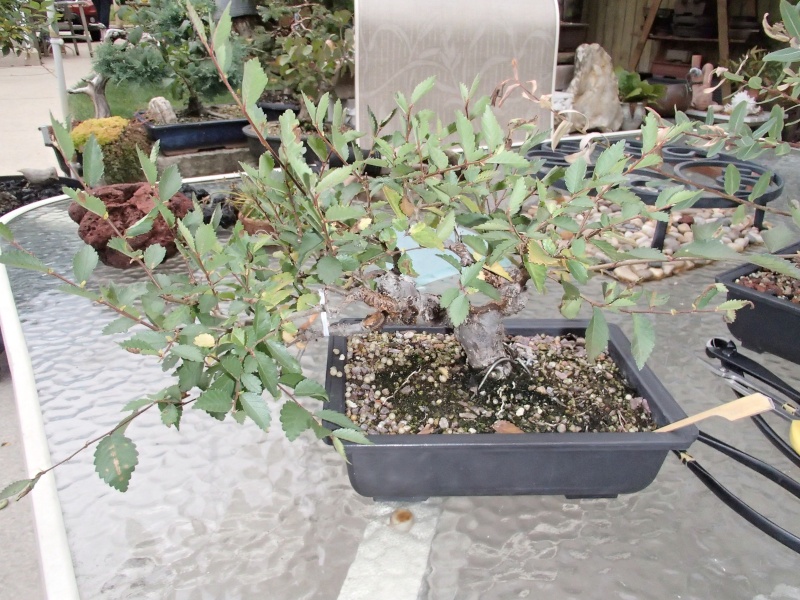 to this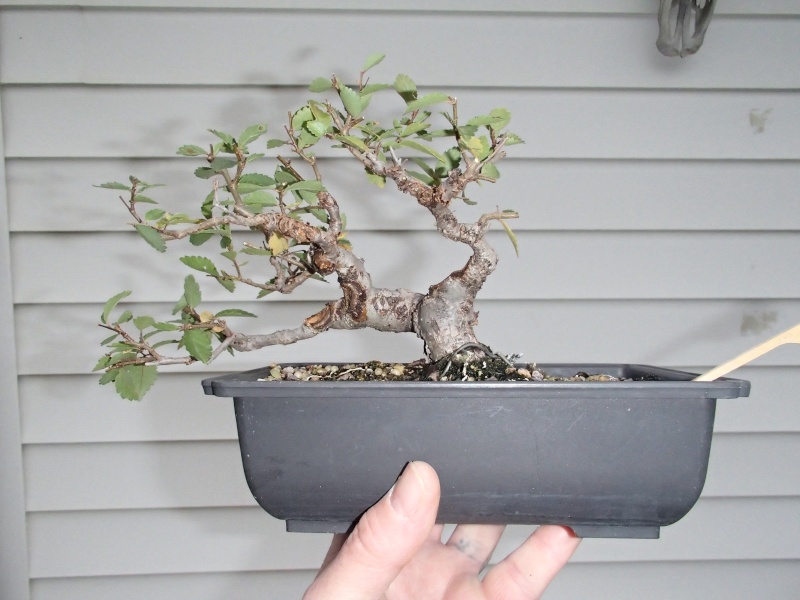 here at the end of my 4th growing season, i am slowly learning branch development...
_________________

AAC Original Milwaukee Wi. Chapter - North America
aka beer city snake
link to ARBOR ARTS COLLECTIVE BLOG

kevin stoeveken

Member





Obviously talking about British based services isn't very helpful if you live in Trinidad but for the record, film (both 35mm and 120 roll) are still available over here in the UK. Mind you, unless you live near a specialist camera shop it's mostly an on-line purchase now, especially if you want transparency or B & W.

Processing isn't too bad for 35mm print either but you generally have to send it away now. The days of high street film developing appear to be over. Then again you always did have to send film away if you used 35mm slide or any kind of Medium Format roll film so there's no big change there.

Of course there's less choice and the price has gone up considerably but that's the penalty for using obsolete technology in a tech obsessed society/economy.

Mind you, I have to admit that despite my past determination to carry on using film, over time I've weakened and now effectively only use my cheap digital compact. Which is a shame because I have a couple of really nice film cameras (a Rolleiflex  TLR and a Bronica SQB which I foolish bought just as everyone else abandoned film for digital).



Regards

Richard

Richard S

Member





Many high end amateurs and professionals utilize the folks at
B&H Photo
for advice and new/used items. They do carry roll film and darkroom supplies. B&W is easy to develop and print. Color is a whole different story. You are actually probably further ahead if you have a camera that shoots raw files and then use something like photoshop elements to do your processing and printing. good luck

DougB

Member





Khaimraj, are you saying you don't like the images you can get from digital and a good home photo printer?

_________________
"Eschew obfuscation"

John Quinn

Member





John,

that would require Archival paper and Ink, very costly. My photos from 1980 in colour are still stable.

I used to do Black and White photography in school, so I can fall back on that if I have to.
BUT I would prefer colour.

As technology and secret research takes over the world.
Laters.
Khaimraj

Khaimraj Seepersad

Member





How much money do you want to spend?  There are a number of on-line film developing services.  Here's one:
http://photoplaceonline.com/film-developing.html 
How likely they are to serve you in Trinidad, I don't know.  But Google "online Color film developing" and you will get a number of hits.
_________________
Jim Lewis - lewisjk@windstream.net - Western NC - People, when Columbus discovered this country, it was plumb full of nuts and berries. And I'm right here to tell you the berries are just about all gone. Uncle Dave Macon, old-time country musician

JimLewis

Member






---
Permissions in this forum:
You
cannot
reply to topics in this forum