I got a Ficus. Benjamina from a friend earlier this year, he had found it in the trashroom where he lives, it was nothing special really and just a typical neglected and overgrown "multi trunk" Benjamina from a supermarket.
This is how it looked when i got it.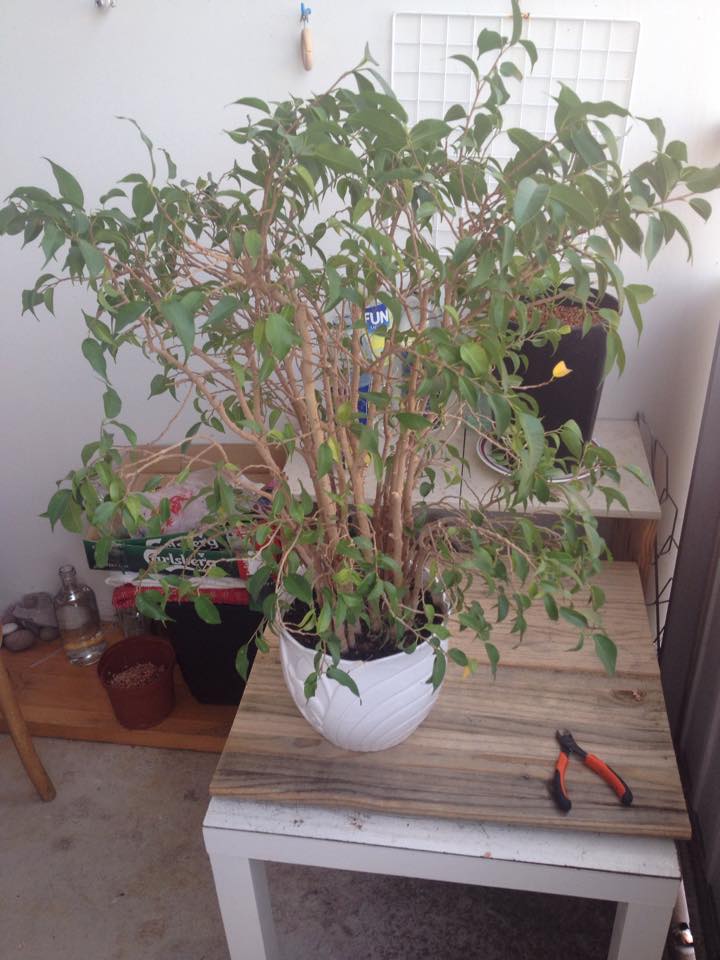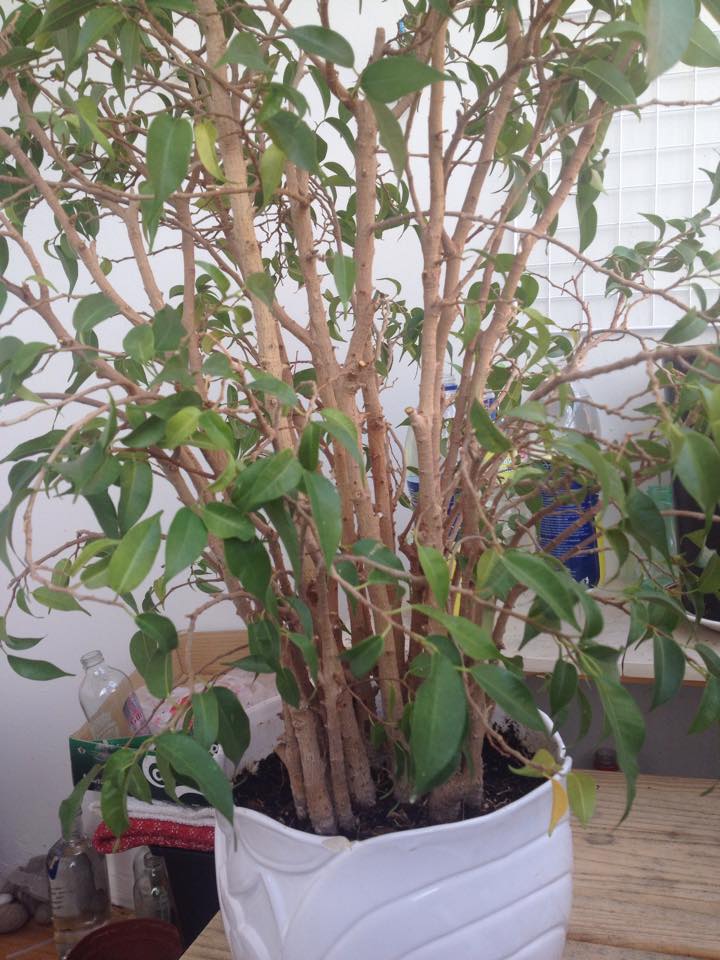 As it had a rather nice start to a nebari and already some growth lower down the trunk i decided to take a chance on it and try to design my first Banyan Tree.
The follow are photos taken over the year.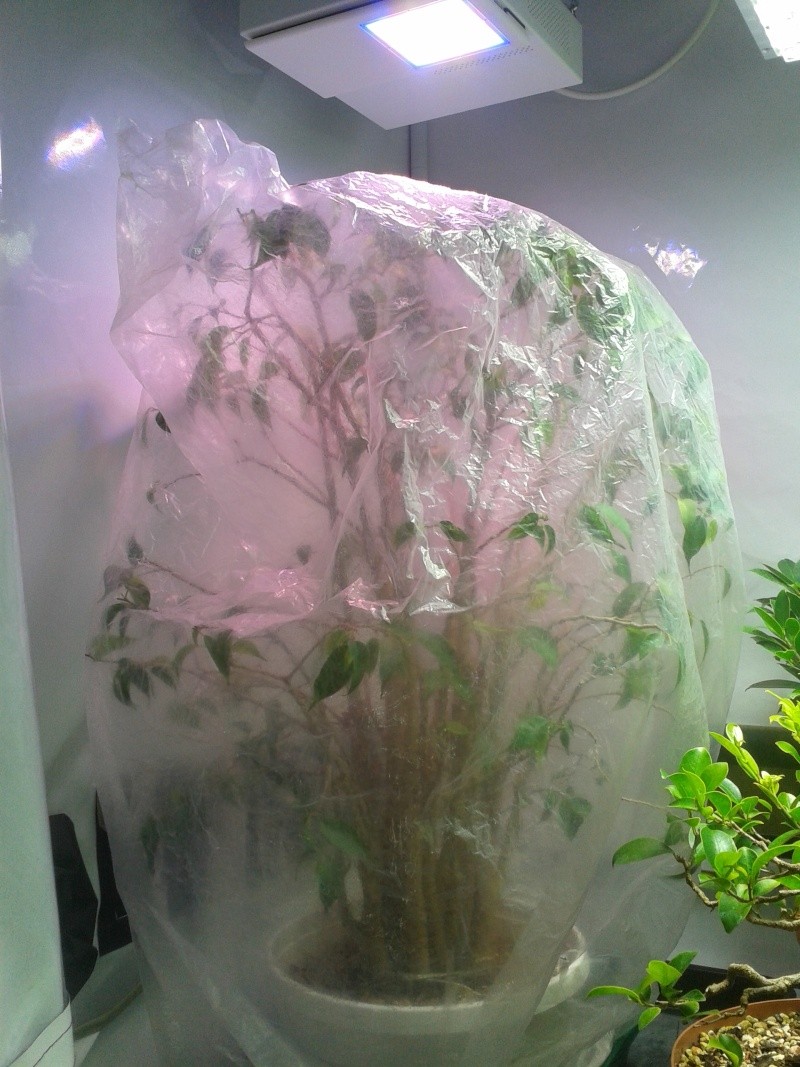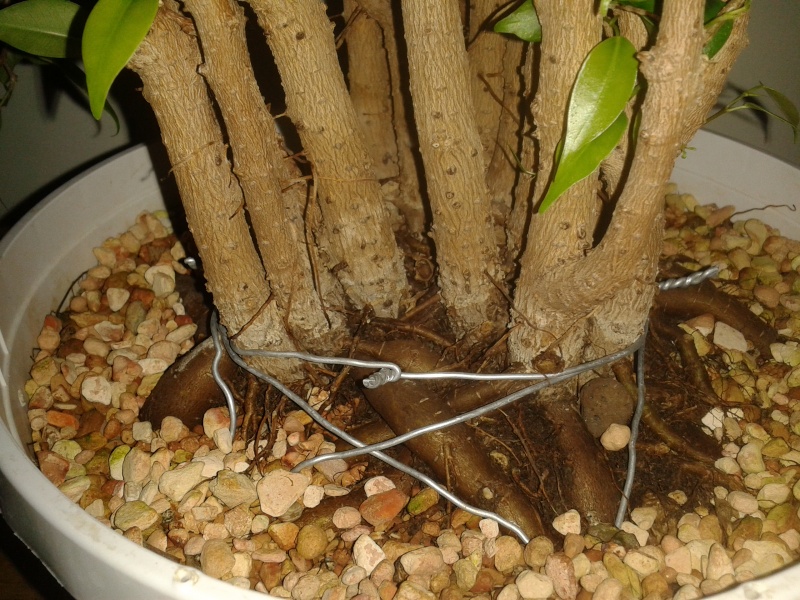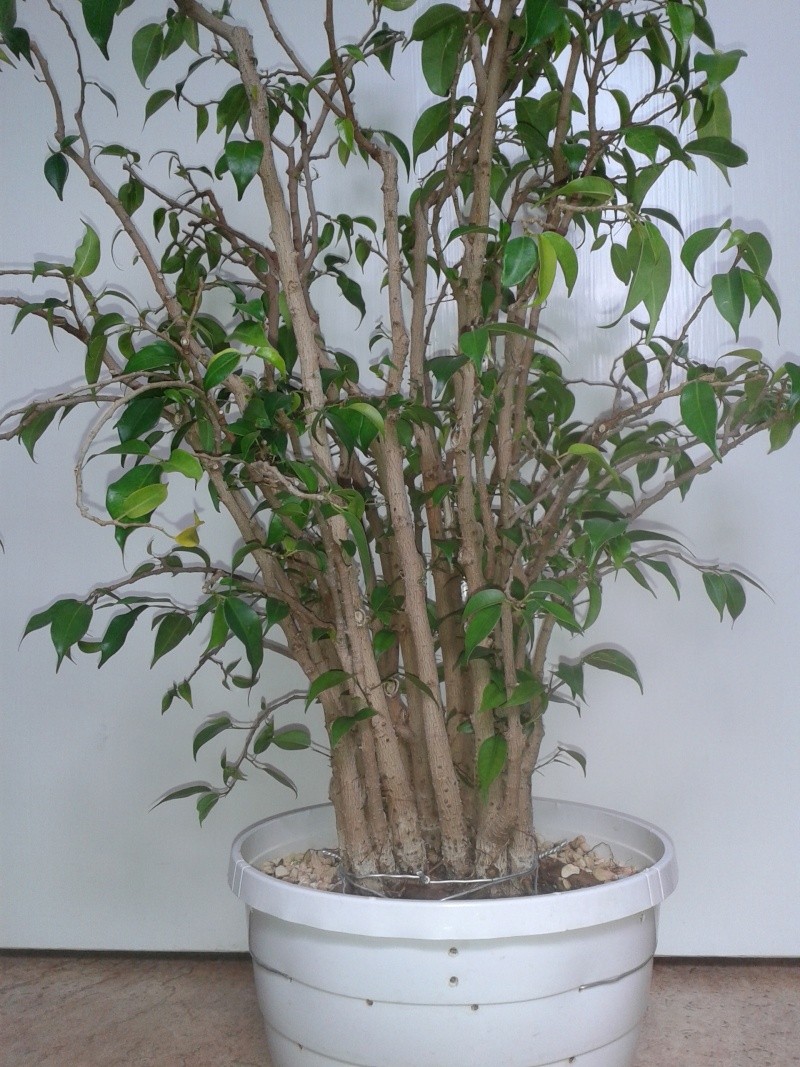 Here it is couple of days ago, i think its well on its way to become a rather nice Banyan as it matures and develops more branching and air roots to support them.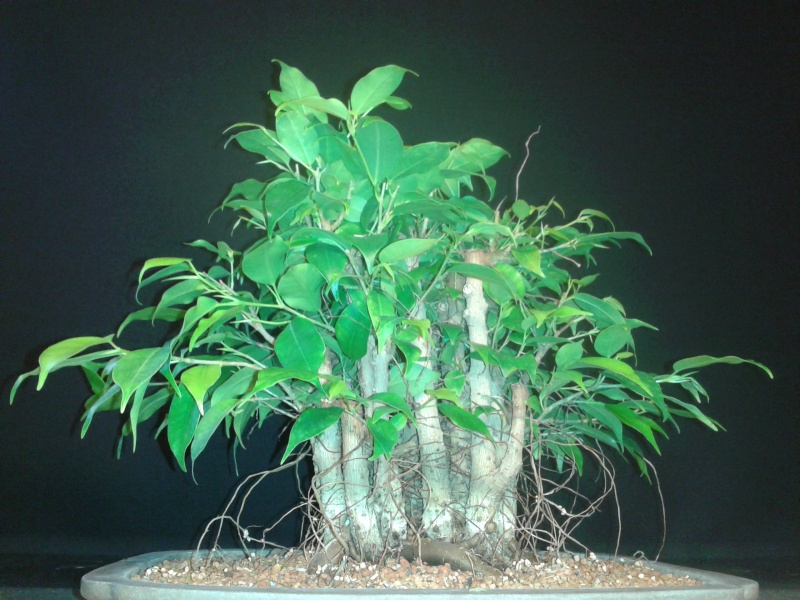 Last edited by Dreamcast on Mon Aug 15, 2016 12:23 am; edited 1 time in total

Dreamcast

Member





One more step towards becoming a Banyan.


Dreamcast

Member





Very interesting presentation.

Looks like it's progressing nicely!

You've done well with it.

LanceMac10

Member





Thank you!, LanceMac10
Me being a complete novice when it comes to displaying trees would very much like to hear what you find interesting about it, and any other thought on how to improve would be much appreciated.


Dreamcast

Member





If anything, it's a little too centered in the pot.
Assess which one of those three large trunks you could do without and remove.
Their a little too alike and make it look like a bush.
Of course, if that is what you want, don't remove anything!


LanceMac10

Member





Now, cut a chopstick or two into several inch (or so) pieces, and use those pieces to brace some or all of those trunks apart, so the grove is leaning away from itself.  Leave it alone for a LONG time or they'll bounce back.  That will give it a more natural look as if each tree is struggling to get to the sun.
_________________
Jim Lewis - lewisjk@windstream.net - Western NC - People, when Columbus discovered this country, it was plumb full of nuts and berries. And I'm right here to tell you the berries are just about all gone. Uncle Dave Macon, old-time country musician

JimLewis

Member





Thank you both! very good advice for the next work session, will now let it grow free for a while.


Dreamcast

Member





Very soon after last update i decided to plant the tree into a bigger container (without cutting any roots), since it has grown very well and was becoming to big for the propagator i decided it was time for its first real styling, after defoliation, removal of 9 trunks, some snips hear and there and bending the trunks outwards and this is the result, so far.
There is a lot of work to be done, and the central trunk will have to thicken up considerably, but i think this can become a nice Banyan/Clump Style tree in time.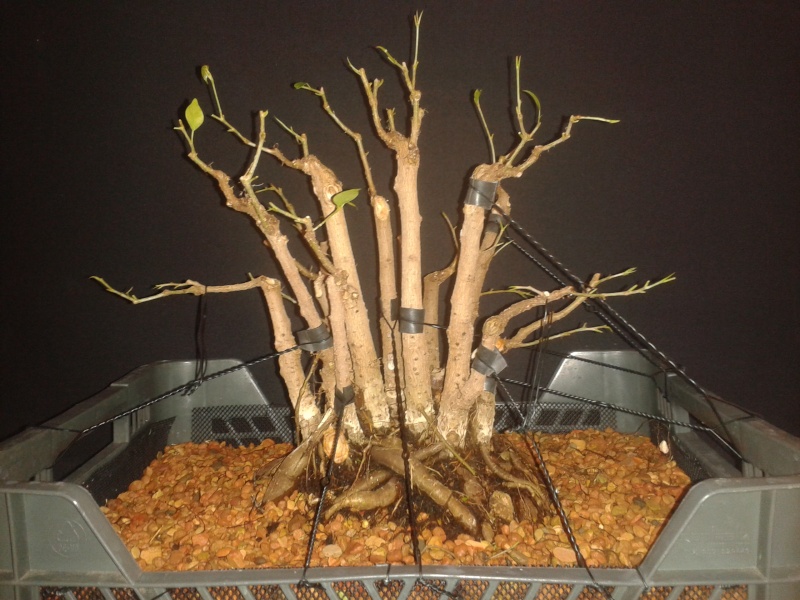 Dreamcast

Member





---
Permissions in this forum:
You
cannot
reply to topics in this forum