Thought you guys might enjoy this, Celtis L. grown in the ground [ in a colander ] since April 1st this year 2015.
Not easy to show, about 12 feet tall [ what's that 4 m ?]
Started off at under 2 feet this year [ 2015 ]
Will be airlayered as the base goes back into the fridge, for January 15th or so next year [ 2016.]
Originally from the backyard in Lafayette, L.a.
Enjoy and feel free to comment, yay or nay.
Until.
Khaimraj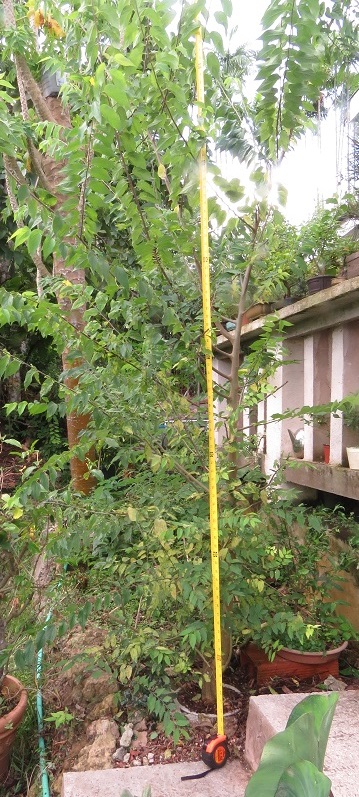 Khaimraj Seepersad

Member





That's amazing growth.  My C. occidentalis only grew 3 feet this summer here in East Tennessee.  Looks like they do best with lots of sun.

steveb

Member





12 feet = 3,6576 metres for those who are still stuck in medieval, colonial units of measurement

Great developement, hard to have so much growth here in our continental climate, zone 8.

AlainK

Member





And for those of you in the US that is 3.6576 meters and not nearly 4 km.
Last edited by Marty Weiser on Sun Oct 04, 2015 2:41 am; edited 1 time in total (Reason for editing : Addition)

---
Permissions in this forum:
You
cannot
reply to topics in this forum