Hi Folks,
Here is a small contorta pine (shore pine) that I collected last year. I really like all the twists in the main branches but I can seem to find a way of incorporating them into the design. Any design ideas would be appreciated. One note the main branches (with all the curves/twists) are very stiff.
Cheers Gman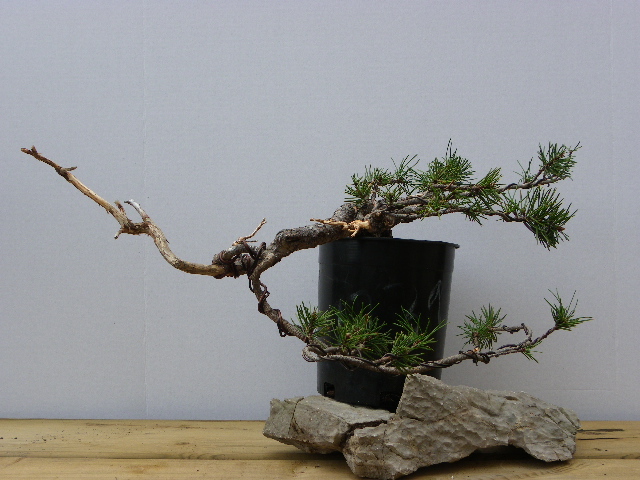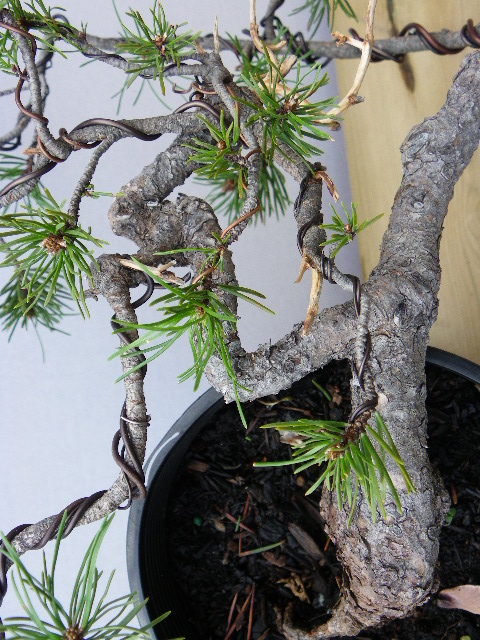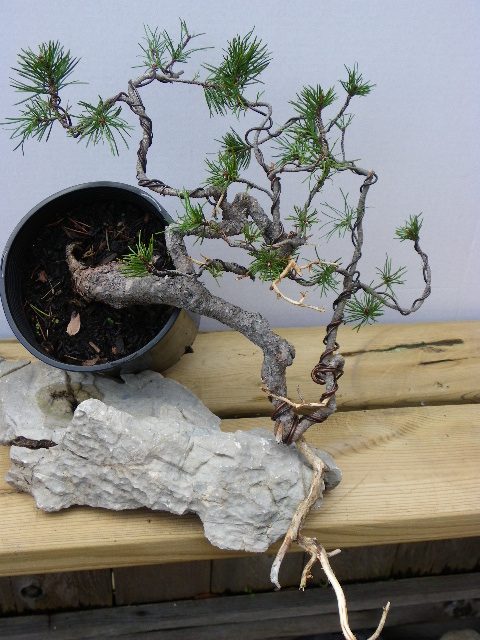 Last edited by gman on Fri Nov 13, 2009 3:21 pm; edited 1 time in total

gman

Member





Interesting tree, but styling after only one year after collecting is dangerous. Yamadori collected material shoild be left to grow at least three years to be sure they are strong enough before styling.

Regards
Morten Albek
Thanks Morten, the tree seemed to be very healthy and responded well this year with vigorous root growth so I did some very basic wiring, and wont repot it until 2011.
Cheers Gman

gman

Member





How well does this variety bud back? If it buds well I would concentrate on that first. Build up its strenght and branching first then worry about styling in a couple of years.
Will/Morten,
We've found that with this two needled pine, following the standard routines (once the tree is healthly enough too) works well.......also we've found that an agressive full de-candling in the strong zones can really help transfer the growth back along to the moderate and weaker zones. We've also found that a time (18 months) released (polymer coated) fertilzer really helps the transplant shock (from collection). This fert. works well as the release is triggeed by certain moisture and temperature levels and it seems that our climate works well to trigger that release during the two root egress periods.
Will keep you posted on its development.
G

gman

Member






---
Permissions in this forum:
You
cannot
reply to topics in this forum