I responded to an ad on craigslist for small concrete bonsai pots with the subtext, "Some pots even have a small bougainvillea inside."
I think she may have meant small in comparison to a large bougie landscape bush. From a bonsai perspective though, they were massive and had been surviving on rainwater alone for the past few months. This women had moved into the house recently and found them left by the previous owner. The all had tap roots growing through the bottom of the pots into the ground cracking the drainage holes. Also the main trunk structure was covered in moss.
The best part though: only $7!
This material is full of potential and I'm excited to see where I can bring it in a few years of work.
taken (7/22/15)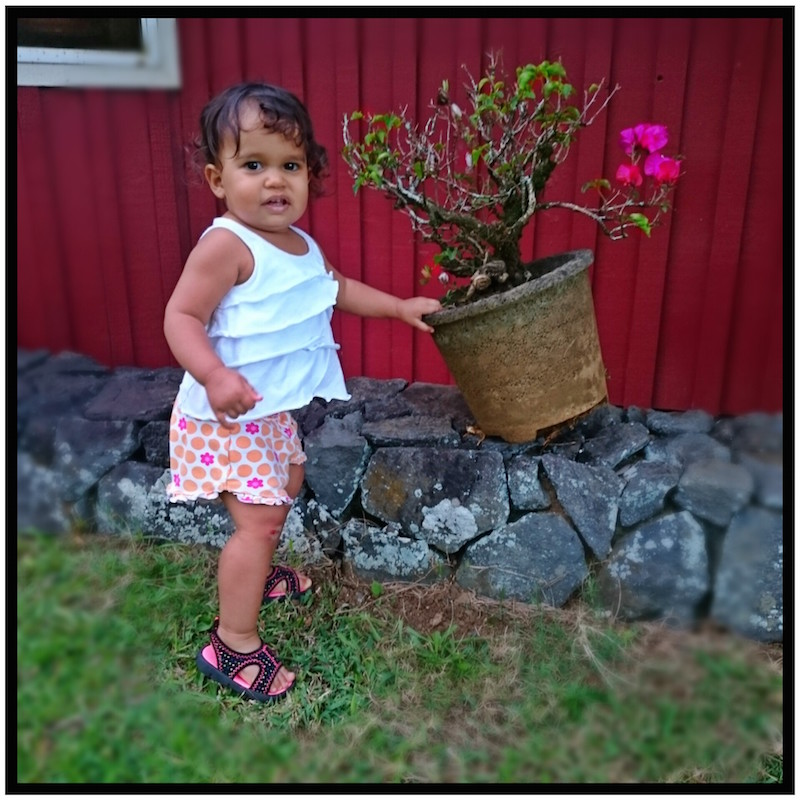 pot - 10" x 7"
front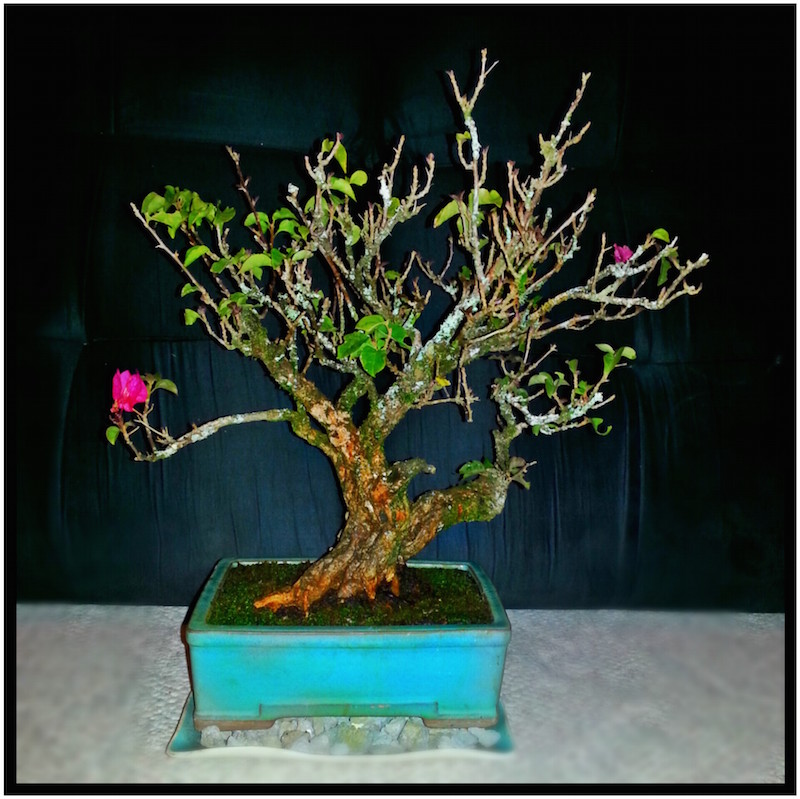 back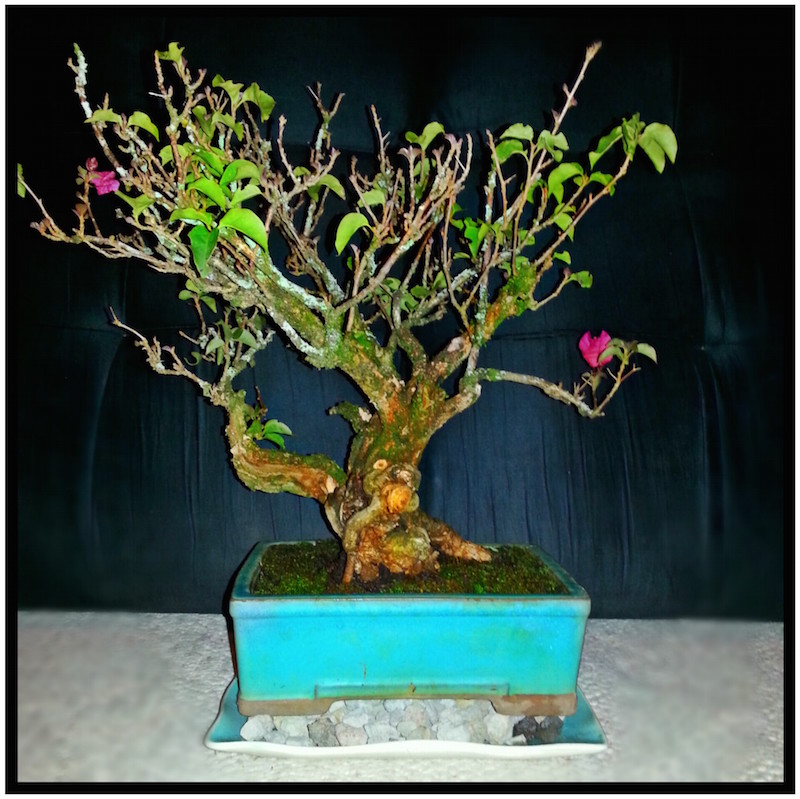 fbizuneh

Member





_________________

AAC Original Milwaukee Wi. Chapter - North America
aka beer city snake
link to ARBOR ARTS COLLECTIVE BLOG

kevin stoeveken

Member






fbizuneh

Member





Bravo...this bougie is awesome !!   I'm glad you removed the moss from the trunk as it tends to damage bark.  I do wonder about the lichen though.   I believe from what I've read there can be some lichen to give the look of old age but not too much as it seems to impede new buds from forming on branches fully covered with lichen.
I've learned after losing a small bougie that they don't like repotting.   So my favorite bloomers get new soil and a "hair" cut every five years.
Remember this is a cold winter state so they are under lights for 6 to 8 months.

Thanks for showing us this beauty and what a lucky bonsai to live in Hawaii ...
Norma

Norma

Member





So sorry to hear you had all those weeds in these nice pots. Do you need help getting rid of them

But seriously, that is a great deal, and loads of luck finding them. Guess you got yourself a few hundred buck worth of material, which is hard to find! Enjoy!

leatherback

Member






fbizuneh

Member






fbizuneh

Member






geo

Member





Nice lookin' bougie!!
Surf the "Wave".....


LanceMac10

Member






---
Permissions in this forum:
You
cannot
reply to topics in this forum