Hello everyone new member here from the Chicago area, I was at a local nursery and this ponderosa pine just stuck out to me. I chatted with the owner for a little bit and he told me what he would do with it,  I did really like his suggestion but he said it involved some risky bending and we only get one chance, So just out of curiosity I would love to know if this was your tree wwyd?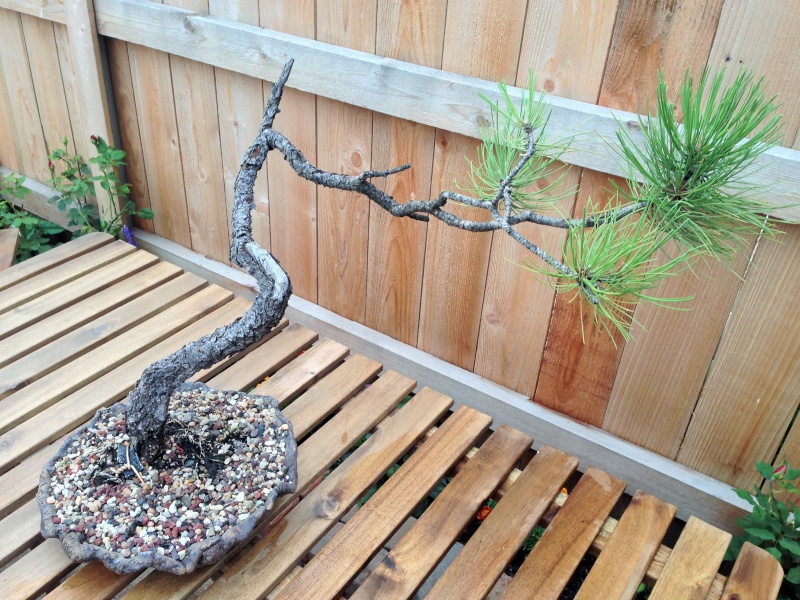 Ponderosa pines are very flexible; one of the most I've worked with. However, that flexibility also means that getting your bends to set will take longer, so that's just the nature of the beast. It'll make a nice literati style.

Orion

Member





Providing you protect the Bark, there should be no problem with bending this one.

I would bend it bringing the top down so that it echoes the bends in the main trunk and turns up at the end. The longer, straight branch might end up as a medium length jin depending upon how far down it extends, but keep it until you are sure the bends took and the other branch didn't die.

---
Permissions in this forum:
You
cannot
reply to topics in this forum