Page 2 of 2 •
1, 2
I appreciate the tips.  

I really love this tree.  As Kevin mentioned the trunk is awesome.  It looks so natural.  As does the rest of the tree.  I'm not an emotional guy but this almost brings a tear to my eye.  

Steve

steveb

Member





I'm inspired, thanks for sharing
The tree a fews days ago looked like this: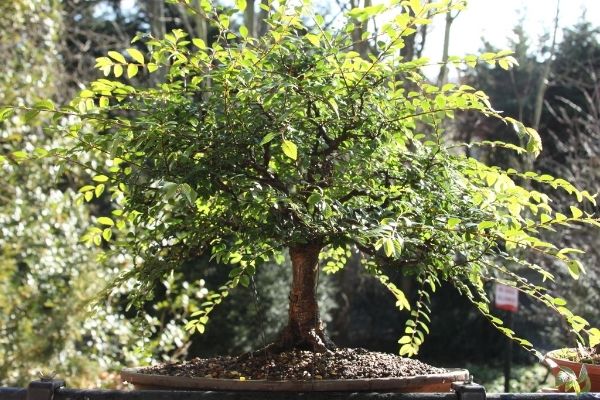 Since its had a good run of free growth i decided to give it a prune, mainly to see whats happening inside the canopy, to give it light and remove unwanted growth. the bark is aging nicely and becoming more craggy. it stays out on my balcony in the flow of rain and harsh winds this past winter and hasnt skipped a beat. it loves a drink too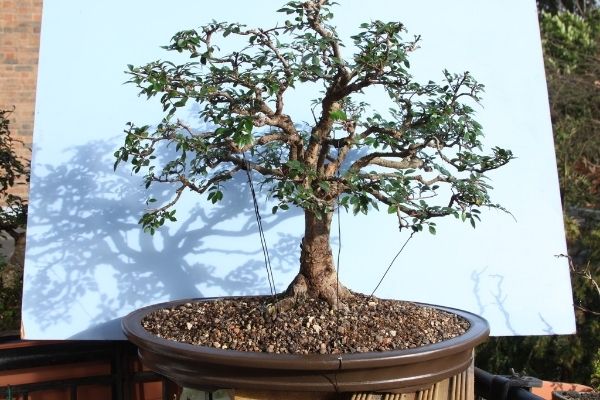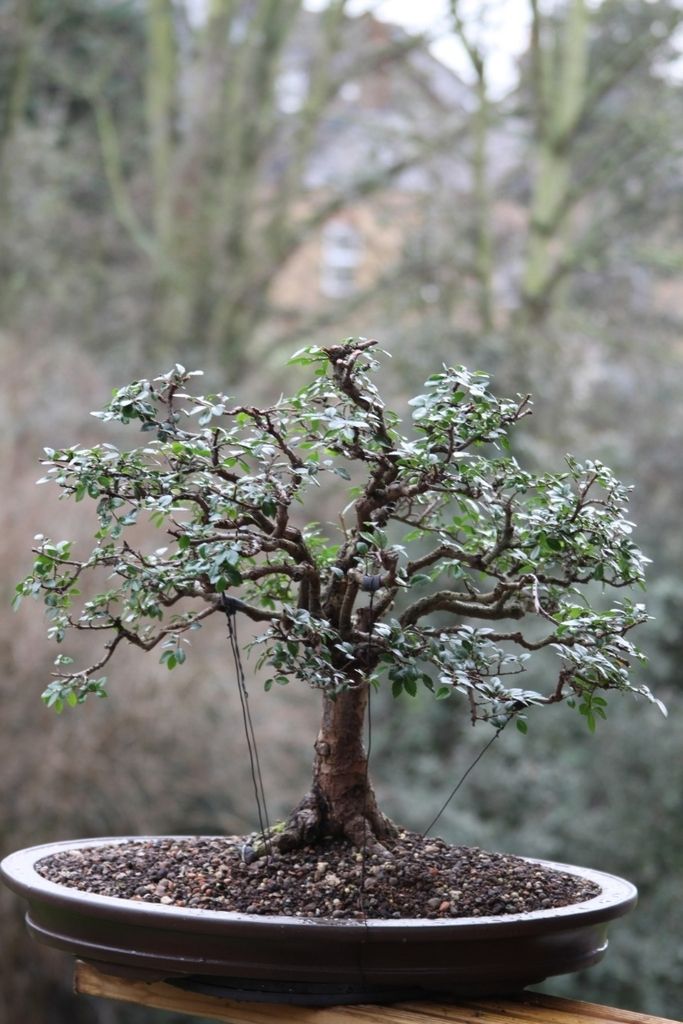 Ill probably remove the guy wire end of season and maybe see the tree in a blue glazed oval in the future. its funny, when i received it, it had already dropped a lot of leaves, but since ive been growing it has barely dropped any, so that initial hard prune has helped because now i know how and where to prune it. parts of the nebari are also beginning to gain character and starting to fatten, probably due to letting the tree grow out, so will let it go all summer and repeat.

BobbyLane

Member





Very nice tree developing well, thanks for the update.

Out of interest, is the tree actively growing yet or is it still dormant?

I have several Chinese Elms, all kept together and some are just starting to open buds, some are still dormant and one has kept growing all winter!

We've had some very strange weather of late.

Regards

Richard

Richard S

Member





Hi Richard, Thanks
This one had shoots over a foot long a few days ago until the prune, it was pretty much growing all winter and slowed down the past weeks. all this current growth on the tree is somewhat matured and of a darker green now, no doubt it will show signs of new growth in a couple weeks.
My Elm forest is pushing out lots of new light green growth now ...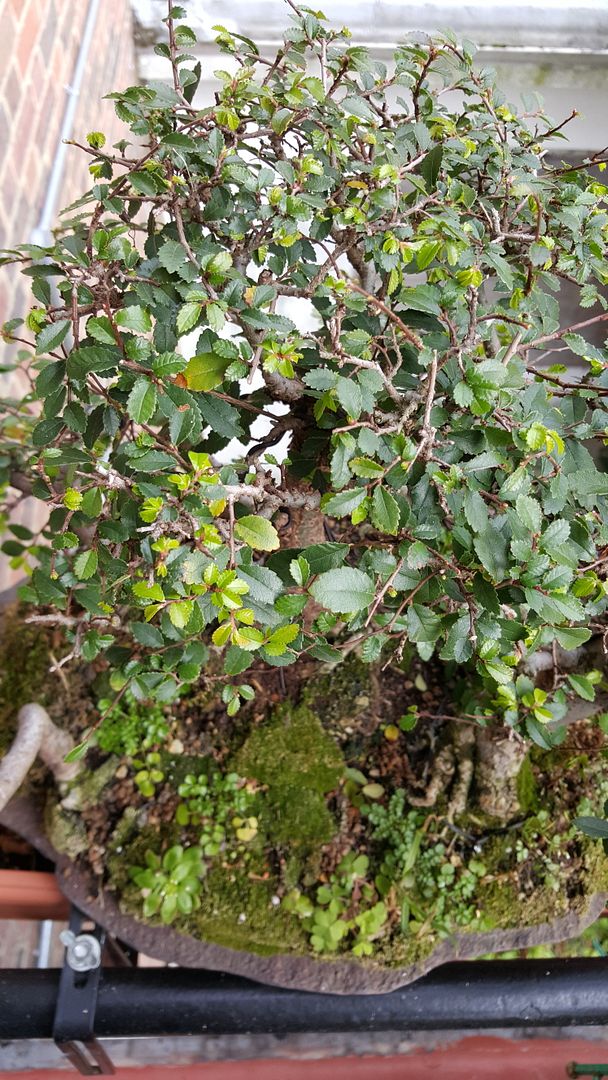 One of my Field maples has leaves unfurling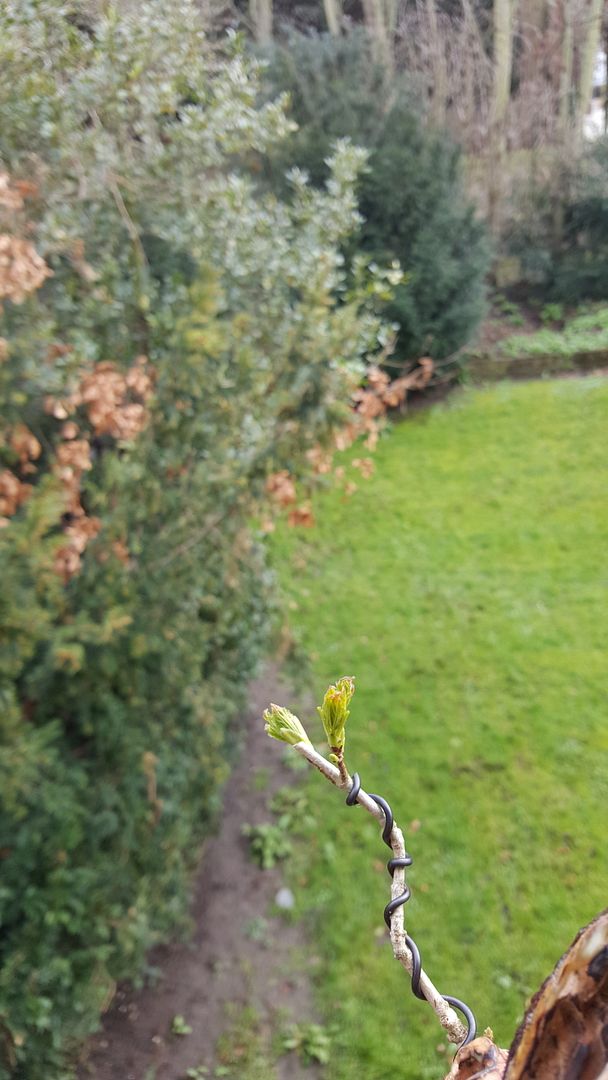 My Field Elm and two beech trees aren't showing any signs of moving yet, amazing how different trees respond


BobbyLane

Member





Nice work. The branch structure looks much better and it filled out quite nicely last year.  Keep us updated.  I'm interested in creating a broom style elm myself.  Was this one developed by growing out the trunk then chopping back to where the branches eventually emerged?

Thanks. 
Steve

steveb

Member





Hi Steve, yep this one has many branches emanating from the top of what would have been an old chop many years ago. the branches are allowed to grow out to thicken and then chopped back. it appears this was repeated many times and with minimal wire if any at all, hence the angular movement in the branches.

I read this post from an old member here some time back, which may help.

" choose about 3 to 5 branches and let them grow long so they thicken, then chop them back to about 5-7cm, from the buds that form on the end of each branch let 2 or 3 grow long then chop back to 5 cm, just keep doing this and you will get a perfect broom tree."

you could choose more than 3-5 branches. depending on the size of your tree i guess.

BobbyLane

Member





Thanks for the info Bobby. I'll give that a shot.

steveb

Member





Not sure if its an Elm you're working with, but there are some great old threads on here that ive always found inspiring..there are many others, bookmark them and refer back when need be

http://ibonsaiclub.forumotion.com/t2224-which-broom-a-chinese-elm-one
http://ibonsaiclub.forumotion.com/t4044-oak-style-broom-elm-evolution
Chinese elm often get a bad rap, but there are some really fantastic examples around if you do the research.

BobbyLane

Member





Thanks for the links BobbyLane. They are very inspiring. I have a Chinese Elm that I may chop to create a broom, but I may chop a hackberry instead. When it warms a bit and dries out I need to get out there and see how they look, then decide.

Thanks again.
Steve

steveb

Member





Page 2 of 2 •
1, 2
---
Permissions in this forum:
You
cannot
reply to topics in this forum