Folks,
two of my nephew's efforts. Earthenware clay, self dug and cleaned. To master this technique he has to make at least 5 more at the same size. I have however explained to him that there is no market down here for handmade Bonsai pots. So it back to studies after he glazes these two, and playtime will restart in June / July.
Slab built.
When I get some more time I will send the images of the pots glazed.
About 6" [ 15 cm ] long.
Laters.
Khaimraj
Coarsely grogged body - made as a birthday gift to me and very much appreciated !!!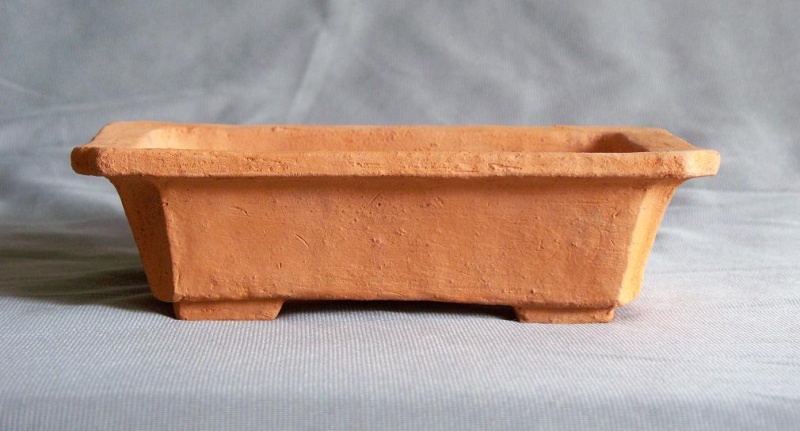 Finely grogged body -
Last edited by Khaimraj Seepersad on Fri Mar 20, 2015 12:27 pm; edited 1 time in total (Reason for editing : forgot some information)

Khaimraj Seepersad

Member





khai - when you mentioned in an email that he was attempting slab bonsai pots, i thought you meant the flat-ish slabs that folks tend to put forests on... i did not know that you meant slab walls joined to make what is considered a traditional bonsai pot...
that is one heck of a
great
first effort !!!
tell him snake from milwaukee says so and he will think "who from where ???"


_________________
AAC Original Milwaukee Wi. Chapter - North America
aka beer city snake
http://wiscobonsai.blogspot.com/

Kevin S - Wisco Bonsai

Member






---
Permissions in this forum:
You
cannot
reply to topics in this forum