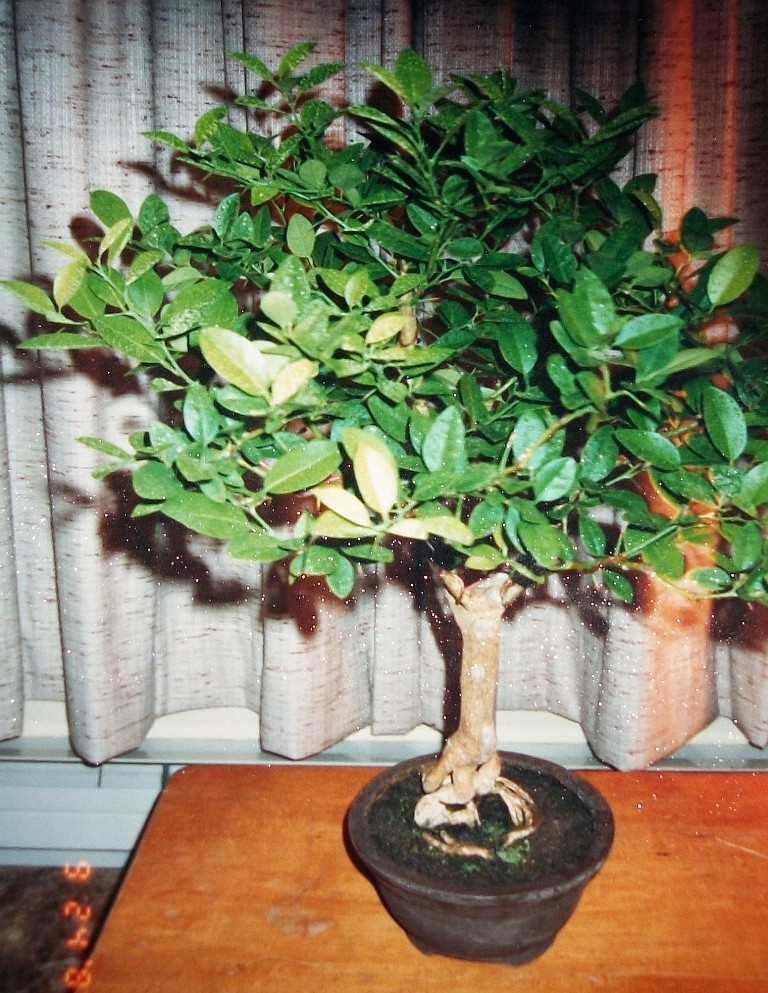 This tree (Citrus aurantifolia, Key Lime) was the first tree I purchased after initially becoming interested in bonsai back in the 1980's.  Having researched the cultivar thoroughly at the time and not finding much, if any, detailed information regarding its culture as a bonsai, I concluded that it would probably not be an ideal candidate; however, I was not deterred and began to work with the tree in 1986.  I have learned much about bonsai in general and key lime specifically during the years that have followed.  This particular tree has survived all the training that I have subjected it to over the years, some yielding good results and some admittedly not so good, and for that, I am grateful.  I have come to respect its tenacity and have developed a fondness for it during our journey together thus far.

Tom Simonyi

Member






Tom Simonyi

Member






Tom Simonyi

Member






Tom Simonyi

Member






Tom Simonyi

Member





Nice! Really that is a cool little tree. What's the scale? Very drastic transformation over the progression, as stated before, cool little tree. Thanks for sharing. -Jacob

appalachianOwl

Member





Does it fruit? I'd love to see images of the tree with fruit on it. Also, which of thee three primary branches did you end up keeping? ALSO, what a great pot, is that porcelain?
Thanks to you both for the kind words.....The pot was purchased many years ago from Jiu-San Bonsai (Philip Tacktill). I do not think it is porcelain. The tree has only fruited once since I have been working with it, and unfortunately I do not have any pictures of it at that stage....I remember pretty white flowers and very small fruit.

Regards,
Tom

Tom Simonyi

Member





very nice transformation!

giga

Member





What a stunning transformation from a very ordinary tree! Well done, Tom
(any flowers so far?...)
(read the previous messages

)

AlainK

Member






---
Permissions in this forum:
You
cannot
reply to topics in this forum