I had this rock I carved, and after I finished carving it , needed to put something on it. Found this tiny tip cutting of juniper ??? variegated, and promptly planted it in it.
Stone is soft so I can always enlarge the rock if trunks gets too big.
The cutting was 10-15 cm. I wired it and just left it to grow with minor trimming. I am posting it to inspire newbs of how you can make something out of nothing.
Future for this tree is to use escape branch to fatten the trunk, bring the foliage closer to the trunk and form pads.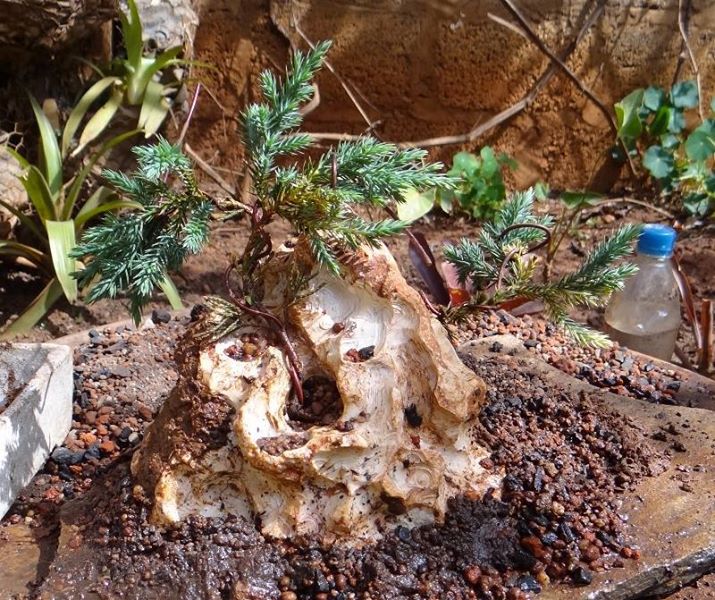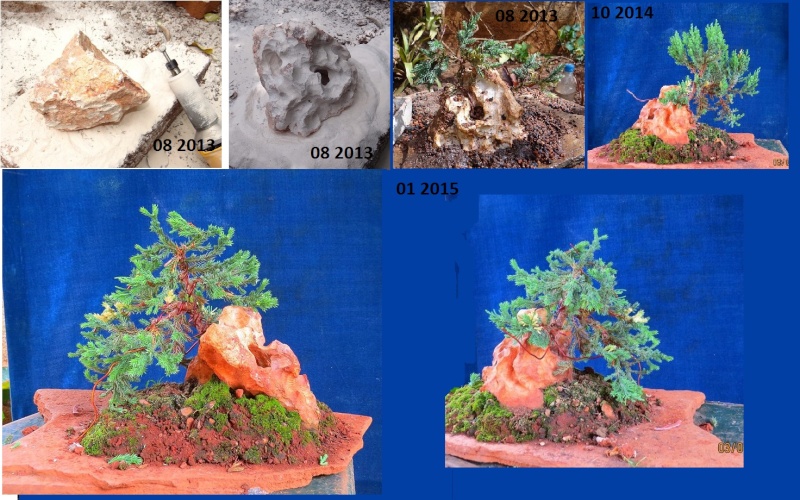 Neli

Member





Thanks Neli. It is also good for those of us who have been "around the block" a few times. Look forward to seeing the progress.

DougB

Member





I dont really like this type of junipers, and never thought it will amount to anything. but it is getting there and does not look so bad.
Thanks!

Neli

Member





Hi Darling

Its callled Juniperus 'Snowflake'

With what bit did you carve the stone? Very impressive!

Love and Light

Andre Beaurain

Member





Darling send me your phone number, so in Case I dont ID what variety you are in October I can call you. He he he!
This stone is soft Baba, so I used normal wood bit from Builders warehouse. The bit has little pimples on it...I need to remember to bring you a pot present from stone.
See the bit at the bottom. Very cheap bit and I do all my carving on the trees with it, though I have ordered bits as you can see from all over the world. Have 300+ bits but use mostly this one and the same one for 2 years now. It does not jump like the terriers.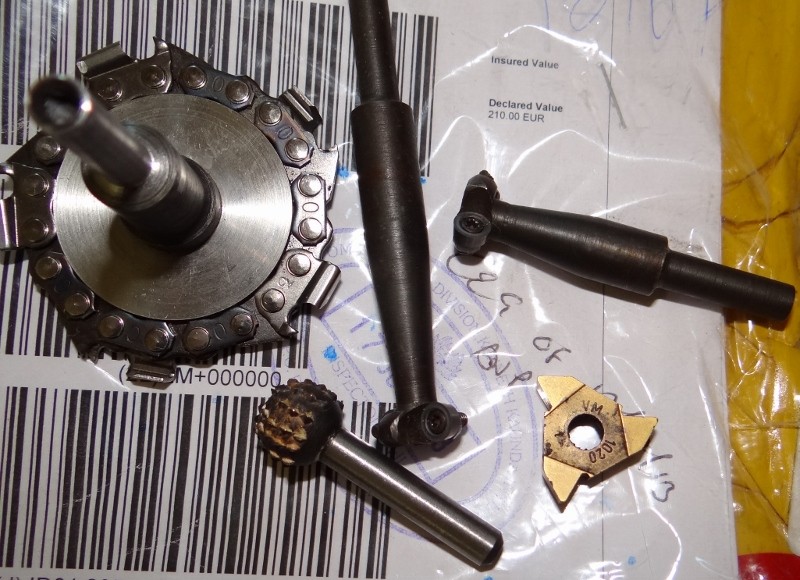 Neli

Member





Thanks for posting this. I never thought of carving rock but will definitely give it a try.

I actually bought a drill bit last weekend and have high hopes. Thanks again.



steveb

Member





Just remember my stone is soft and it takes 10 min to carve it. Not sure how a hard stone will carve. Good luck!

Neli

Member






---
Permissions in this forum:
You
cannot
reply to topics in this forum