Hey guys,
I'm hoping some of my fellow South Africans could help me out here (or anybody with extensive knowledge of the region)
I'm in Bothasig in the Western Cape and I have recently acquired a Japanese Maple (Acer Palmatum), of no variation.
I would like to know when I could do the airlayer on this tree. I am also planning on taking a few cuttings. Again, time and medium would be great.
All help would be greatly appreciated.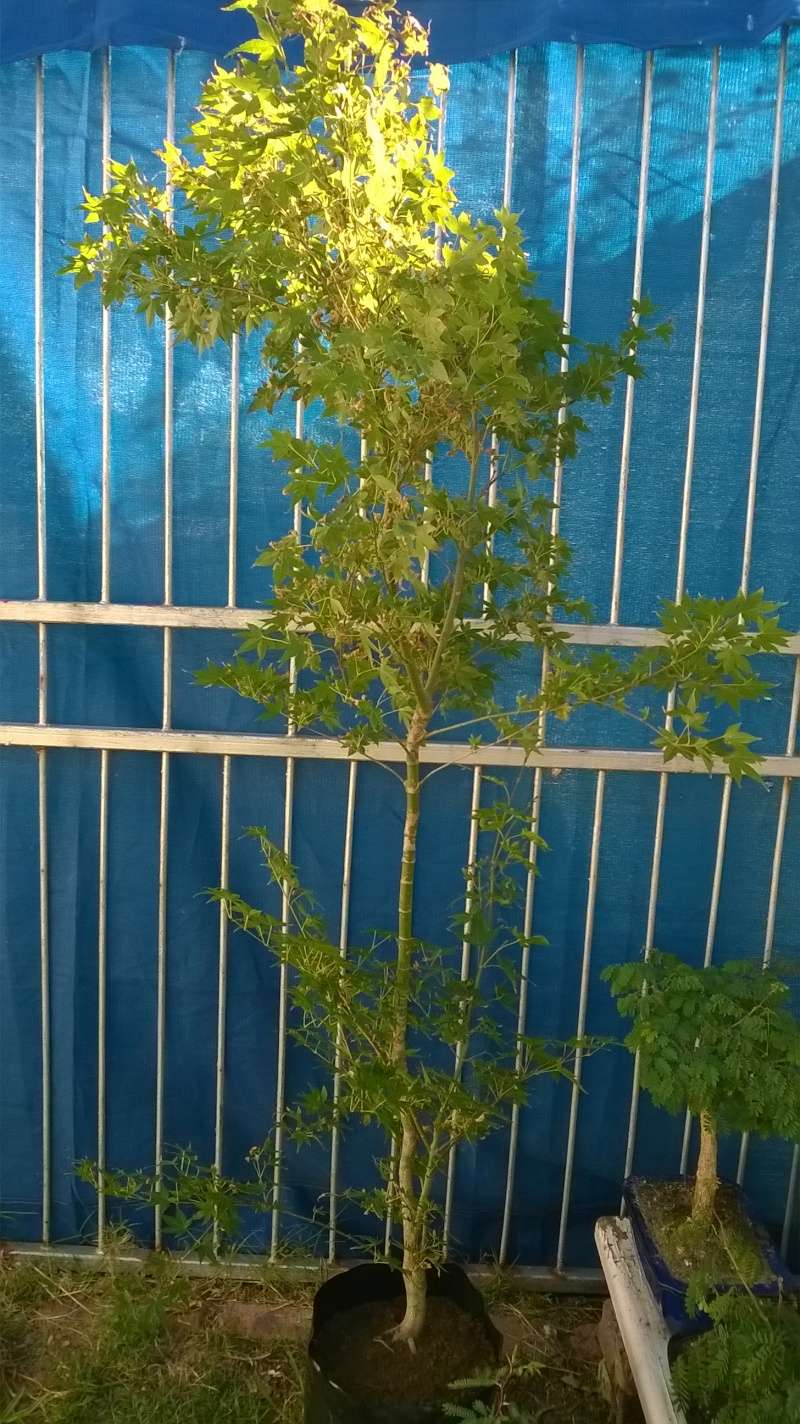 Shayn

Member





I, obviously, am no where near you. But I can say that the time to make a girdle for an air layer is anytime after the foliage has hardened. Actually, you can make the girdle anytime, but nothing will happen unless there is productive hardened foliage. New roots are induced by photosynthate and auxins produced by the foliage, the flow of which is interrupted by the girdle. The same is true of a cutting, except that it must survive without the supply of water and minerals from the mother plant.

Then, the concern is that the new roots can become hardened to survive the subsequent winter. Though it varies widely by specie, the rooting process takes around 6 weeks. Hardening takes about 4 more. If it doesn't freeze in you location, this isn't a concern.

An air layer can be left on the mother tree for multiple seasons. Some times this is necessary to develop enough roots for the layer explant to survive on its own. And, lastly, I recommend that when you make the girdle, wipe it down thoroughly with isopropyl alcohol OR leave it open to the air for a day to kill residual cambial cells - these are what cause 'bridging' - the predominant reason for the layer to fail to make roots.

0soyoung

Member






---
Permissions in this forum:
You
cannot
reply to topics in this forum