This is a little root-over-rock cascade. Hard to tell the berries from the leaves.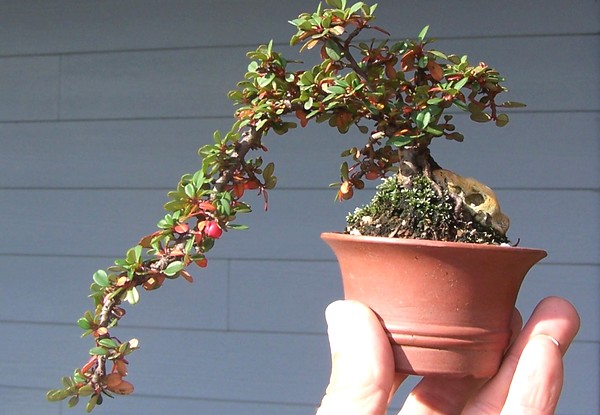 _________________
Jim Lewis - lewisjk@windstream.net - Western NC - People, when Columbus discovered this country, it was plumb full of nuts and berries. And I'm right here to tell you the berries are just about all gone. Uncle Dave Macon, old-time country musician

JimLewis

Member





A simple and lovelly mini.

Nik Rozman

Member





Very nice! Thanks for posting. I have a thyme leaved cotoneaster that looks similar, the trunk is not as nice though, will have to get the camera out today before the leaves fall.

Newt

Eric Newton

Member





Jim,
very nice little tree. I like the sort of "color presentation" (red and green).
By the way, I just realized that you like MINIs/MAMEs. I believe its quite a challenge to create an "aged" look on such a small tree. Great job

Warren
Jim,

I have killed every cotoneaster I have tried to grow. What could I be doing wrong? Yours is beautiful!

Libby
Most of them are remarkably tough plants. Letting them dry out totally, is about the only way I've ever lost one.

Lovely mini, Jim.

_________________
"It is not the strongest of the species that survives, nor the most intelligent. It is the one that is the most adaptable to change." - Charles Darwin.

Kev Bailey

Admin





Thanks, all.
Libby, Dauphin Island may be a tad warm for them, or they may not like the salt air, surrounded as you are by salt water.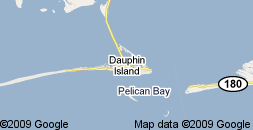 They did poorly in Tallahassee, too (zone 8 but HOT! in summer). Dirr says C. dammeri is OK in zone 8, but many of the others prefer colder climes -- zone 4 to zone 7.
So far, these have taken every abuse I've aimed at them. (I did lose one to a late spring freeze a year or so ago.)
_________________
Jim Lewis - lewisjk@windstream.net - Western NC - People, when Columbus discovered this country, it was plumb full of nuts and berries. And I'm right here to tell you the berries are just about all gone. Uncle Dave Macon, old-time country musician

JimLewis

Member





Yeah, I can't grow Japanese Maples here because of the salt air. It takes them about 3 years to give it up completely. And it is hotter here--Zone 9-B--about on a par with New Orleans, except for the salt air we have all around us. Forgive me for hijacking your thread. I just haven't been able to figure out why I can't grow this tough plant.

Libby
---
Permissions in this forum:
You
cannot
reply to topics in this forum