This is a Shimpaku juniper that I bought from a vendor at the Carolina Bonsai Expo 3 or 4 years ago.  I thought I had picked the front but didn't like the two nearly parallel layers of foliage under the crown, or the long straight branch on the right (see picture 1).   I've spent many hours trying to figure out how to make this a better tree with the chosen front.  
Today I noticed, by chance, that the back is a better front.  The foliage is closer to the trunk and the lower right branch (now the left branch) won't be missed if I jin it (see picture 2).   The upper left branch now can be cascaded down some to fill in the gap, if I want.  
The third picture shows the tree turned just a little more.  This brings the foliage even closer to the trunk while still showing the interesting curve.  This as the front will also allow me to show more deadwood. The tree is about 15 inches tall and yes, the pads need serious refinement. But, the primary branches are in better positions.
While I always liked the tree, it was somewhat dull.  Now, I can see possibilities and am excited about its future.  
Sorry for the poor quality pictures.  The battery is dead on my good camera.    
Let me know what you think.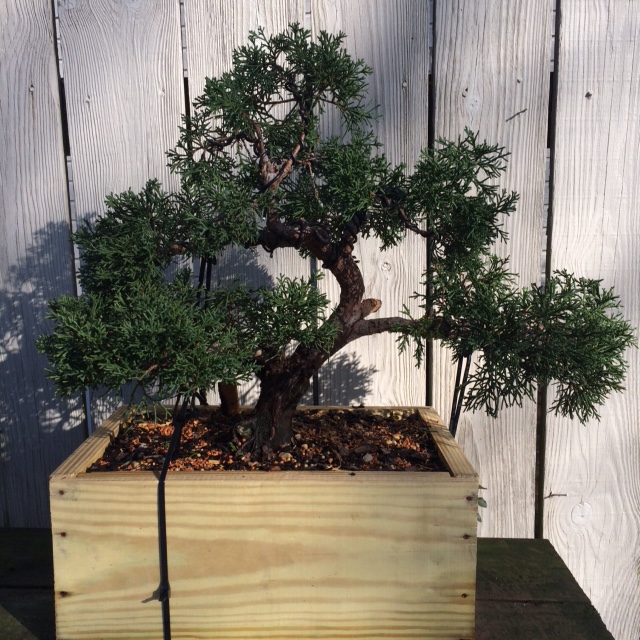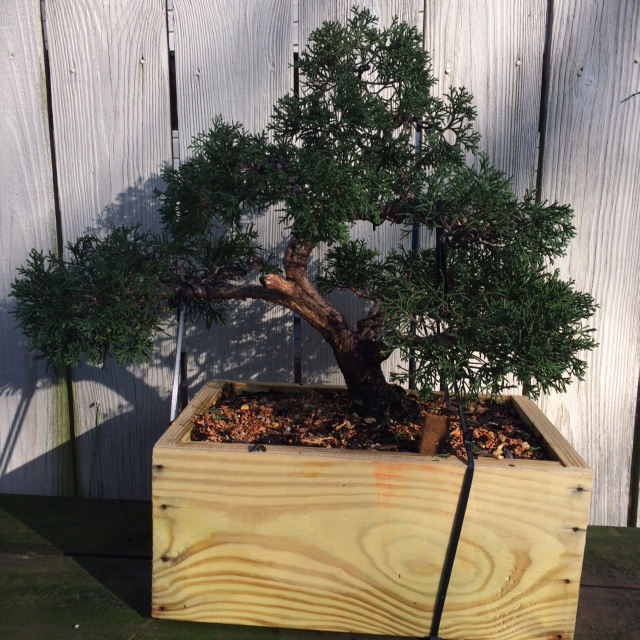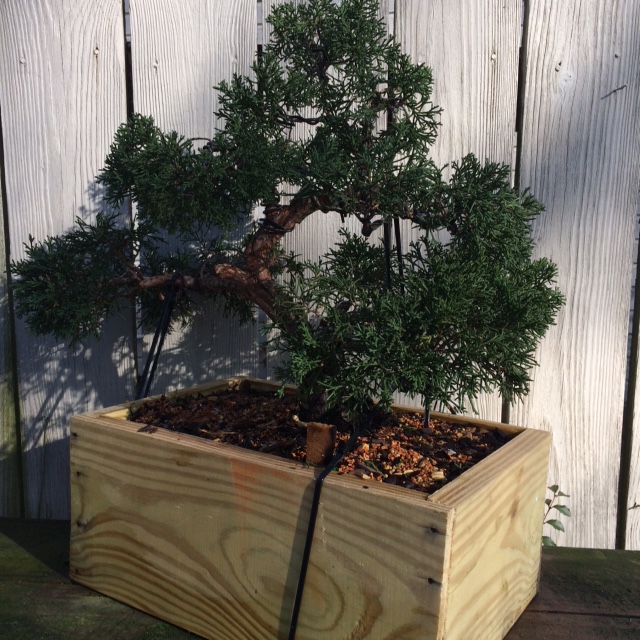 steveb

Member





I think it's an excellent piece of material with some really nice possibilities. It has a very nice interesting curve, looks healthy and happy. Just take your time, study it and you'll see a number of possibilities-some just better than others. I always found it helpful to sketch ideas out and you don't have to be a Rembrandt

Best of luck with it and keep us updated on the progress.

Orion

Member





I like your new chosen primary viewing angle Steve. So are you eventually going to remove the current lowest two branches?

appalachianOwl

Member





Very nice tree to work on. I like image 2 as the basic front.
_________________
Jim Lewis - lewisjk@windstream.net - Western NC - People, when Columbus discovered this country, it was plumb full of nuts and berries. And I'm right here to tell you the berries are just about all gone. Uncle Dave Macon, old-time country musician

JimLewis

Member





Thanks Orion, a sketch is a great idea. I'll give that a go and I'll keep you updated on the progress.

AO, I'm now leaning toward the second angle as Jim suggested, or maybe slightly between 2 or 3, but, I'm splitting hairs now. As far as the two lower branches. the long straight one on the right in the first picture will go. The other one, I'm not sure - it has a lot of foliage growing close to the trunk. I'll probably study some more juniper bonsai for ideas before I remove it. If I keep it, I may be able to counterbalance it with other branches. As Orion says, I'll take my time on it.

Thanks all for the advice, comments.

steveb

Member






---
Permissions in this forum:
You
cannot
reply to topics in this forum