Page 2 of 2 •

1, 2
Black Forest.....  with seven dwarfs..... and a black hat..  All I know is that 'Colorado' is a movie.... hi hi hihiih ihi
Congratulation Dand......very peculiar name.....
Which species is it, would be interesting to know what seed is available, but I guess  A. digitata ?  Dont plan to do any transplanting in the next year!  Dont even tell the tree...  Next time seed it in a smaller pot, that it can stay in for 3 years...  But nice gritty mix!

Love and Light

Andre Beaurain

Member





LanceMac10 wrote: Andre's brain,(careful, don't get lost in there,
You said it mate, the other day I was in there briefly, and I met a horse..


Andre Beaurain

Member





This seedling is a Adansonia za. I also have some Adansonia suarezensis seeds planted this week, we'll see how those turn out. The Za reacted when I exposed them to warmer temperatures, so I'm going right for the warmer temps with the Adansonia suarezensis.
First name is "Dan", last initial is D.
I'll keep calm and just let it grow slow, I'm in no hurry.
It is amazingly hard to find one of these things already growing here in the US, though seeds seem to be cheap. So, makes me wonder if it's chance of surviving is small. Guess I'll find out.
Thanks for giving me the Baobab Bug Andre, it's all your fault!

Dan D.

Dan D

Member





slowly waking up, so cool to watch it come alive!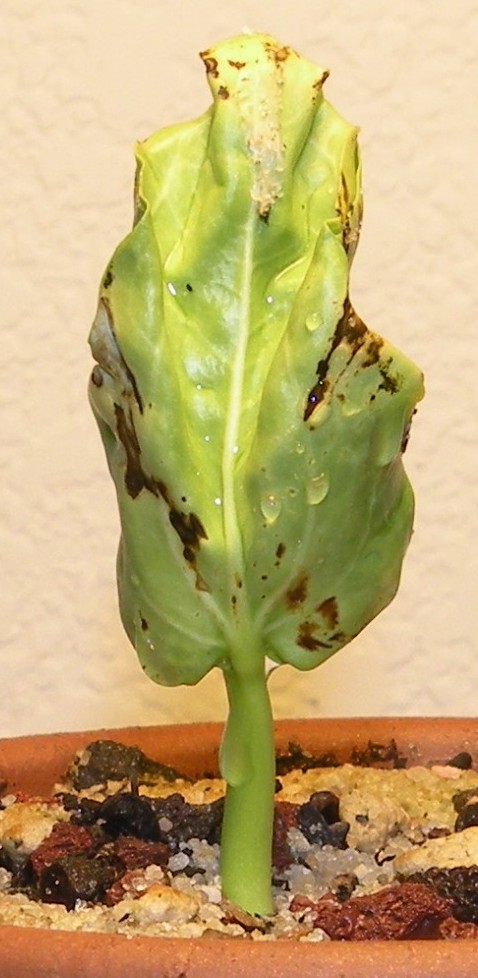 Dan D

Member






Precarious

Member





ah, ok, I'll check that out... sorry, still trying to figure each forum out and their "rules", oh, and trying to figure all this bonsai stuff out too of course!

Dan D

Member





Just don't panic, you are on the right track!

Andre Beaurain

Member





Page 2 of 2 •

1, 2
---
Permissions in this forum:
You
cannot
reply to topics in this forum