Here's a few bonsai of mine that show a little progression for a few years and up until today.
The first is a shohin JBP that I got from a friend back in 2009. The trunk was already shaped so there was nothing more I could do except to try my best with it and see what the future brings.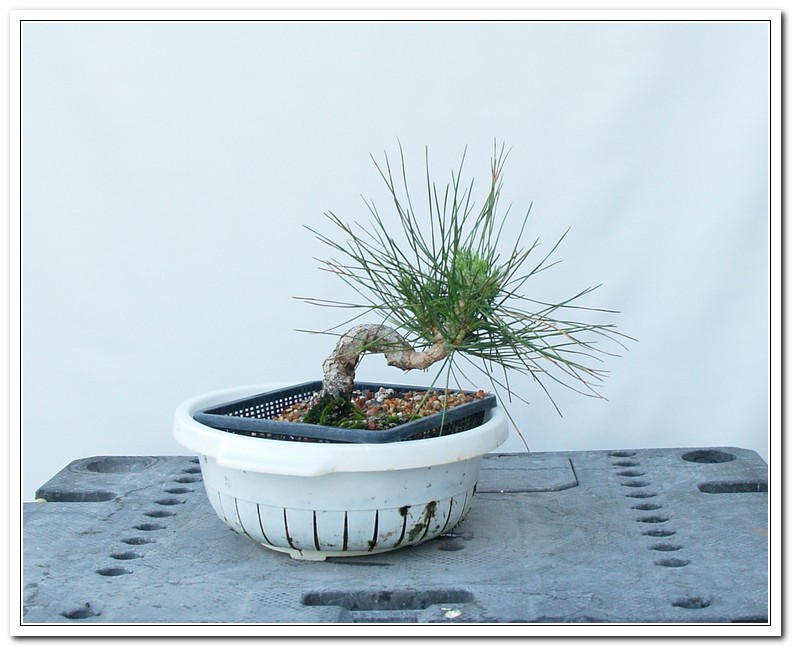 A good feeding regiment and off it went.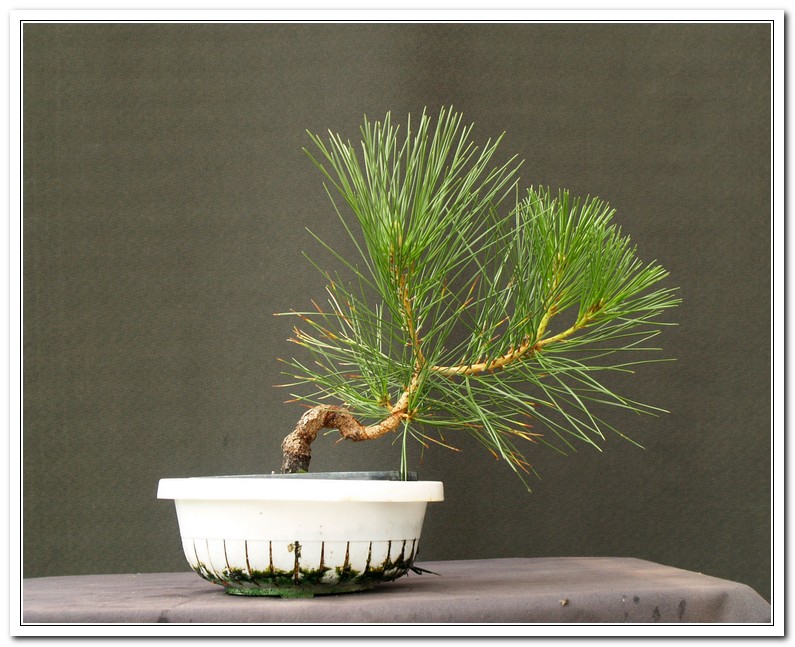 A few years and I started having a little hope that maybe I could do something with this guy.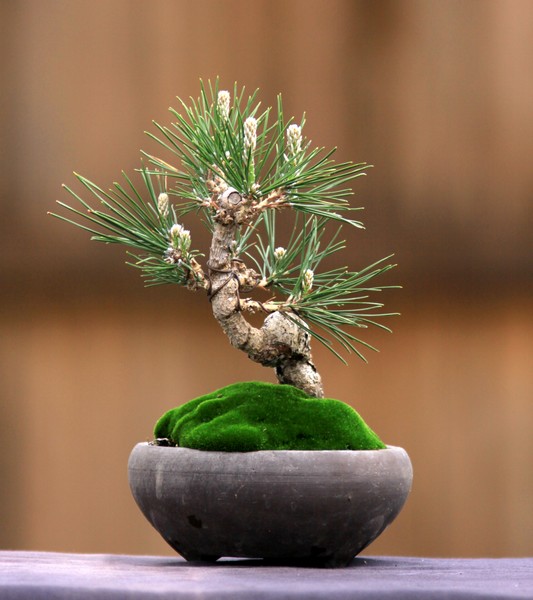 I was getting some nice tight foliage and finally i could see a shape coming into play.
This is today after doing this years needle pulling a few weeks ago. A nice branching system is developing.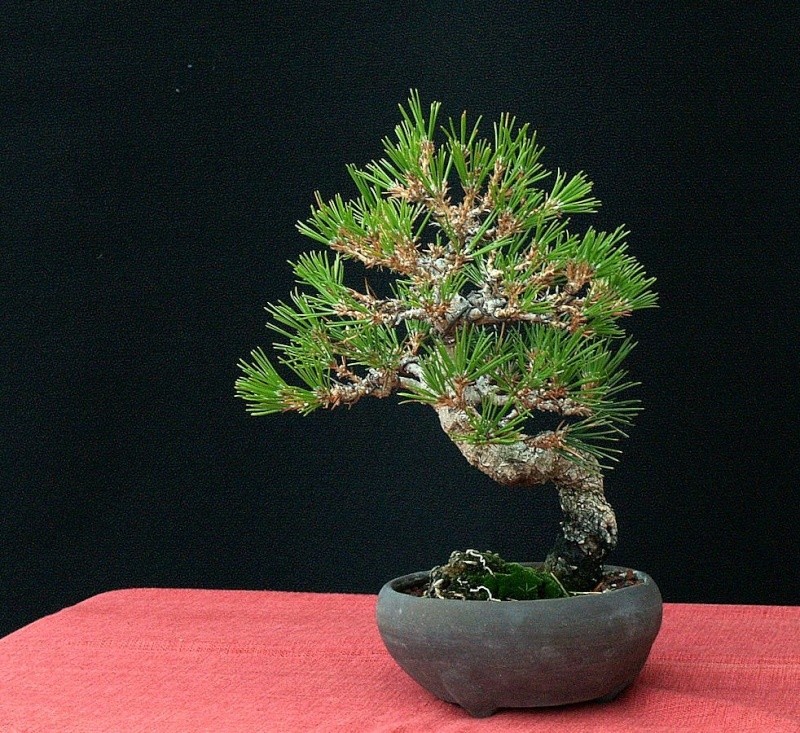 This next one is also a shohin JBP given to me at the same time as the previous one. Looking at this first photo, it's hard to believe there's a bonsai in there .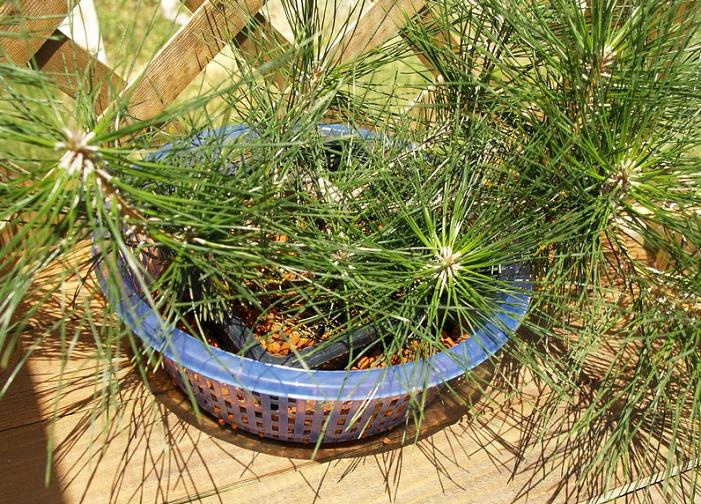 Again as with the last one, a good feeding regiment made all the difference.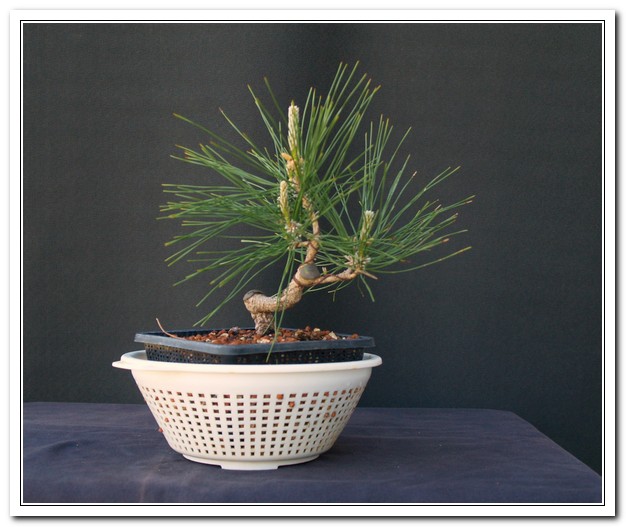 Nice tight foliage as with the last one, but something had to be done with that one lower branch I felt.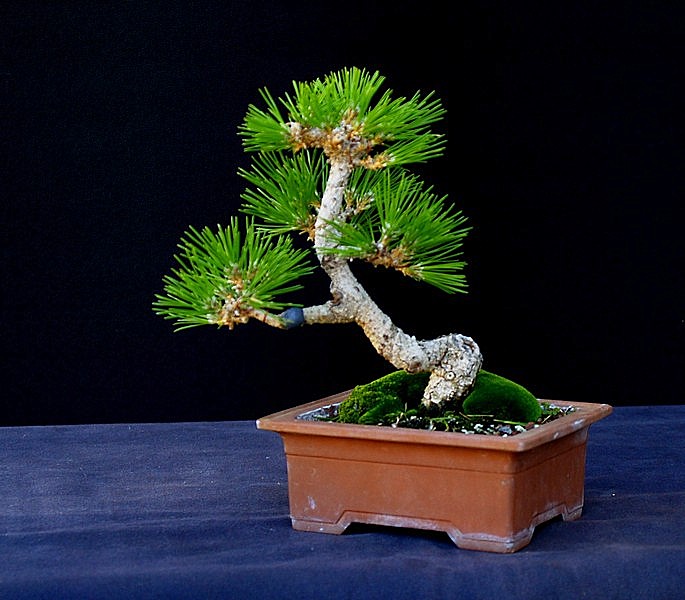 So off it came and a new front with the development of a new bud that would be the new lower branch.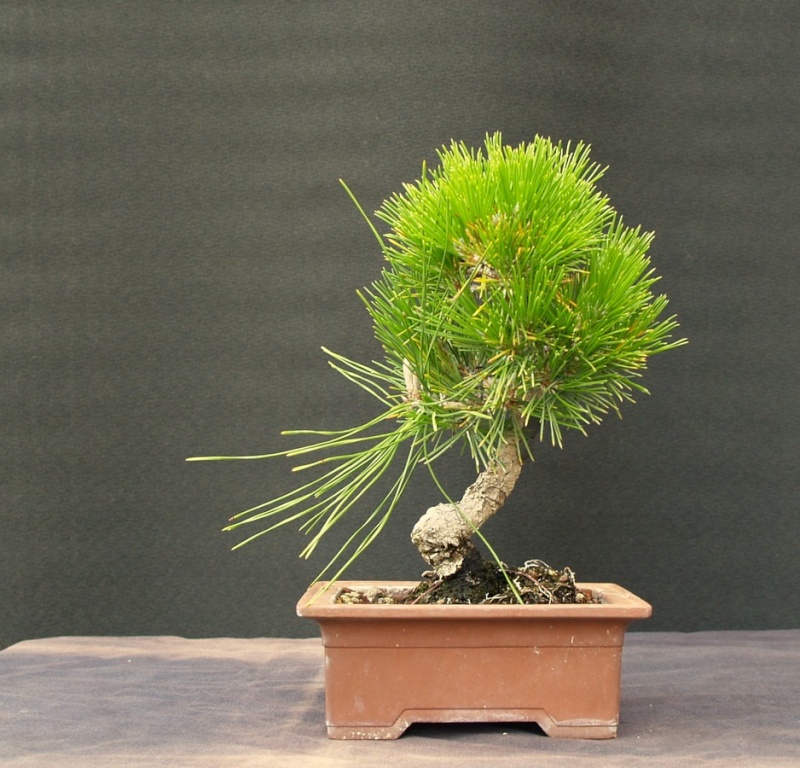 Today it looks like it's finally getting to where I want it to. Hopefully another year or two and it'll be finished.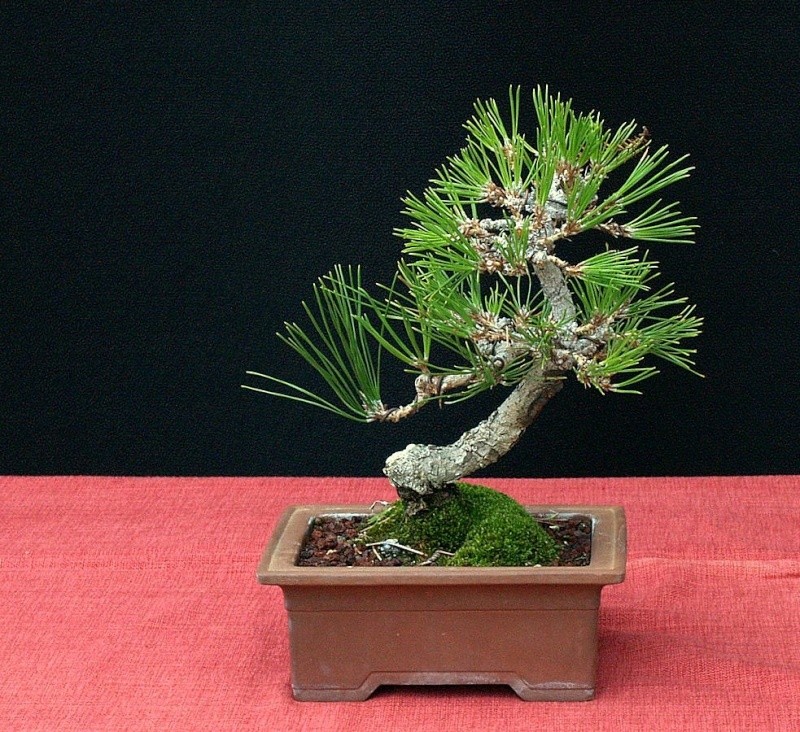 thomasj

Member





Nice progression from sticks in pots to something pleasant to look at! I like the trunk curve on both.

Precarious

Member





Thanks for sharing your experience, very good work.

AlainK

Member





Good work!
Nice progression series of your "humble" begining material!
Can you elaborate your "good feeding regimen", please?
Thanks for sharing!

my nellie

Member





Thanks for your comments. As for my feeding, it's nothing elaborate. I use 20-20-20 mixed at 1tsb per 1 gal of water at least 2xs a week. Of course this is done at the correct times with JBPs . Unless you are feeding seedlings which can be done anytime, the main time to feed heavy is 6weeks after repotting up until about 3weeks before decandeling (for me it's from early March to mid June). About 6weeks after decandeling I will begin to feed again but only lightly using mainly fish emulsion. At anytime though i will use chelated iron which is not a fertilizer but will give trace minerals along with the iron which will keep the plant green.


thomasj

Member





Thank you, Thomas!
At least two times a week! This is literal sense of aggressive feeding!

Best wishes for a Blessed New Year!

my nellie

Member





I love the transformation!

Todd Ellis

Member






---
Permissions in this forum:
You
cannot
reply to topics in this forum