Hello - I am newbie here, but pretty experienced general gardener.
I received this olive as a gift a year ago and spent much of that time getting it pest free.  I would like to trim it as it is too tall and spindly.  The advice I have read is conflicting and I am not sure how to proceed.
I live in Southern CA by the coast.
Is this forum suitable for getting advice on how to proceed ?  If not, what is a recommended course for me ?
Thanks to all.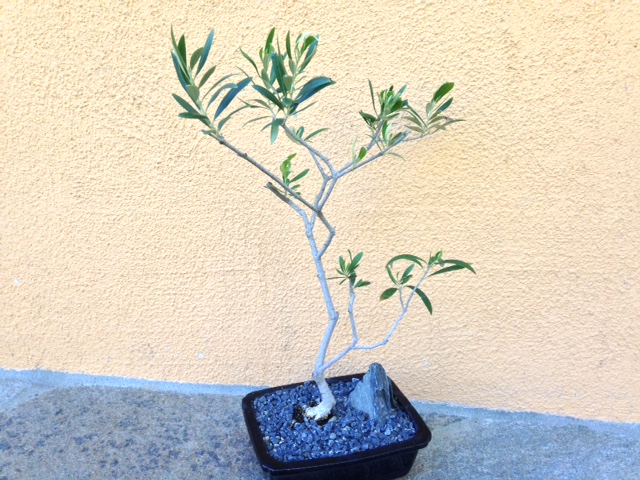 Scottsai
2014-11-25
I would lean it left and forward until the little right branch is almost directly above the base, or pleasingly close.
Eventually that little branch will become the tree. After some backbudding and reduction.
You can wire It for better movement now.

Leaned left, that big branch will not shade your lil tree, and it can be left on indefinitely as a sacrifice to keep the base fat. When cut, that would be a good spot to regrow a first branch. Nice outside curve.

Should grow well there in CA.

Sorce




---
Permissions in this forum:
You
cannot
reply to topics in this forum