I have a few junipers in the front yard that are about 30 something years old based on the age of the house. They looked quite messy with a lot of low branches, so I cut many of them to shape them up. My ultimate goal is to turn them into bonsai trees. I am completely new with bonsais, so I would appreciate any suggestions and advice regarding how not to make big mistakes on my way toward that goal.
before trimmed: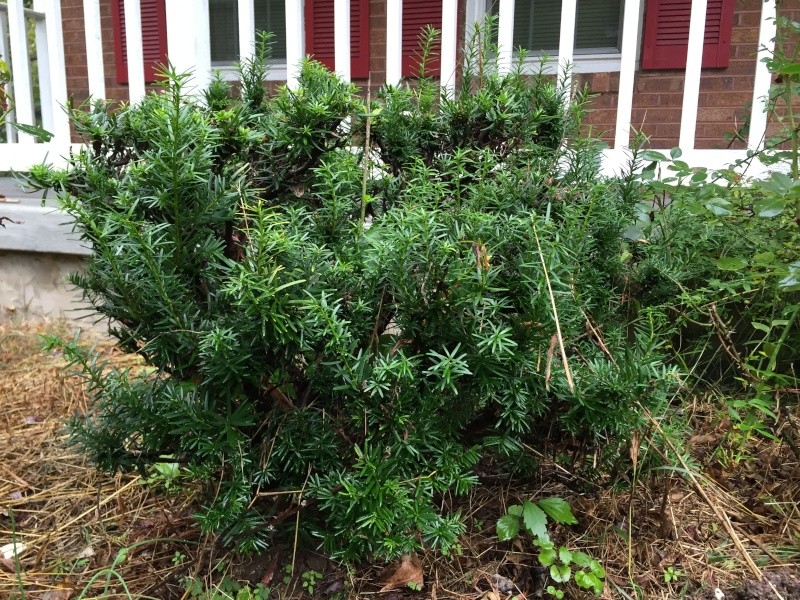 after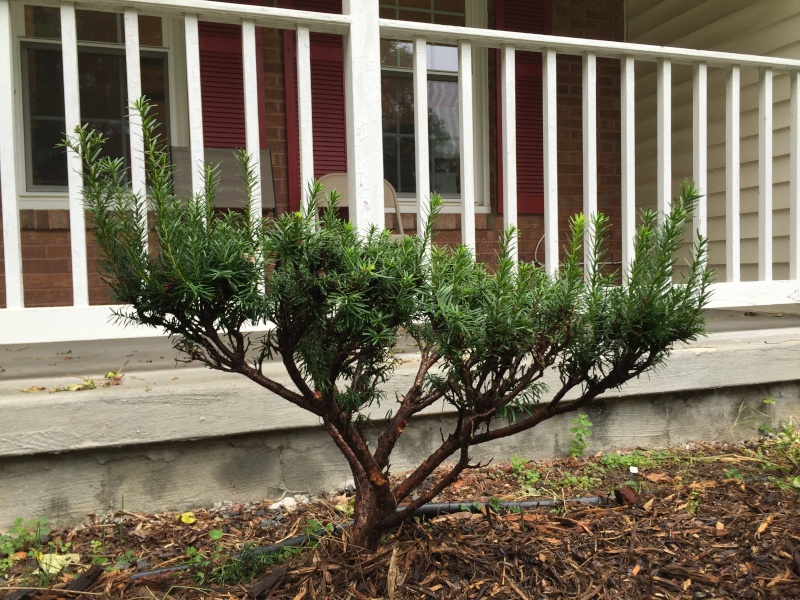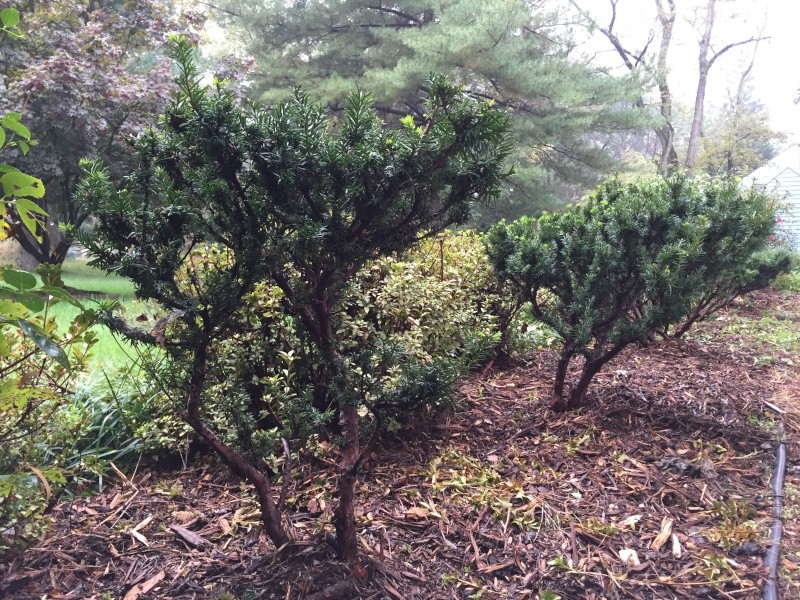 Those are yews, not junipers. Cutting back was a good idea. Maybe you can get some backbud ding down low before collection. If it were me I would think about leaving them in the ground until you've trained them more then collecting.

KennedyMarx

Member





You want to keep foliage close to the trunk and lower branches
thanks for the suggestions!
Making these into interesting Bonsai will be a long term project. I've been digging some older Yews out of my own yard and will offer some suggestions (but I'm not expert - lost two of three).

It's best if you wait and let them backbud next year (which they will do, vigorously). Then dig them the following spring. You'll wind up cutting off the existing foliage eventually - you are going to have to build your bonsai using next years buds.

Take a sharp shovel and dig forcefully around the base of each this year to cut any long roots so they start developing new roots close to the trunk. This is futile if (like some of mine) the only useful roots are very thick and run several feet underground before spreading out. Doing this before removal from the ground at least gives the tree a chance to use existing energy to build roots - Yews can grow a lot of roots in a year.

Yews are tough and will take a lot of abuse. Apparently, one abuse they will not take is bringing them out of cold storage too soon. That mistake (25F) killed one of my most promising trees this Spring.

Jay



jalbright

Member






---
Permissions in this forum:
You
cannot
reply to topics in this forum