Hi All,
nice to meet you, i'm Tommy from Belgium, now living in Japan.
still pretty new in doing bonsai though i like it already for some time.
i got myself this Japanese beech, mainly because i like deciduous trees and price was cheap(2200yen) so if i killed it,it would not be so big problem.
Actually i did almost kill it.
i got this tree in marchand also repotted it then, i got this 1 big root which was annoying to put it in new pot but after i noticed that this root had a big twist and actually over half of the rootsystem belonged to this...
Now i also realized that the time i repotted this was very wrong.i should repot when the buds are swelling which took still about 6 weeks..
i didnt know this would be so late when  the buds would open.
anyways, because of this obviously the tree got very weak and there wasnt much growth this year, but it survived and that's was the main plan of this year. also it has many new buds, mainly at the top part of the tree so i think im safe..
i also did some styling though, but i could use some advise i think.
Here is when i bought it and after the repot..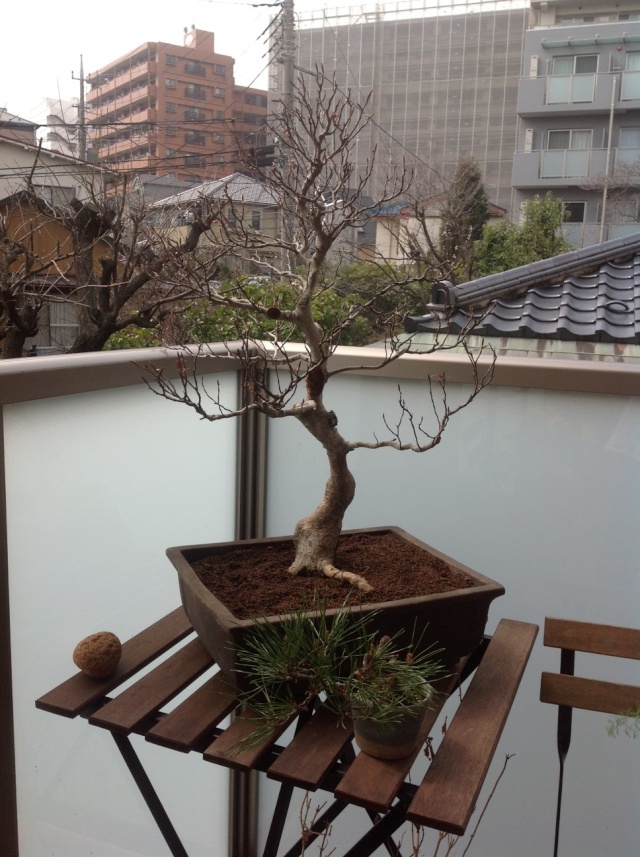 and here are some pictures i took today, leaves are small and few in number due i weakened the tree a lot...
hight of tree is about 50cm
If you have any advise on styling, or if you know good articles on japanese beech, please let me know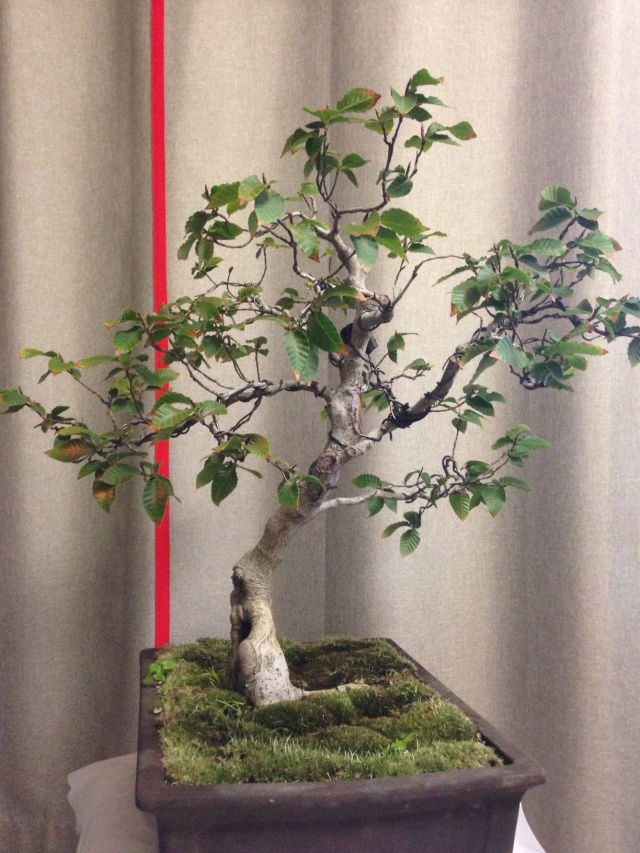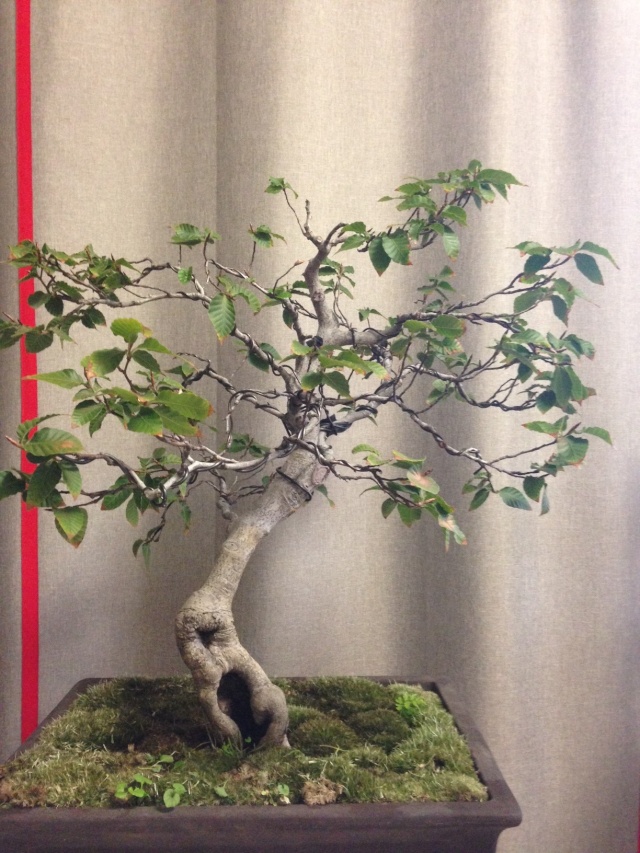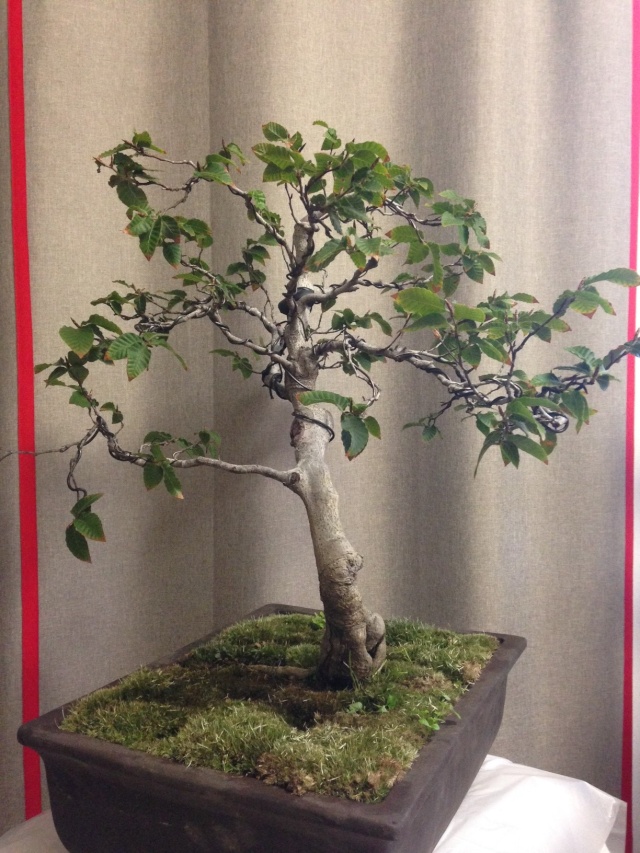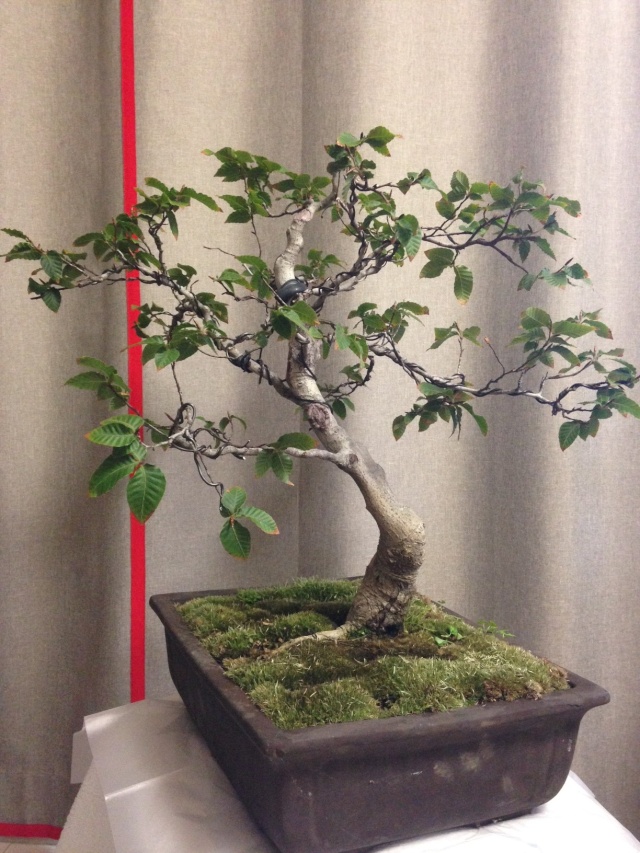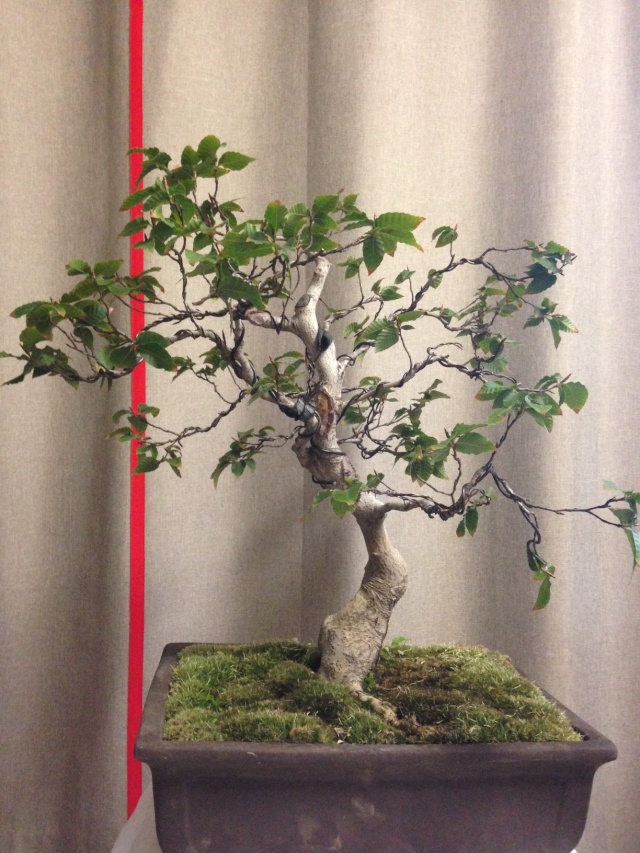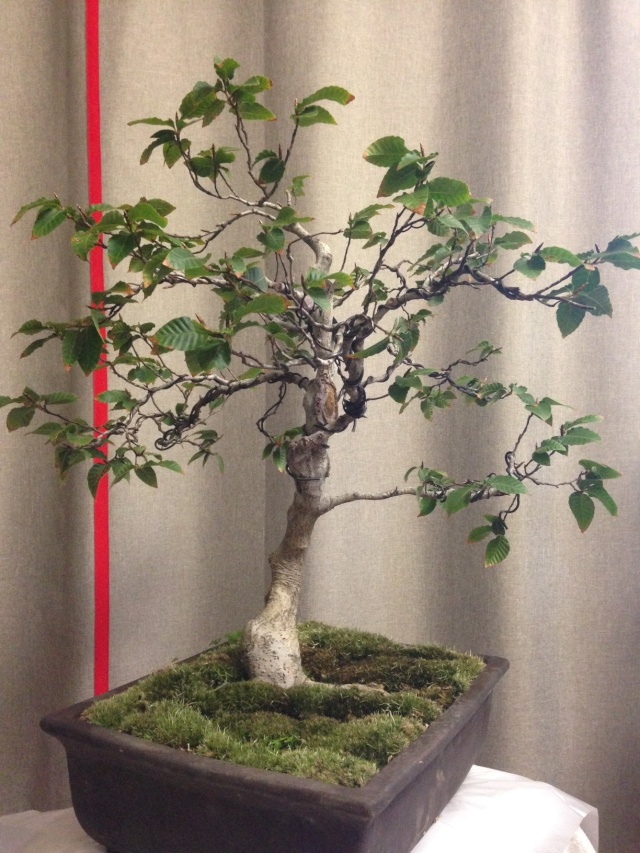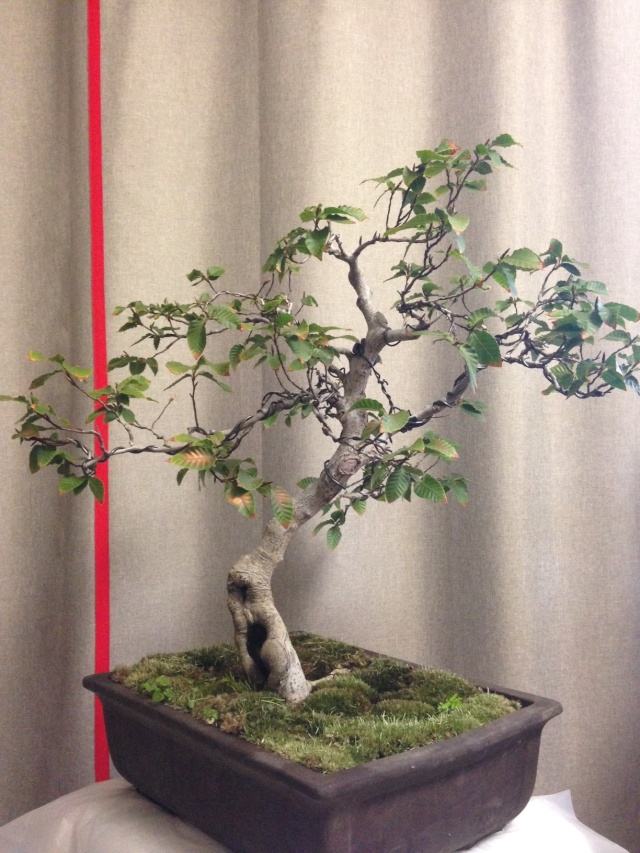 Thanx,
Tommy

DjTommy

Member





_________________
Jim Lewis - lewisjk@windstream.net - Western NC - People, when Columbus discovered this country, it was plumb full of nuts and berries. And I'm right here to tell you the berries are just about all gone. Uncle Dave Macon, old-time country musician

JimLewis

Member





It has a youthful appearance right now, due to the ratio between canopy size to trunk size. If that is what you like, it is okay as is. If you want an older appearance right now, with fits with the hollowed out side, I agree with Jim to make it a third shorter. Then, you would need to pot down, but not until it's recovered from the root pruning. Looks like it will be a lot of fun to work with.

Precarious

Member





Gnarly trunk, I like it. You have a nice start there. Beech always sulk the year they are repotted, while your timing was bad, even with perfect timing the growth would have been less than optimal this year, so all in all you did pretty good. It lived, and looks like it will continue to live. Good job.
Late winter, early spring you can remove some buds from the upper part of the tree to balance the growth for next year. Beech are apically dominant, so the top will grow with more vigor, and at the expense of the lower branches if there is not enough vigor to push everything along. Remove maybe 10 to 25 % of the largest buds up top. Since you don't have many branches, this may be only 10 or so buds. Remove only the biggest of the buds with a thought toward where the next bud is pointing. In other words, if a big bud is pointing a direction you want the tree to grow, you should probably keep it.
Next year you will want to focus on getting good vigorous growth. I would not do any further styling next year. Just get it growing well, so you have more to work with the year after.
There are lots of articles on the web about beech in general and Japanese beech in particular. Generally all species of beech have very similar growth traits, so any beech article can give you good advice. Even articles on Stewartia have some relevance, because their growth habit is similar, so pruning them is similar to beech. Check Bjorn Bjornholm's video series, several have short segment on Beech.
https://www.youtube.com/user/bjorvalabonsai/videos?sort=dd&flow=list&view=0
Google search will turn up many, many hits. Browse through them. The Bonsai Art of Japan series is excellent.
Nice tree, I love the hollow in the trunk. if it were my tree somewhere between image 3 and 4 would be where I would make the front, you want to see that interesting hollow, but you don't necessarily want to be staring straight into it. It is the best feature, along with the smooth bark of your tree. Nice start.

Leo Schordje

Member





Thanx for the advices and links,
Cutting the tree even 1/3more shorter..not bad idea, have to start a complete new apex in that case i think.
But as you say they are strong in the top i guess this should be ok.
I'll think about for a while though, personally i also like young looking bonsai, it can be refreshing i find.
But perhaps young looking and the hollow doesnt match. I'll wait a bit first

Thanx!

DjTommy

Member





I like your beech, they are not as easy to develop as some D trees, so just learning how to keep it happy can be challenging. Watch your wire for cutting into the bark, as they don't heal scarring. Also keep the tree out of the wind, especially when the leaves are new. You should take a look at Harry Harringtons website, he has a great article about developing and pruning these. It's bonsai4me.
I like the hollow as well, and would show this side like leo suggests. I would take off the current apex branch and use the one to the right below it as the new apex. (from pic 4) This will give you a shortening, and a nice movement up top. Maybe tilt the tree a bit to the left then. This will at least give you a start on shorter, without being too committing.


I like the big hollow, but the little one above it bothers me -- a lot. I wonder if you could join them?
_________________
Jim Lewis - lewisjk@windstream.net - Western NC - People, when Columbus discovered this country, it was plumb full of nuts and berries. And I'm right here to tell you the berries are just about all gone. Uncle Dave Macon, old-time country musician

JimLewis

Member






Hi Judy,
Its nice to hear other peoples opininons, i probably go for the shorter trunk, it does seem better the more i think about it. I think  I'll enjoy the autumn color first though before i cut anything.
But Ill remove the wiring as its been on for a while now

And yes, very right about the strong wind..i noticed this already, i thought it was because tree was so weak
That some leaf got off easily, well easy..there was a typhoon though....

Jim,
Good point, this could probably work, need to get some tools to do that though
Bottom hollow is very deep, it was rotting on the inside when i got it and cleaned it up, now its dry on inside, i think on other side of hollow there is less then 1cm left


Thanx

DjTommy

Member





Dude! Your in Japan. Find a teacher and learn learn learn.
Yeah, that would be nice indeed but because of my job as field engineer i have a very irregular workregime.
I love my job but making/holding appointments in private life is very difficult..
I try to read japanese bonsaimagazine but its difficult, mostly i watch many pictures and sometimes visit the nice bonsaigardens around. I do hope to get some time to getsome training though

Grtz
Tommy

DjTommy

Member






---
Permissions in this forum:
You
cannot
reply to topics in this forum