A craftsman in my local bonsai club recently invited me to see his latest project. He gets cut-outs from kitchen counters (for placing sinks) at no cost from a friend whose company always removes their debris. He has interesting yard paths constructed from stone cut-outs and occasionally gets artificial cabinet material (e.g. Corian) which can be cut or routed like wood.
His 18" x 11" artificial stone "water tray" has the heft of a nice ceramic suiban:

His 18" x 11" wood "water tray" is painted metallic bronze. It has a wider border, therefore has less area inside: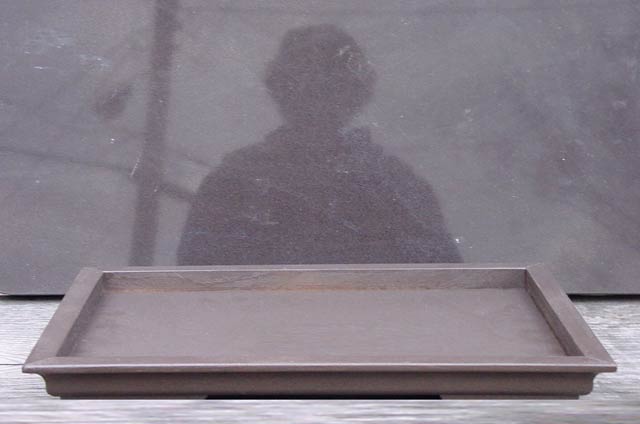 We talked about design and placement of material to make the trays simple and elegant after these were produced. I had mostly explained by chatting whereas he mostly drew ideas... :-)
He crafts lots of interesting things for bonsai, suiseki & exhibition display. Years ago, he crafted three portable tokonoma (in near-full size) that I could take on the road to hang scrolls & display objects for presentations.

Chris Cochrane

Member





These are remarkable Chris. Very attractive alternatives, but there is obviously a very talented craftsman behind them.

_________________
"It is not the strongest of the species that survives, nor the most intelligent. It is the one that is the most adaptable to change." - Charles Darwin.

Kev Bailey

Admin





What a creative craftsman !! Chris... you are so fortunate to have this wonderful source available!!!

You call them "water tray"...why not suiban ? Not being familiar with Japanese terms, does suiban only refer to pottery? Or is there a more narrow meaning?

I'm very excited about the wooden water tray and I assume the paint protects the wood when the sand/stone is watered. What is the inside depth which I hope would be deeper than traditional suiban for uncut stones?

Thanks for sharing a new idea for display....

Norma

Norma

Member





Dan added a box...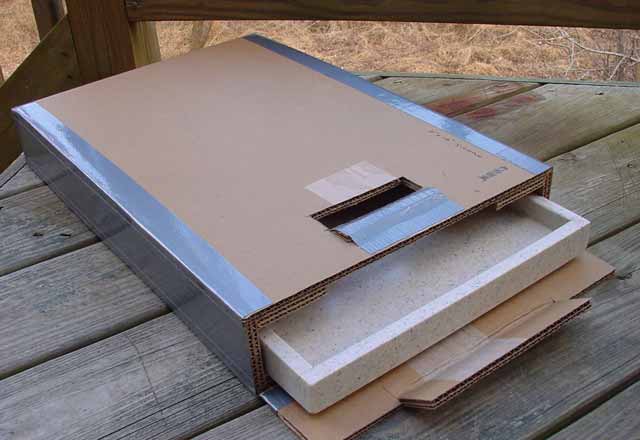 Chris Cochrane

Member





Great Idea!!!! Great Look!!!
I like the White Stone Basin,,, Its a great way to recycle an otherwise discarded end product.
Going Green!!!
Ill be on the lookout (or rather my carpenter friend) for these products, and have to show him this post.
Thanks again, Chris.
Sincerely,
KJ

TreeKiller64

Member






---
Permissions in this forum:
You
cannot
reply to topics in this forum