just been out to attend to my white pine
i noticed lots of needles yellowing off and presume due to autumn approaching.
i plucked most of these out and decided i will put the pine in the shed for a few days as we have had non stop rain in Kent recently.
then i noticed this stuff on the  branches. an issue? a fungus? an insect, a water related problem?
it does seem to rub off
please advise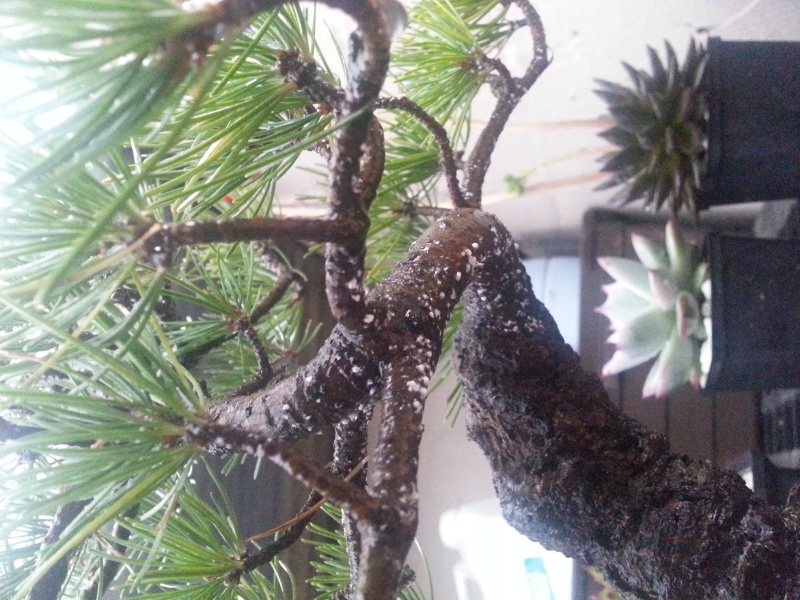 Looks like a critter to me.

Moving to Pests forum (will move it back if not a critter <g>)
_________________
Jim Lewis - lewisjk@windstream.net - Western NC - People, when Columbus discovered this country, it was plumb full of nuts and berries. And I'm right here to tell you the berries are just about all gone. Uncle Dave Macon, old-time country musician

JimLewis

Member





Yes that's woolly aphids. Spray with Provado or neem oil, or remove with methylated spirits and q-tips. Repeat after 14 days.
Really check the spot where the needles are attached. They can be persistent buggers

arihato

Member





thanks team bonsai
neem oil ordered, i'll slight wash off for now
ok, it looks like the white has gone with using neem oil
but i have noticed more needle drop
some i presume is due to the season but was a bit worried when on one bunch of needles im left with just the bud
do i worry?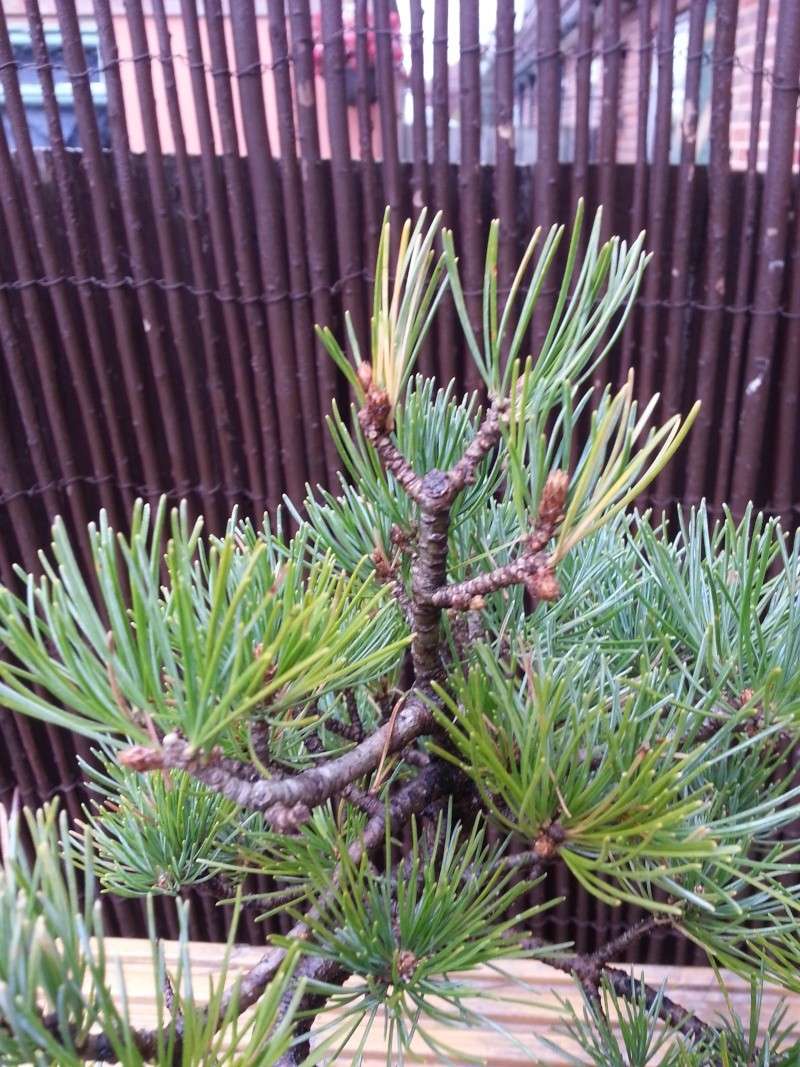 ---
Permissions in this forum:
You
cannot
reply to topics in this forum