Hi all friend. Small sample development yamadori spruce. Pi
ct.1 - first transplanting to pot 2007

pict. 2 -first styling

pict.3 - after first styling -november 2008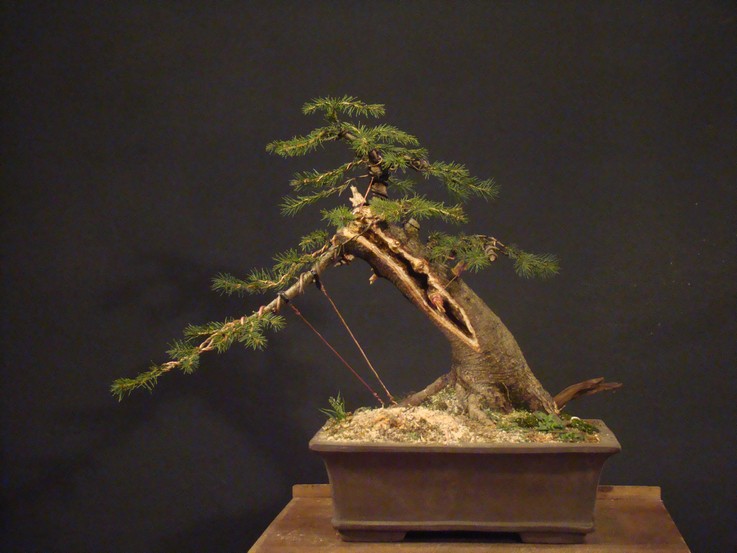 pict. 4 - august 2009

pict. 5 - after second styling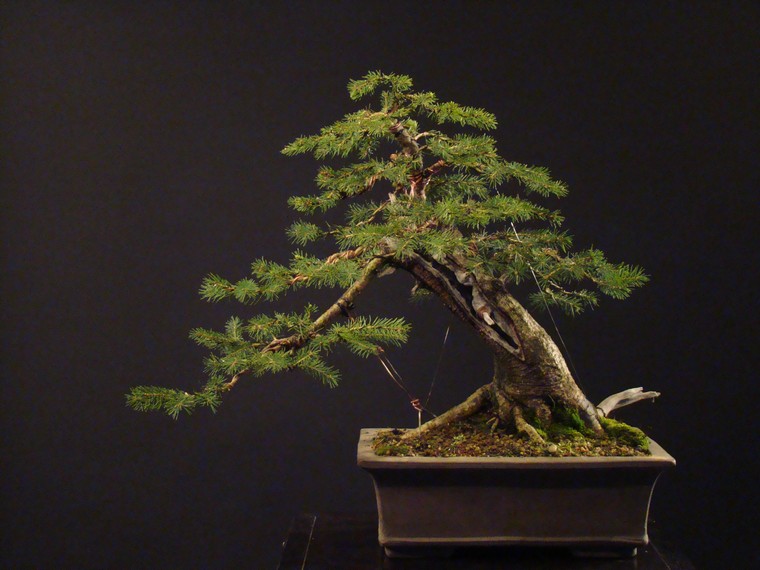 pict. 6 - spruce and me after work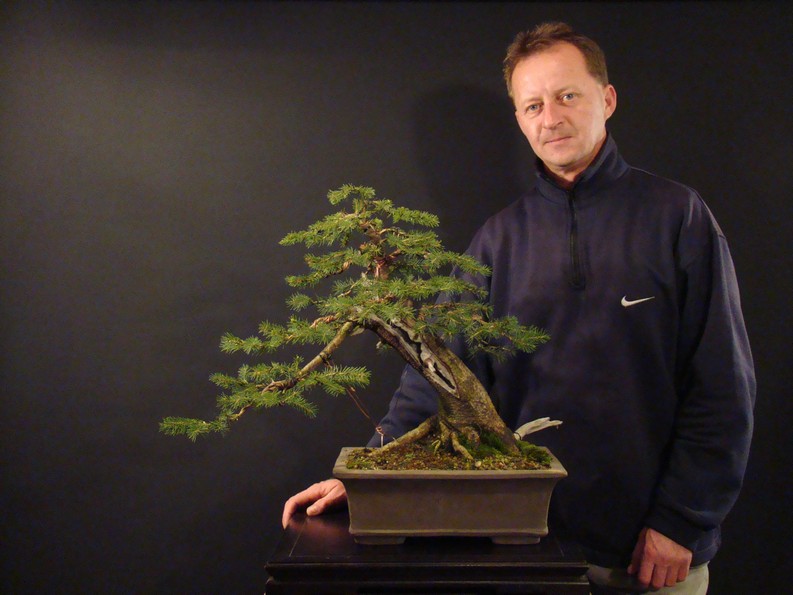 Best regards Pavel Slovák - more pict. http://www.bonsaivigi.cz/fotoalbum/techniky-tvarovani_-pestitelske-postupy-a-vyvoj/picea-abies---neplanovane-yamadori--listopad-2005 www.bonsaivigi.cz
Last edited by Pavel Slovák on Thu Oct 22, 2009 8:56 pm; edited 2 times in total

Pavel Slovák

Member





Very nice! Just a thought.
Ciao....Leonardo
Not sure about removing that bottom branch, although it is a bit straight and lacking in character. Very good tree Pavel, I f it were mine I think I would remove the long root on the left and the jinned root on the right.
I've just been trying to work out where I'd seen you before Pavel. Were you the winner of the new talent at Trevarez in Brittany? If so I was sitting opposite you. Good to see you.
Hi Will, the pleasure is all mine.


Pavel Slovák

Member





Pavel, I think you did a very nice job! It would be more desirable if the first branch had more character, but it doesn't and that's fine too. The foliage will camouflage it with time. Here is a virt with and without it: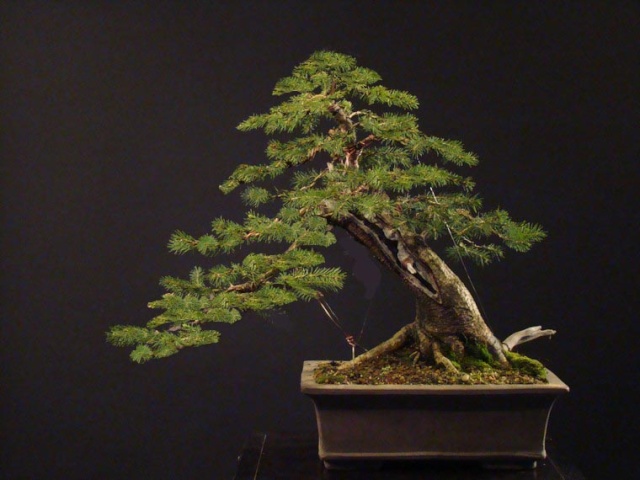 Again, nice job!
-dorothy

dorothy7774

Member





Hi Dorothy. Thanks for the reply. The left branch will still work. I also thought about the concept without it. But it goes beyond.

Your version of the second virtual hidden out there, just pliers.

Best reg. Pavel S.

Pavel Slovák

Member





Hi pavel , your yamadori is so nice , I like the shari , I am with Will about the roots the left one is a little to big & straight ,maybe you can carve just the top part instead of eliminating it , about the design , I like Dorothy's first design , good job anyways .thank you for sharing .


mehrdad chavosh

Member





---
Permissions in this forum:
You
cannot
reply to topics in this forum