I just got a chinese elm 3 days ago and I don't know what my first step should be. I watered it a little the day I got it cause it was really dry. I figured it needed plant food so I did not want to water it 2 days in a row. So the next day I let it hang out in the sun. Then at the end of the day I fed it some plant food with a lot of water and plucked a few dead leaves and cut some longer over grown sprigs nothing crazy. I don't know what to do next. Can anyone help me? I have a picture but it is sideways I know that is frowned upon but I could not figure out how to rotate it. Thank you!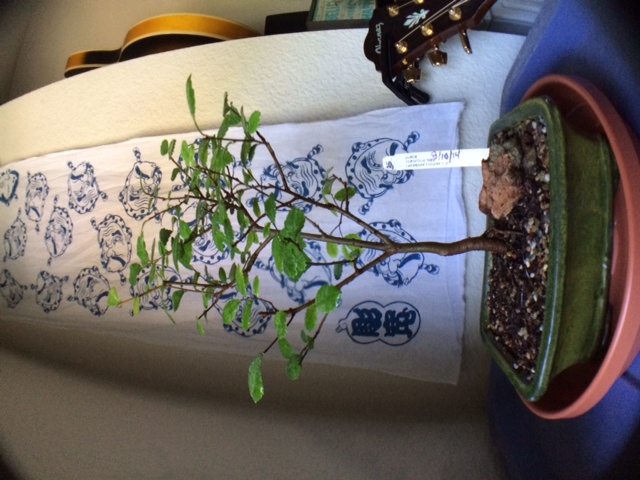 pizzarhett

Member





Hurts my neck looking at it! 



The main thing it needs at this point, imho, is to grow and grow some more. I like the subtle movement in the trunk. I believe that down the road, as the branches thicken, where the two lowest branches meet you will see the trunk 'over-thicken' and create a bulge there. Sooner rather than later, I would remove one of those two.

Precarious

Member





also, knowing where you are on this big blue marble would help with advice...

re: the picture, i struggled with sideways pics too... i found that even though i rotated them before posting, it wouldn't "take" until i went into my editing program and rotated it and then replaced the original pic file with the rotated one...
_________________

AAC Original Milwaukee Wi. Chapter - North America
aka beer city snake
link to ARBOR ARTS COLLECTIVE BLOG

kevin stoeveken

Member





Thanks guys for the help!!

When cutting the simi thick branches, how should I go about that? And I am located in Santa Cruz, Ca. I'm gonna try that rotating trick next time I post.

pizzarhett

Member






---
Permissions in this forum:
You
cannot
reply to topics in this forum