I recently picked up this red maple: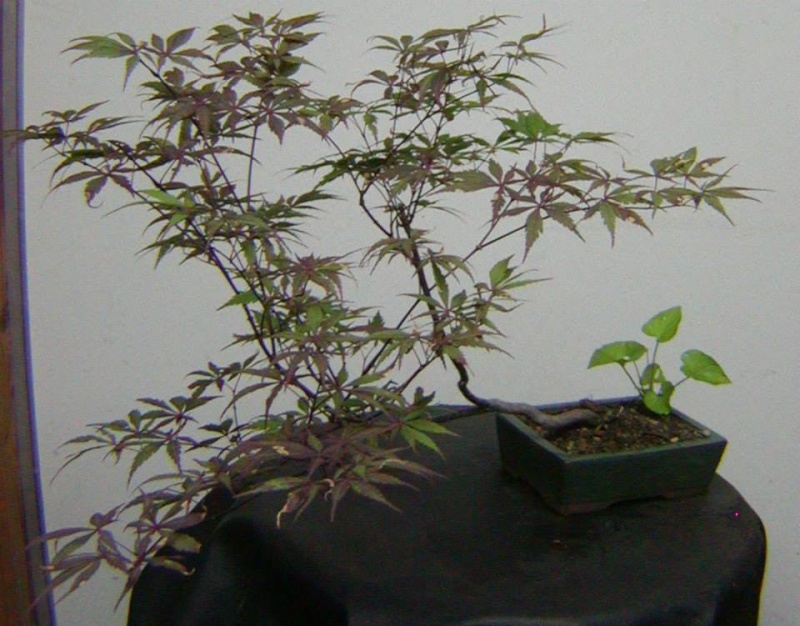 I see raft written all over is but, I need to raise the trunk before it gets to the first branch and lower after. Then raise it again near the second branch. Hence the question. I have purchased some raffia, but I'm not sure what to use after that. Heavy wire (what gauge) or a branch bender?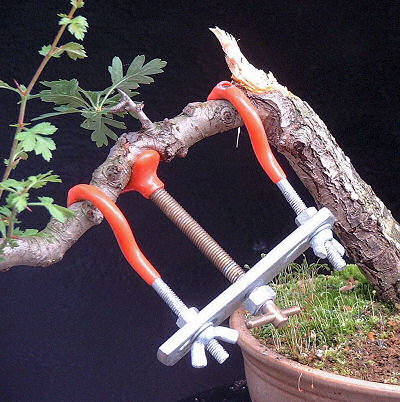 Thanks for looking,
Joe

LittleJoe

Member





I personally do not like branch benders

Just be aware: Where you can twist pine in just about any shape you like, Maples tend to be quite brittle once the branches get some maturity: Proceed with care (Although it looks like these might still be OK).
I think a 5mm wire would easily do the job. Wheb using raffia, consider using tape after the raffia, so you trap moisture, keeping the branch moist after all the bending. (And others will for sure correct me if this is a bad idea

)

leatherback

Member





HI Joe. Hope you didn't get rained out and are enjoying the cooler temps. As for your tree. Hard to tell from just the pics. I would suggest contacting a couple of the more experienced members of TBS, I'm sure after looking at the tree they would be of great help. Take Care

DougB

Member






LittleJoe

Member





Good ,luck with it.

You might want to get rid of the (looks like a) violet before its roots take up the entire pot.
_________________
Jim Lewis - lewisjk@windstream.net - Western NC - People, when Columbus discovered this country, it was plumb full of nuts and berries. And I'm right here to tell you the berries are just about all gone. Uncle Dave Macon, old-time country musician

JimLewis

Member






---
Permissions in this forum:
You
cannot
reply to topics in this forum