Black pearl stone
Black pearl stone come from Hong Shui He river in Lai Bin near Liuzhou city. It is one kind of river stone with black bright smooth surface and compact structure, most part of Black Pearl stones are object stone and viewing stone, it is one kind of siliceous rock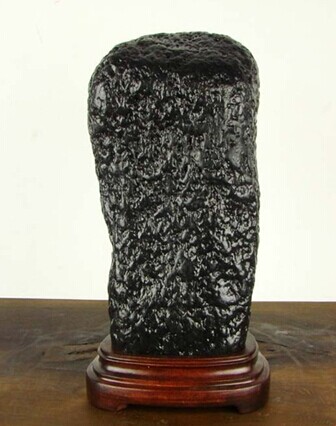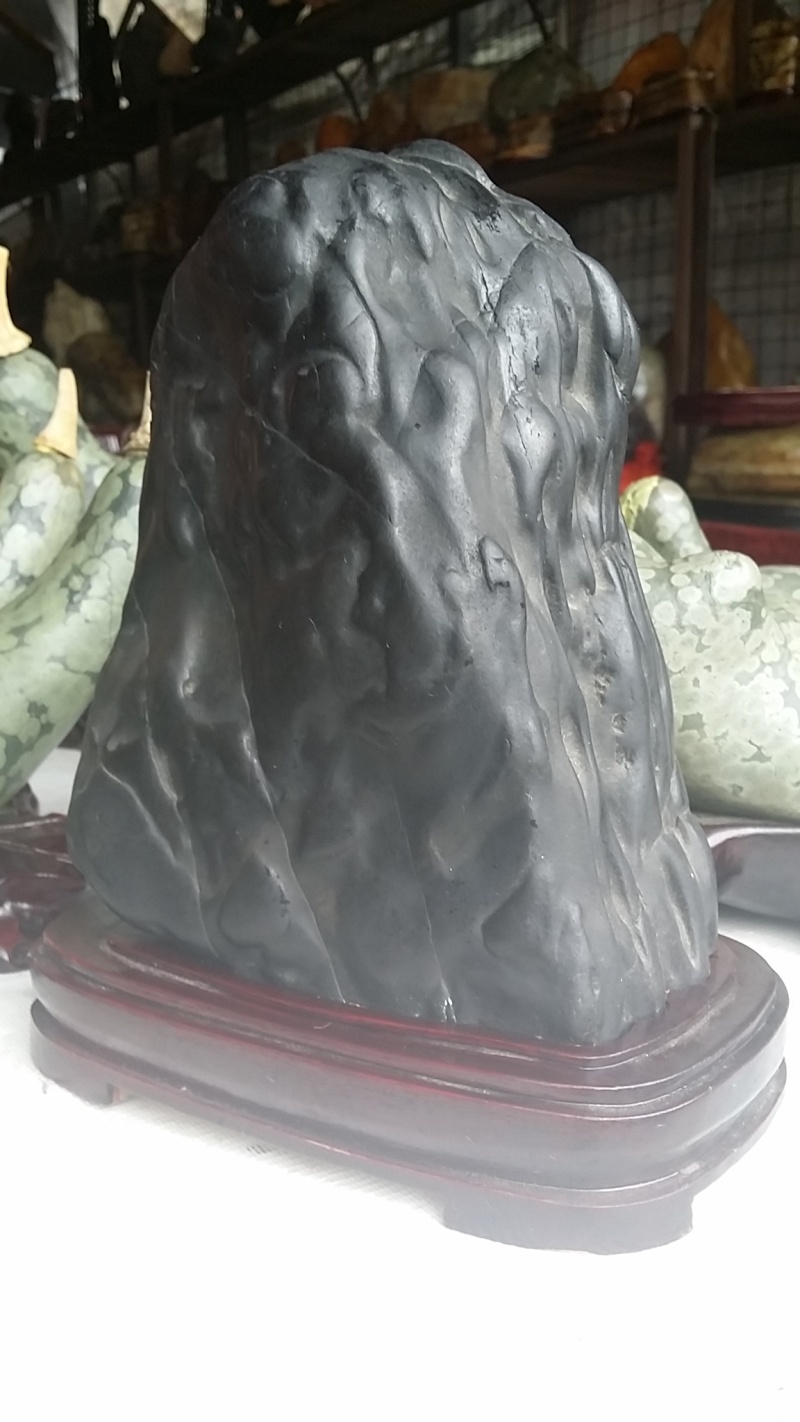 Ink stone
Ink stone is also called ink lake stone come from mountains in Liu Jiang, Liu Cheng,and several town near Liuzhou city. It is one kind of calcium carbonate sedimentary rock. The color of the stone is all black look like ink and black paint so it is called Ink stone. Some people sometimes can not recognize Ink stone and Black Pearl stone due to both of them are black color, but the different between them is that Ink stone is mountain stone, Black Pearl stone is river stone, and the hardness of Ink stone is lower than Black Pearl stone. On the other hand, the shape of Ink stone is diversity, sometimes there are some holes in the stone. Most parts of Ink stones are polished. The best quality of Ink stone comes from Bai Peng village in Liu Jiang town.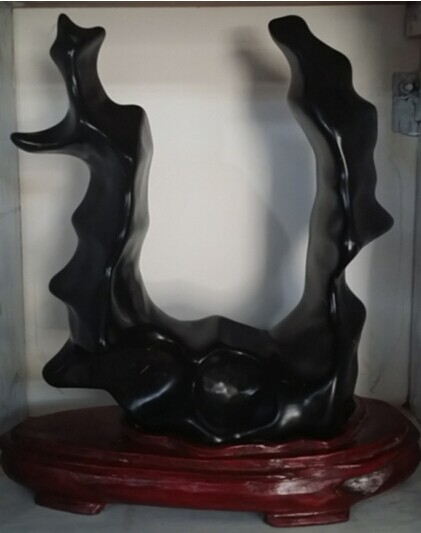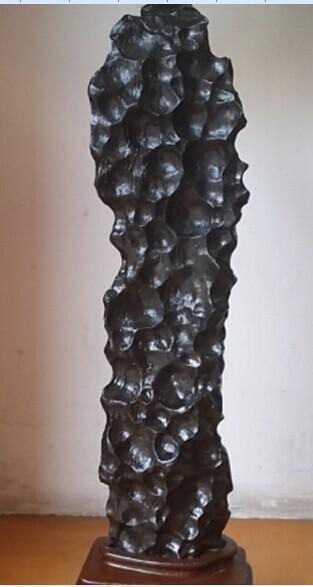 Yun Wu mountain stone
Yun Wu mountain stone come from Si Lian village in Xin Cheng town near Liuzhou, Guangxi province. "Yun" mean cloud, "Wu" mean fog, due to its black and white color stripes, so it looks like cloud and fog. Yun Wu mountain stone is one kind of Limestone. There are some banted-like white color on the surface due to different mineral composition in the stone. Nearly all Yun Wu mountain stone are man-made viewing stone. The raw stone is processed by cutting, drilling, polishing and acid treatment, and then you can see a beautiful mountain shape Yun Wu stone.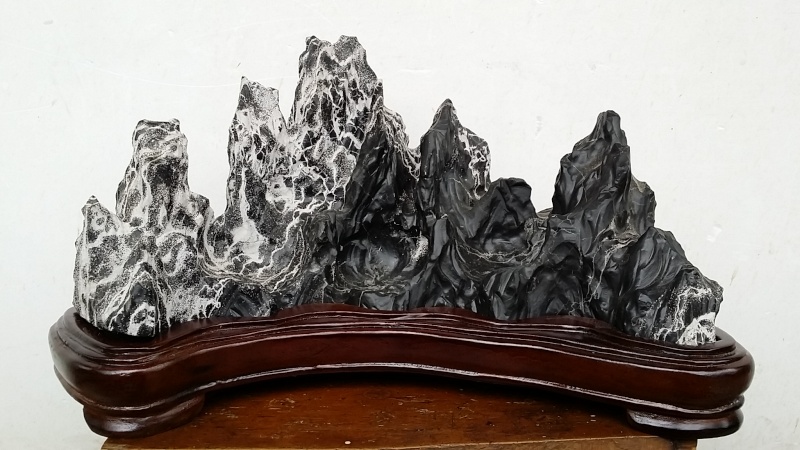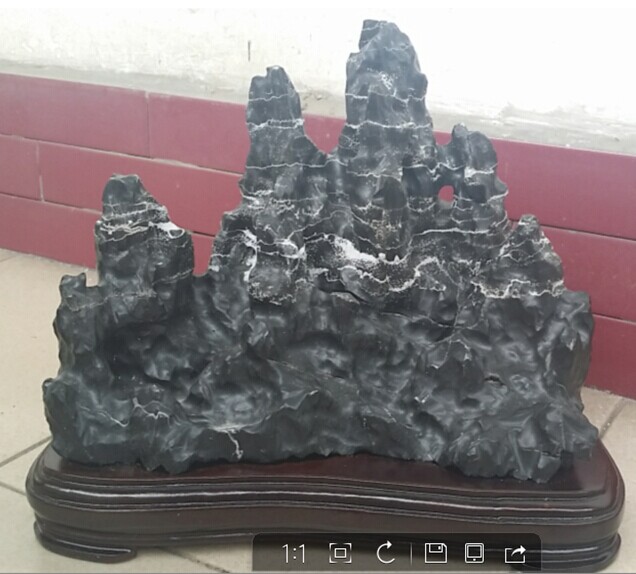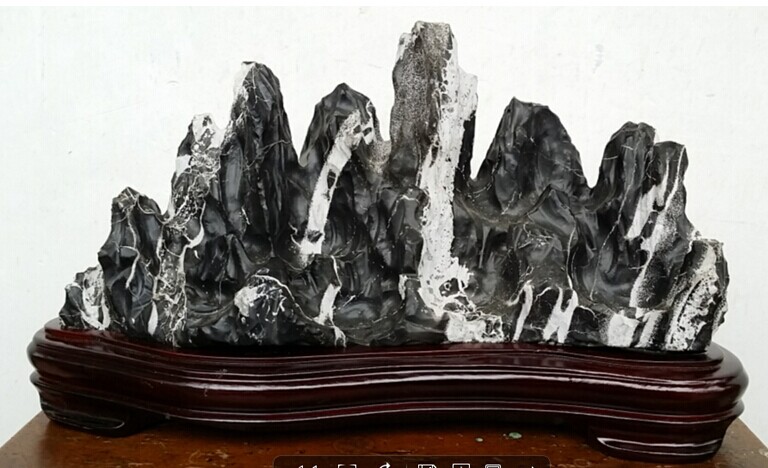 Meat stone
The scientific name of Meat stone is Pink clouds stone, it is one kind of Kaolinite, this kind of stone look like meat so called Meat stone, it comes from Liu Cheng town near Liuzhou city. You can see the stone have skin, lean meat and fat meat. Certainly, this kind of stone has been processed. Many Chinese believe Meat stone is a symbol of lucky and Festival.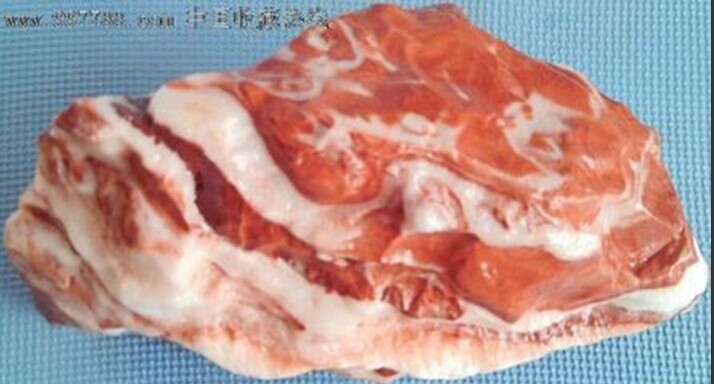 Thanks and to be continued
riversoul

riversoul

Member





Hi Riversoul
I can only say I enjoy the ride  

Learning about chinese stones is realy nice....
Do you have knowledge of the  Dan-stone?...a brown stone often represented as a budda
kind regards Yvonne
Hi, Yvonne Graubaek , do you mean the kind of stone below: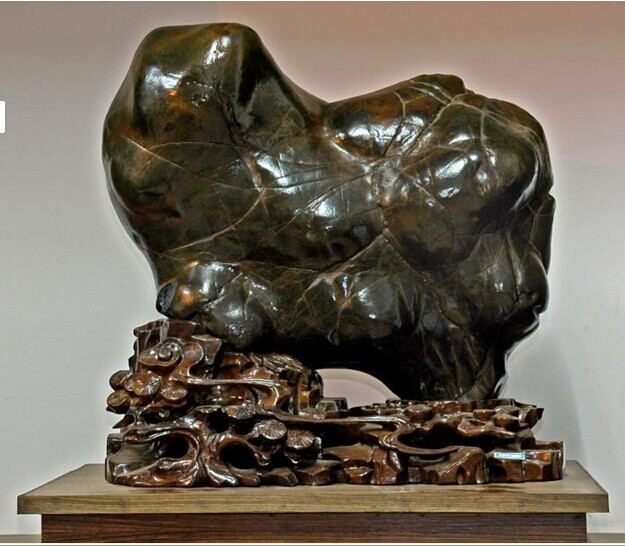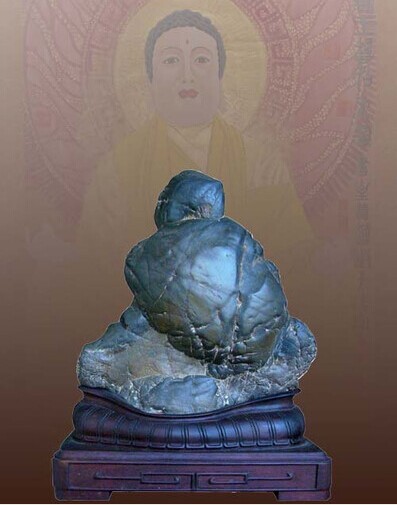 this kind of suiseki also come from Hong Shui He river in Lai Bin town near our city. We call it "shi dan" stone, some people also call it "dan" stone. "Dan" mean gallbladder. The element of this stone is  calcium carbonate nodule. Formation of this kind of stone is similar to stalactite.
Hope it can help you.
thanks and regards.
riversoul

riversoul

Member





Lovely stones
Yes, this is what I ment...this is a kind of stone I would like to have one day  

Many thanks.
kind regards Yvonne 

---
Permissions in this forum:
You
cannot
reply to topics in this forum