I had the pleasure of working with Chris Thomas at Exmouth show recently.
The plan was to create a larch group.
Chris supplied all the material which consisted of collected larches from the Welsh mountains ( maybe hillside) and a superb antique Taiwanese pot to place them in.
Sorry, no early pictures.
We ( well Chris really ) selected 15 trees for the composition and roughly placed them to gain an overall look.
The plan was to try and put some movement into the group rather then just place them upright.
The movement moves from right to left ,so the trees on the right were kept close and short.
Those on the left were allowed more space and allowed to extend over the pot edge.
The trees were also wired ( that was mainly my input ) and apex's and branches placed to enhance the movement.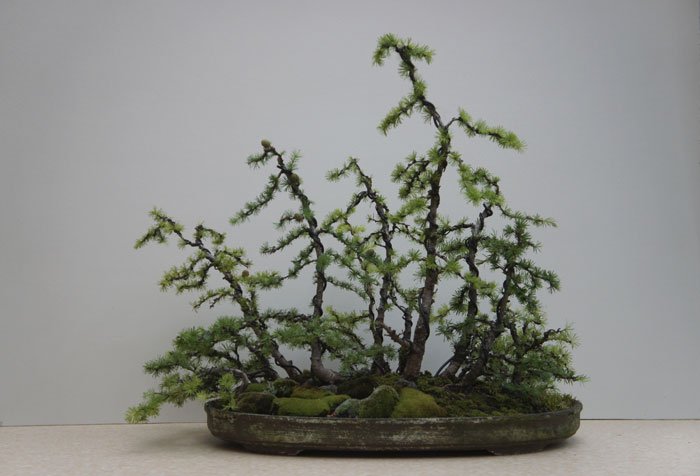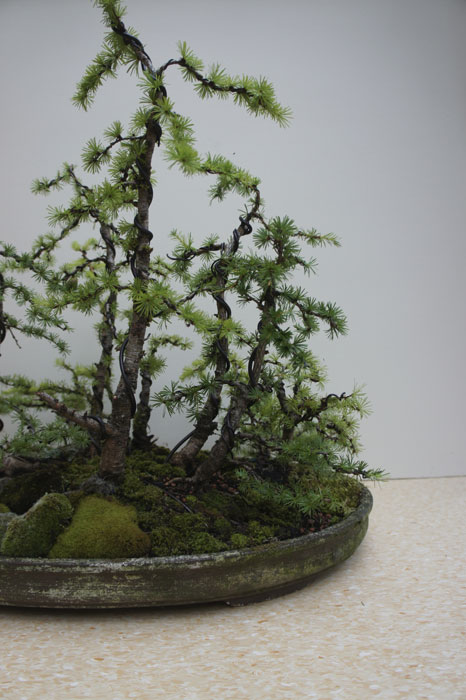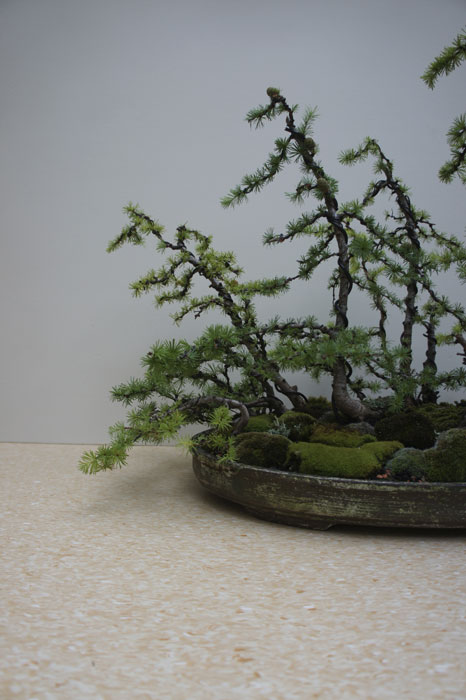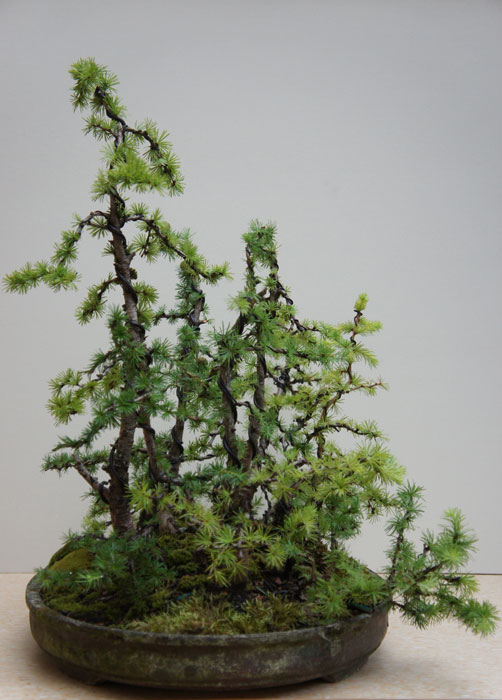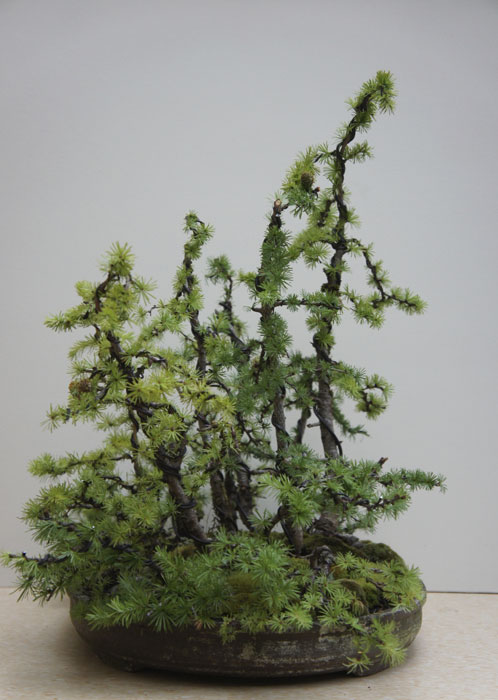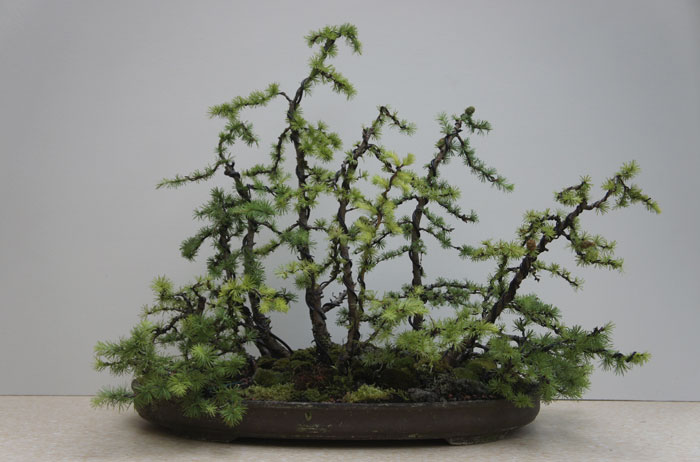 Overall we were very pleased with the result.
Thank you for posting this. I plan on building one of these next spring and this one has some cool things going.
Very nice work. Trunk's have nice movement...few years and will look great

yamasuri

Member





I'm planning to make a larch forest too, still waiting for some trees to develop a bit in separate pots.

Yours is nice, but what I have in mind is a group of more straight trunks: to me, the "fan" design is more suitable to deciduous than to conifers - though larch is a deciduous conifer, so it's probably a matter of personal taste ;-)

AlainK

Member





Thank's for the comments guys.  


---
Permissions in this forum:
You
cannot
reply to topics in this forum