Yesterday, took a trip to a local Northwest River along with the president of the local Bonsai Club. The stones we found had little shape but the colors were quite amazing.
  In research I found red and yellow stones to be quite normal to be found on sado Island in Japan. So I was quite shocked to find one here in the Northwest. I liked the way the suiban (green) complimented the stone's color. Not sure on the sand's color, maybe too yellowish to compete with the stone.
  One other stone I found was what I called Starrey Nite, reminding me of a place far away from the city lights where the heavens just overwhelm the eyes with the brilliant stars. I did like the black suiban and black and white sand but think it may end up in a daiza.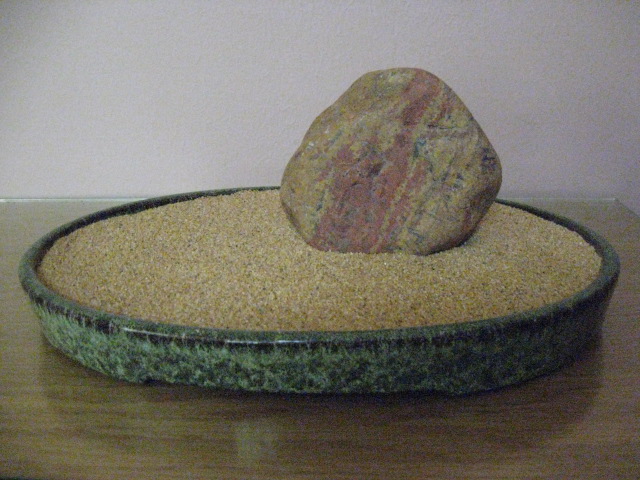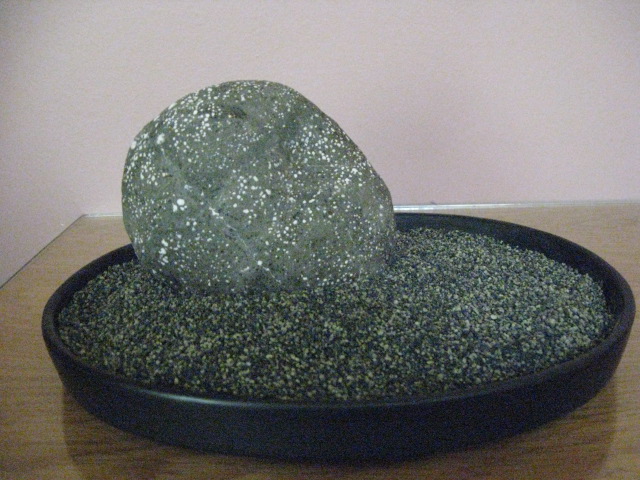 dick benbow

Member





In another venue, I received some comments on these stones. So by sharing their thoughts, I was hopeful it might draw some comments out here. Their remarks focused on the black suiban with dark stone and dark sand as being too close of a smilar look.
Not enough distinction. I could see the suiban on a nice table with a shikishi board scroll of a clear moon. The suggestion was made that perhaps the sand could go and that water could be used in it's place.If you've been working on this hobby for awhile, I'd appreciate your thoughts. Thanks in advance....

dick benbow

Member





I don't know much about suiseki...but tanabata 七夕 festival is just around the corner...Your black stone reminded me of the milky way...

Japanese hang their wishes for Tanabata on bamboo branches, maybe a .tansaku with bamboo branches painted on it would work...

Kakejiku

Member





I always appreciate the wealth of information that you share. Thank-you!

Tanabata (七夕?, meaning "Evening of the seventh") is a Japanese star festival, originating from the Chinese Qixi Festival.[1] It celebrates the meeting of the deities Orihime and Hikoboshi (represented by the stars Vega and Altair respectively). According to legend, the Milky Way separates these lovers, and they are allowed to meet only once a year on the seventh day of the seventh lunar month of the lunisolar calendar. The date of Tanabata varies by region of the country, but the first festivities begin on July 7 of the Gregorian calendar. The celebration is held at various days between July and August.


dick benbow

Member






---
Permissions in this forum:
You
cannot
reply to topics in this forum