not having too much luck finding any that I can use to display my stones in. was curious to hear from others that may want to share a picture and method of having found one. I did some networking and found someone who has worked with bronze before and need to follow up and see if thry can help. In the mean tme would appreciate a few thoughts and comments

dick benbow

Member





If I'm reading the numbers of lookers with no takers, then I would suppose that many like myself are interested in the topic, yet none so far have anything to share.
I love the subtle beauty of doban with a high class stone and have always wanted one. Most antique stores don't carry them but ocassionally friends have co-erced owners to bring them back at terrific expense.
one of our stone club members is making his own, but doesn't want to sell any as the process can often fail, causing numerous re-dos
that would double and triple the price.
I'm still hopeful, that someone at sometime will have a good story to share and a few photos....


dick benbow

Member





I have 2 dobans...they look the same...this one is the small....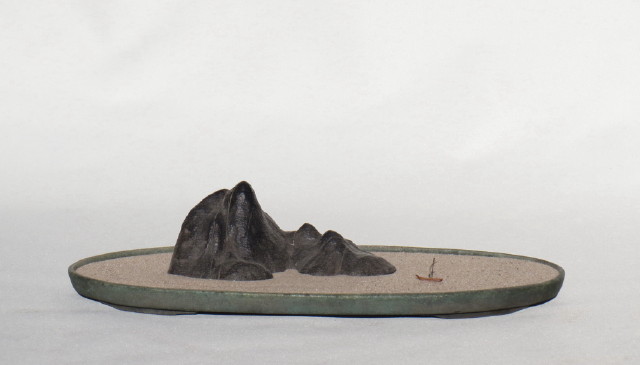 The best thing you can do, is to contact a friend or person you know, and ask him or her to buy one for you at the "Green Club" in Tokyo ( here you find many)...show your stone to your buyer-helper, and hope a nice doban will be brought home to you...or go for your self  

kind regards Yvonne
thanks for your advice and photo


dick benbow

Member





I think there is one on eBay now Dick. Not cheap though!
While you're on eBay try "Japanese brass tray", Japanese bronze tray" & Japanese copper tray". You would be surprised what pops up. Some are quite usable.
Chipalee
thanks for the heads up


dick benbow

Member






---
Permissions in this forum:
You
cannot
reply to topics in this forum