Hi,

I've recently started getting into bonsai and have a Chinese Elm for the past 4 months. It has been inside for all this time and was hoping to keep it there but reading on forums it seems that I would be better to move it outside once it gets a bit warmer (I live around London, UK).

My problem/question is that the tree keeps on making small white flowers but no new shoots (only 2 new shoots in 4 months). So I'm worried that something is not right. I think that I have to watering pretty ok and I'm using fertilizer once a week. But I know that the tree is not getting a huge amount of sun (being England) and that the soil is not good quality for bonsai. I can't find any other people with the same situation so I don't know what to do. I like the flowers, but I know that they can be a sign that the plant is stressed (for some flower varieties) and I'm concerned by the lack of new shoots.

Any ideas? Is this ok and I'm just worrying for no reason?

Thanks for any hints.
Chinese elms flower? I have a couple and they never flowered. Can you post a picture?
Chinese elms do flower, but the flowers are produced in the fall and are apparently inconspicuous (and not white). Do a google search if interested. I'm wondering if the tree in question is a fukien tea or serissa, which can both have white flowers and have leaves that are somewhat similar in size/shape to chinese elm. A photo of the tree and flowers would help.

coh

Member





Thank you. I'll be keeping my eyes open this autumn.
Sounds more like a Fukien Tea.
If you are not "Log in", and press the words "small white flowers" it will direct you to an advertisement. very wise.
Wow already great help. I did find it strange that the leaves of my tree didn't quite match up the picture of Chinese Elm found online. But the place where I bought it was adamant.
Now googling it, it seems that I have a Fukien Tea instead. Which is great since the current condition seems to match what they like (and also avoids me killing it by moving it outside too early).
So that explains the flowers, any ideas on why no new shoots?
Two pics for reference and confirmation.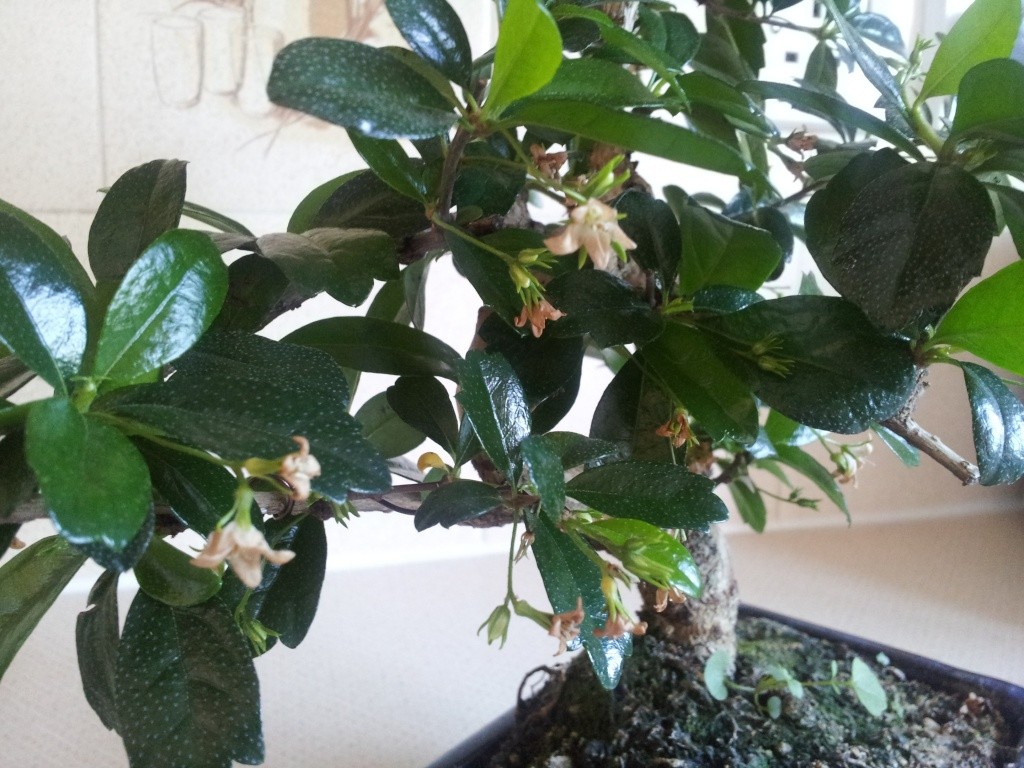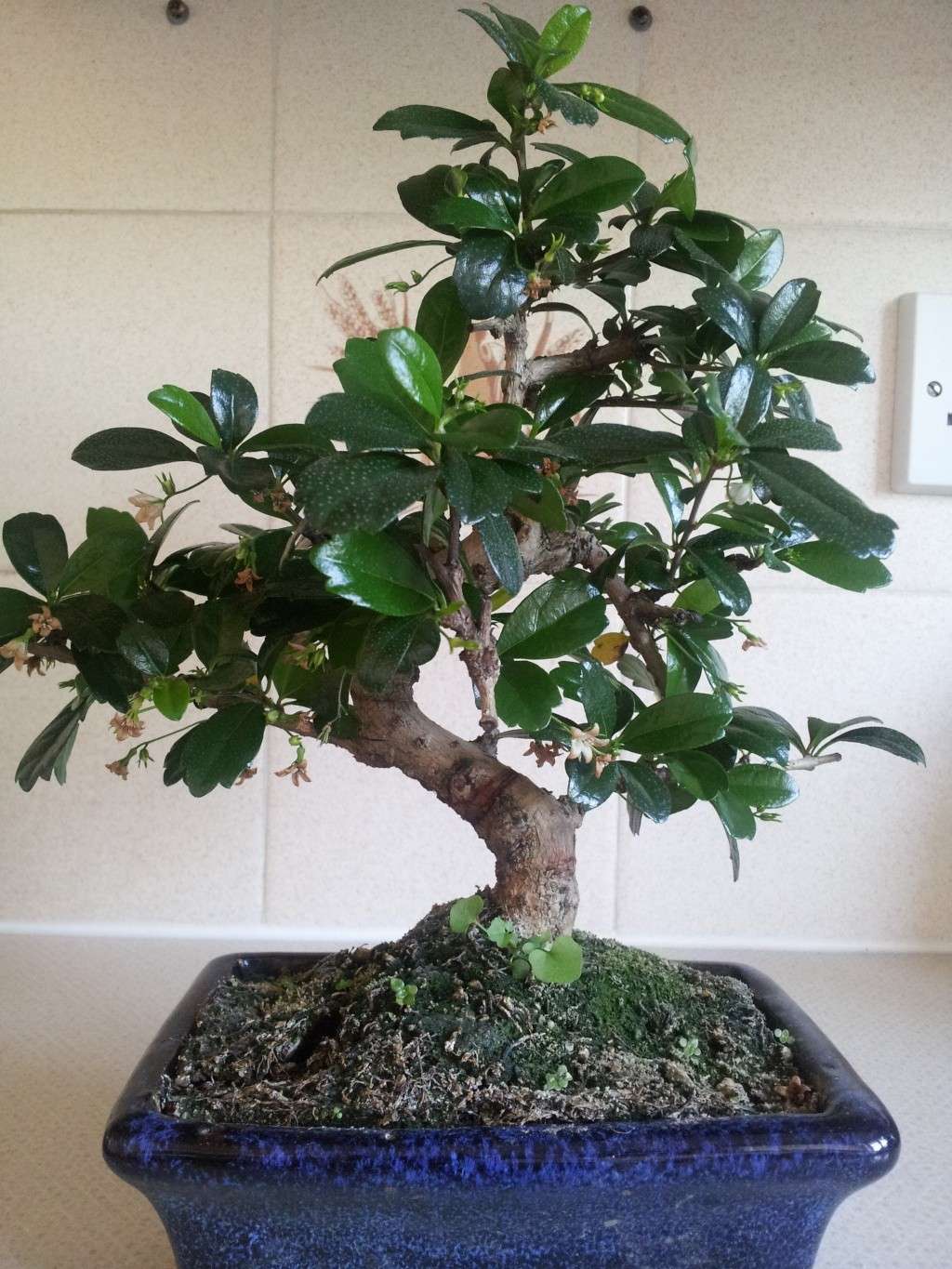 I've had one for 18 months, it lives permanently on my bathroom windowsill where it enjoys fairly constant temp, light and humidity, it is just beginning its annual growth cycle now and I am starting to remove new shoots which, if you want, root quite easily to make more trees. I am reluctant to put it outside, they have a reputation for not liking changes of environment.
I repotted mine as soon as I got it home, the original soil was really bad, any free draining mix will do, I used 50/50 peat compost and Supalite from Kaizen Bonsai. Feeding every week with a general purpose balanced liquid feed at normal dilution strength

Dave
It's not a Chinese elm - it's a Carmona/Fukien Tea...

Jerry Norbury

Member






---
Permissions in this forum:
You
cannot
reply to topics in this forum