I recently repotted my shohin Hinoki Cypress and my goal was for it to be raised about the rim of the pot and have the nebari showing, just like my shohin Cotoneaster (pictured below) but I ended up with a flimsy tree that couldn't stand up on its own because some of the rootball was exposed. I gave up due to lack of experience (this being one of my first repottings) and planted it with the whole rootball inside the dirt. My plan now is to repot next year in the way I wanted to this time. My question is how do I do this? How can the tree be secure with its rootball exposed?
<a href=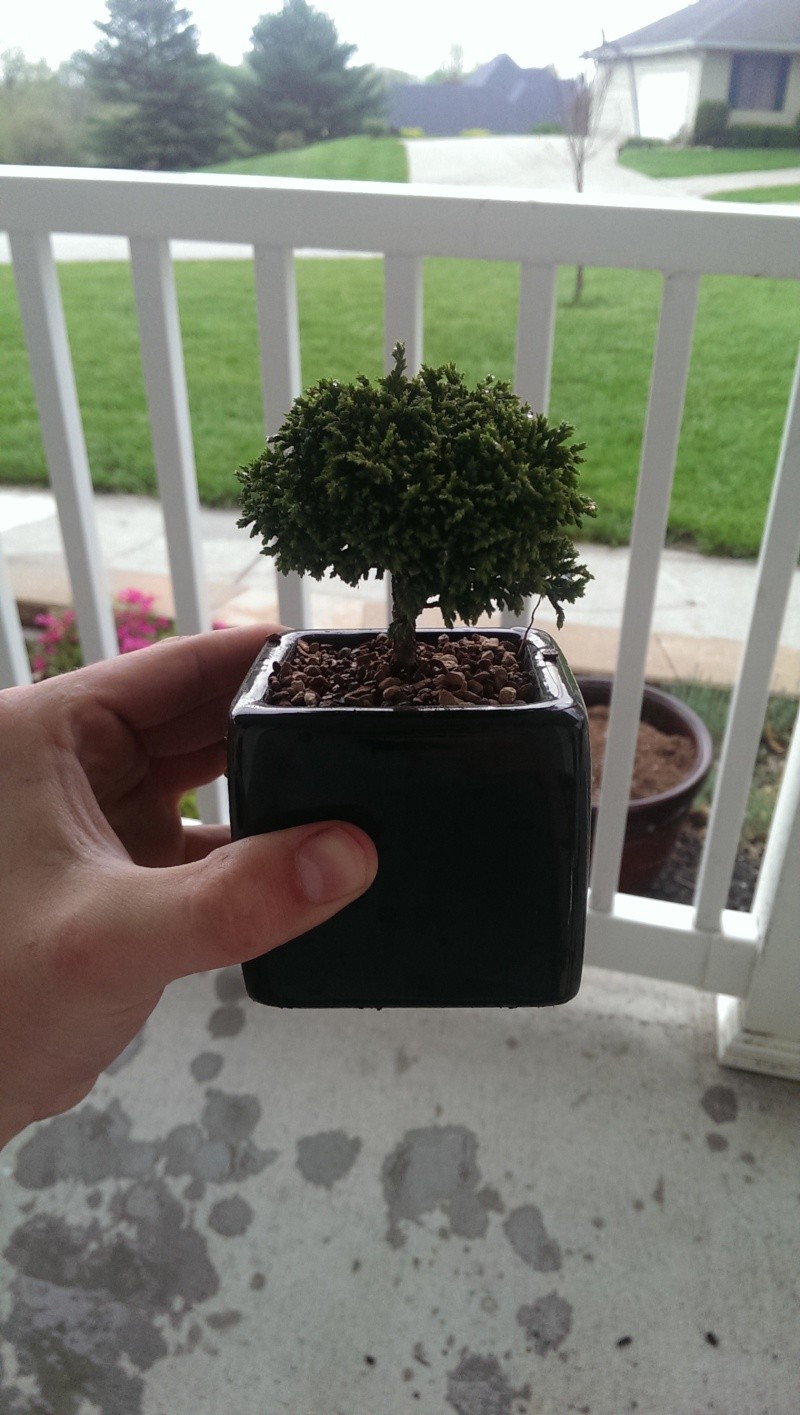 " />.
The freshly repotted Hinoki Cypress.
<a href=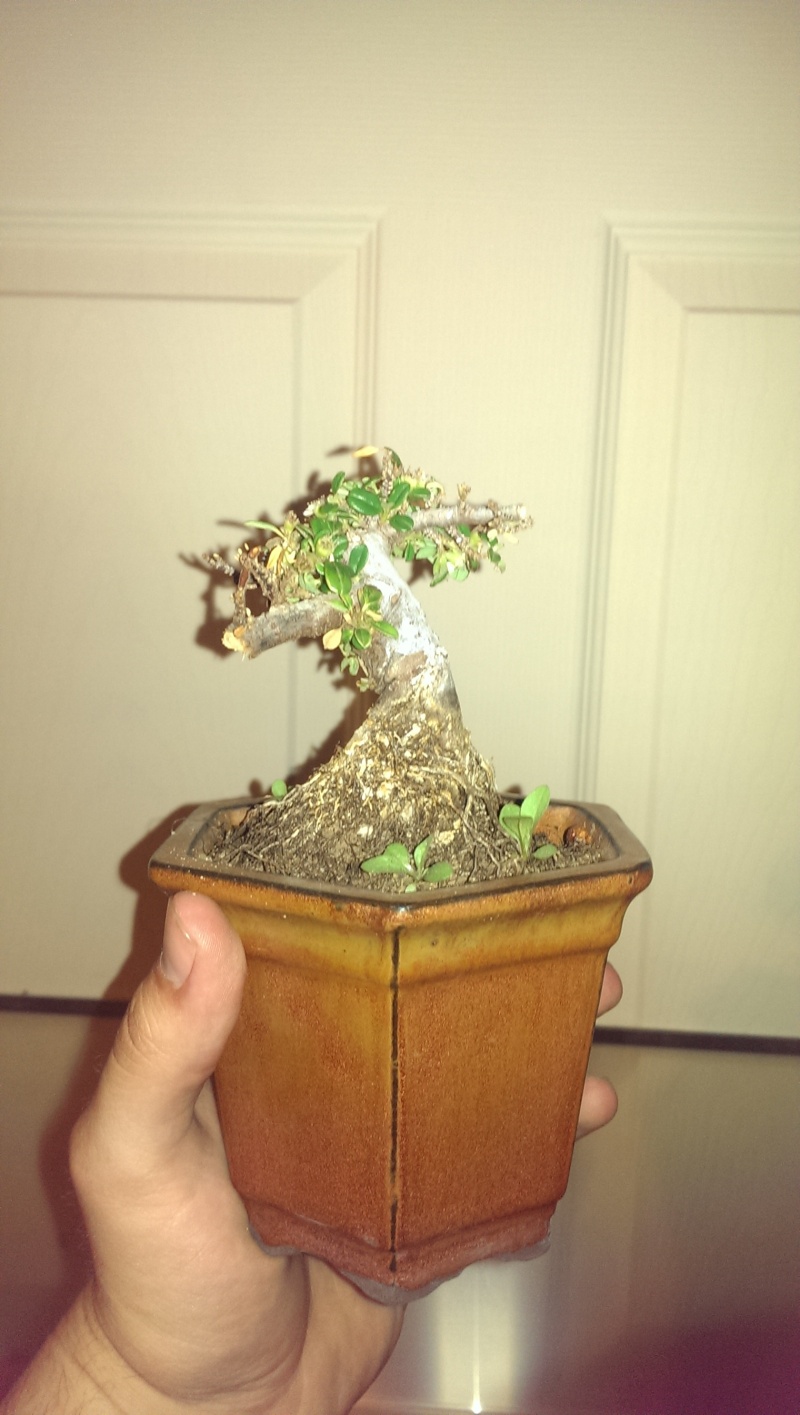 " />.
My Cotoneaster. My goal for the Cypress was for it to have roughly the same base as this shohin.

Dalton Duffett

Member





Hi Dalton

Your hinoki is very young, and have no neabari, it is something the tree grow with age, a neabari is not exposed roots, it is the lovest part of the trunk.
Your cotoneaster look nice on the photo, but if the nice fat nebari is made from young exposted roots, is it not time yet...bonsai take time....exposed roots style, is made from trees with old roots.

One of the ways to create a nebari is to keep the roots in the soil, this will give you a strong tree, the nebari will eventuly show after some years....there are more ways, but to pull at small young tree a little further out of the pot every time you repot is not the way...I once read this in a beginners book, maybe you did this too...find a another book, or search on neabari here on IBC, thats better.

Kind regards Yvonne
Thanks for the help! I'm learning ever day.

Dalton Duffett

Member






---
Permissions in this forum:
You
cannot
reply to topics in this forum