I  have this tree for 4 years now. Bought from a local nursery. It was one of these tree that forgotten in a plastic bucket for a couple of decades.
The photos below shows the up to date development.
The most amazing is that after 4 year there are signs of flowers!! The colour of flowers is expected to be white.
Unfortunately, I am still trying to identify the tree species.
Can anybody out there can identify my tree species?
many thanks in advance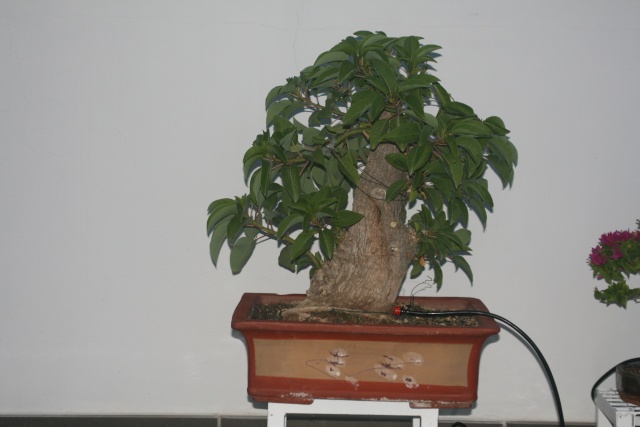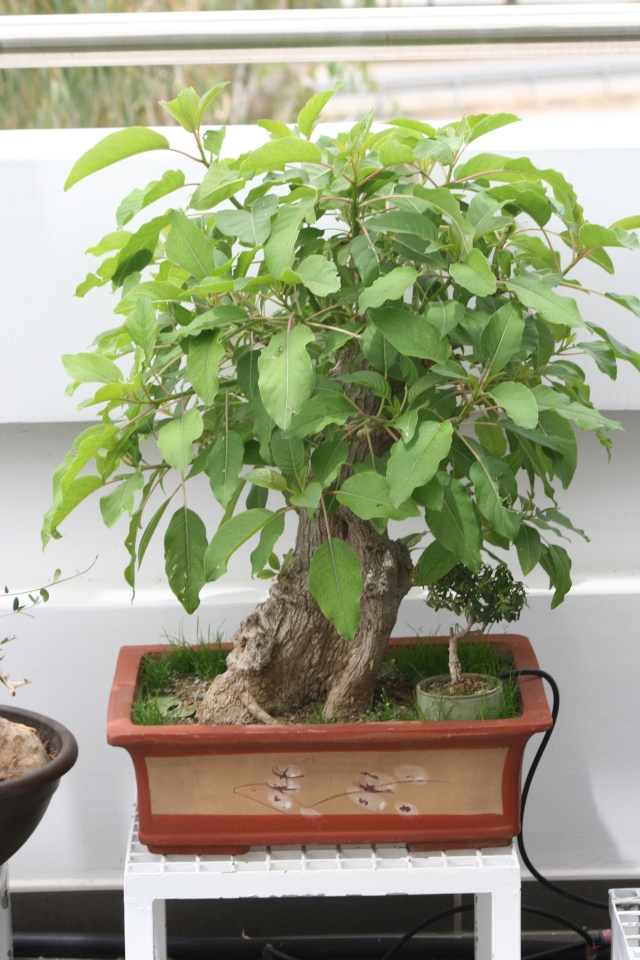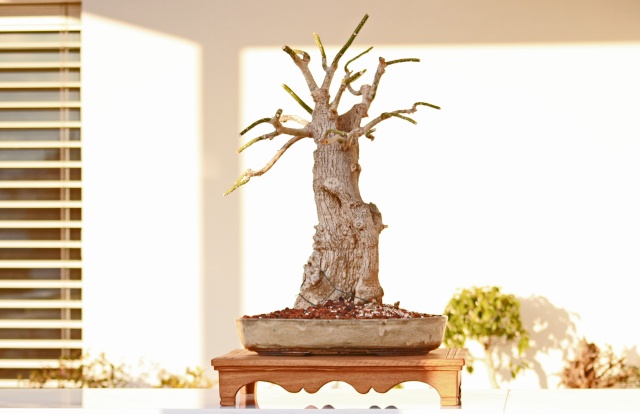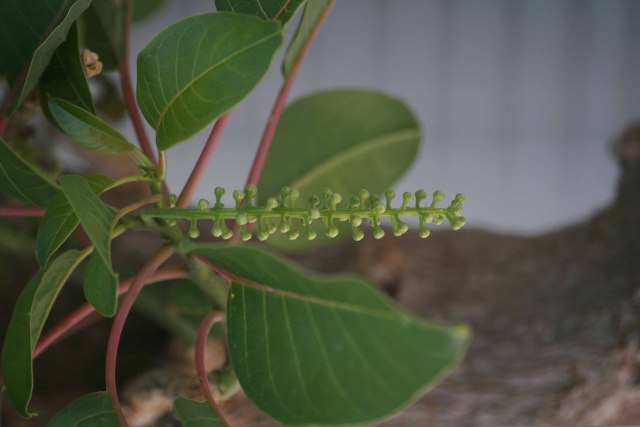 Last edited by Greg on Wed Apr 30, 2014 7:25 pm; edited 1 time in total
Hello Greg – what a nice tree!

Your first few photos made me think of some wild cherry – Prunus padus (the Bird Cherry) first came to mind. However your latter photos show that your tree has smooth leaf margins rather than toothed ones, and the petioles are too long for Prunus. I am pretty certain that your tree is Phytolacca dioica, common name Ombu. It is native to southern South America but is known to have naturalized in Cyprus and other Mediterranean islands. This is a very interesting tree. It is best thought of as a hugely overgrown herbaceous plant (as all other members of the genus are.) The "wood" that it produces is very soft.

I have seen several used to great effect as bonsai. They are fast growing and bud back easily. They are best used in large to very large sizes as the leaves do not reduce much and the petioles and internodes will always be long. It will always be a somewhat course tree, but in flower and in fruit they can be stunning. They are native to dry climates, even deep deserts, so keep it in a very well drained planting medium.

Thank you for sharing it with us. We would love to watch its progress!
David B.

many thanks David!
You made me a very happy man.
You're absolutely right, checked with google and I am certain that my tree is an Ombu as you said.

Very strange actually, a native tree of Argentina found to the island of Cyprus, 13000 km away!
I am not sure that this tree is naturilized in Cyprus. Just saw this tree only in the nursery I bought mine.

Many thanks for the cultivation tips as well!!


I will keep you update.


---
Permissions in this forum:
You
cannot
reply to topics in this forum