I am start this little project a few years ago and this is how it looks today.
The pines are mugo's and one top of the rock stands a little spruce.
I want to replace the Sedum for what's more in proportion bud I am not sure yet.
Not top quality bonsai bud I have a lot of fun to work on it.
Greeting,
Cees.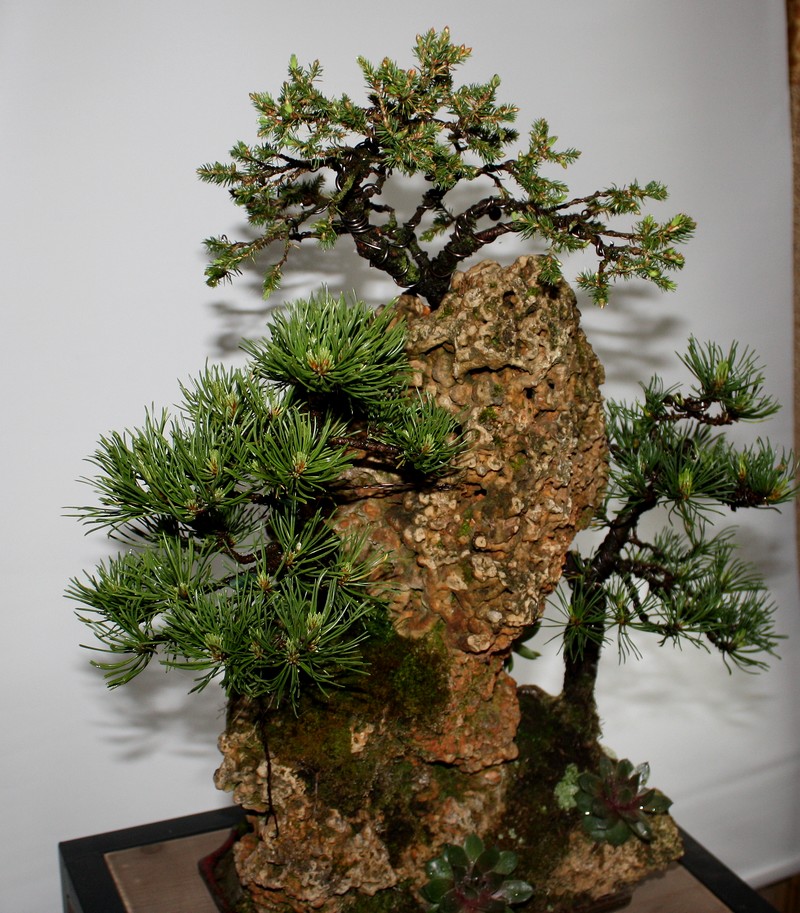 Cees

Member





Very nice

Top quality bonsai ? As John Naka said - "Bonsai is not the result: that comes after. Your enjoyment is what is important"
Thanks, and who am I to question John Naka  

 .
Greetings,
Cees.

Cees

Member





I like the silhouette of it and the trees look very healthy! ... was the initial rock taken as is or did you have to drill cavities in for the soil?

daudelus

Member





I made some holes for the roots, other roots are on the outside covert with moss.
Sorry for the late answer.

Greetings,
Cees.


Cees

Member





Hi Cees.
Very nice composition. how tall is it?

robert nocher

Member





All together its 53 cm tall.
The needles off the pines are 2.5 to 3 cm long now, I hope I can still reduce the that in the coming years.

Greetings,
Cees.

Cees

Member





Thanks for the pictures. Do you have any pictures of the size of the holes in the rocks.
I'm curious as to how much soiil is needed for each tree.
Joedes
THis kind of rock is very porous, full of cracks and holes.
The roots will grow inside the rock and I don't think I will ever be able to remove them.
For the tree on the left I made a hole and use akadama and keto to fix the tree.
For the tree on the right I left a space between the big rock and the small rock just enough for the roots.
For the tree on the top, there was a hole on the backside.
Maybe the picture helps.
Greetings,
Cees.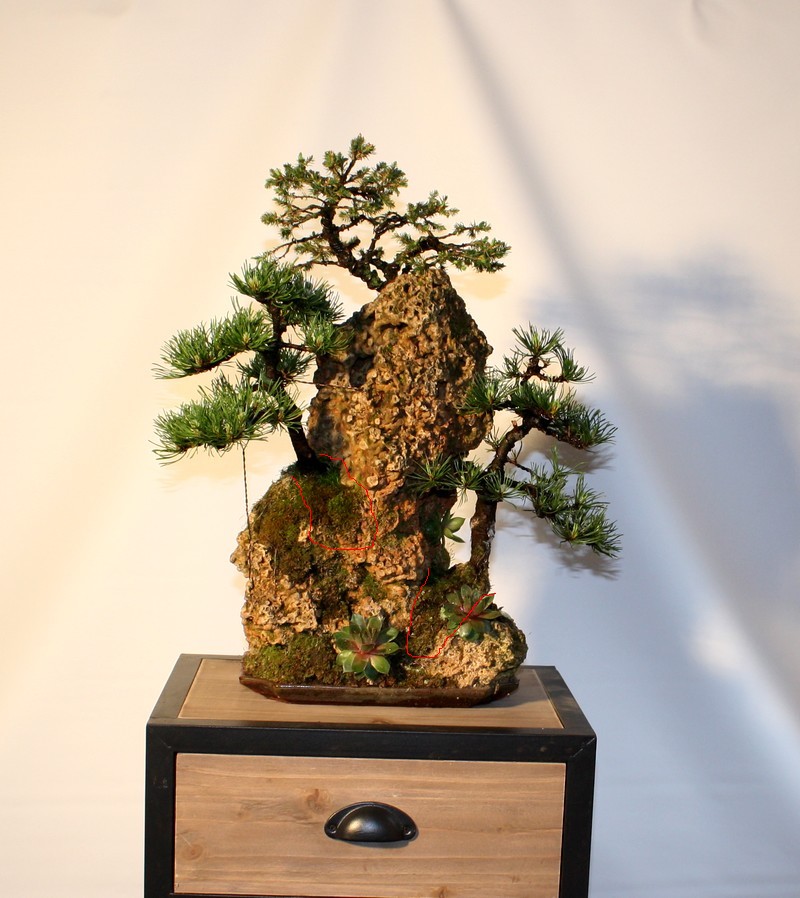 Cees

Member






---
Permissions in this forum:
You
cannot
reply to topics in this forum