This Scots Pine is one of my first bonsai. I found this tree about 1997 and it was very poor material with a long thin trunk, no movement and a horrible nebari. I still dont know why I collected this tree.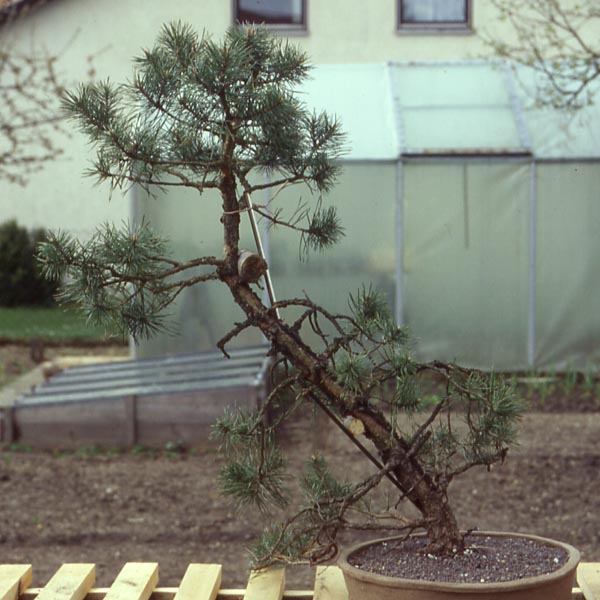 The first pic is from 1997, when I startet to bend the trunk with two Iron poles. The only interessing thing is the quite rough bark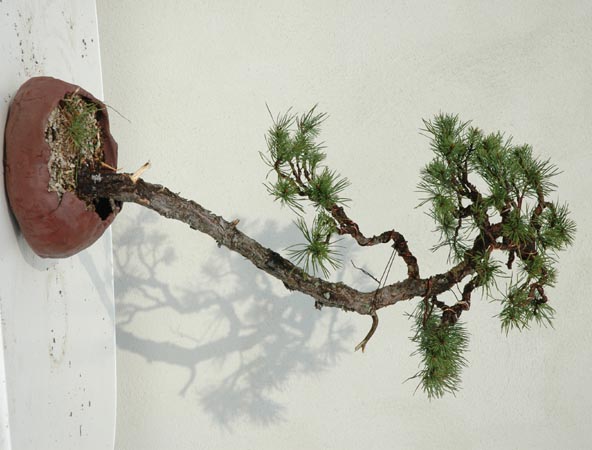 A few years later the tree starts to look at least as a Bonsai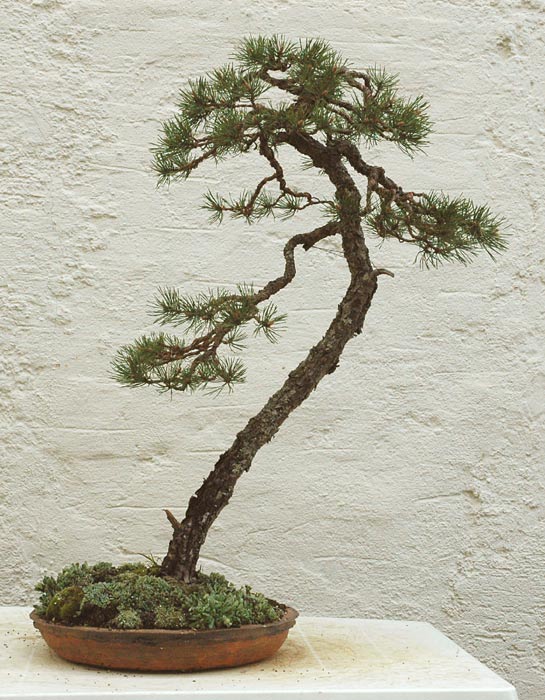 This pic is from 2010 with a more refined crown now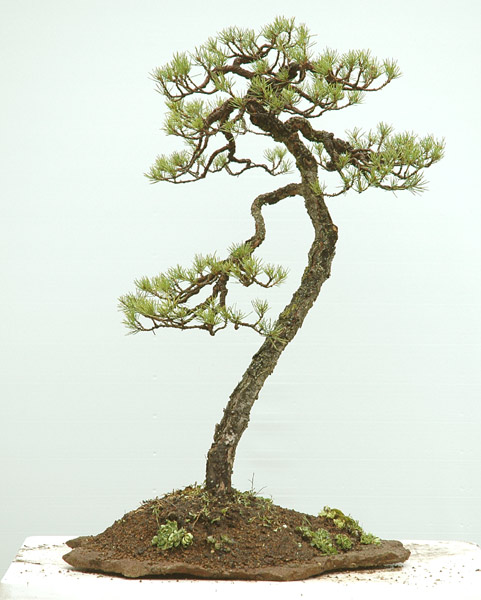 repotted on a stone slab made of concrete
2013. In my opinion the crown was to heavy for the thin trunk, so i cut the right branch off
Best regards,
Marco
I love this. I'd have made the same change.
_________________
"Espouse elucidation"
_____________________________________
my website

fiona

Member





Really awesome tree! Thanks for sharing.

appalachianOwl

Member





Good work! Since this is a discussion forum..could the tree be aesthetically improved by bending the back branch over to the other side?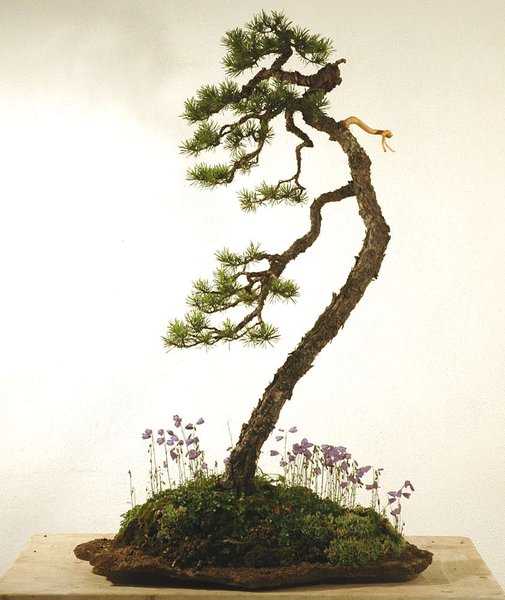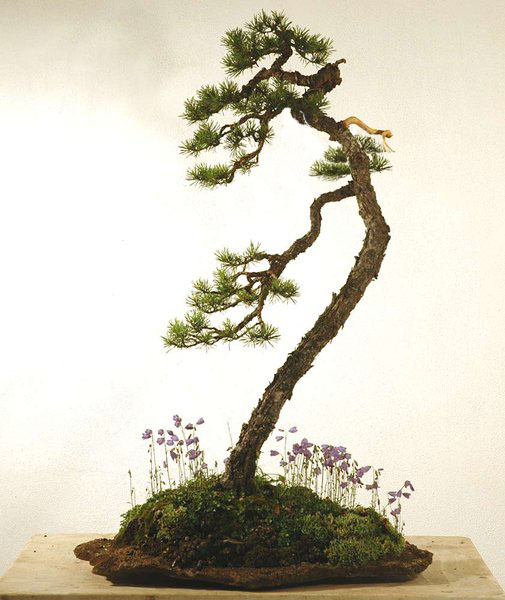 Another way would have been to only leave one back-branch in the very top, eliminate the lower back-branch and bringing the now goner over to cross the trunk:
Now, the tree is nice as it is, Marco. Just throwing in some food for thought. Getting too quiet around here.. 

Best,
Dorothy

dorothy7774

Member





thanks iuppppppppppppppppppp
Dorothy,
thanks for your brilliant ideas. I will have a look if they are realizable. Sometimes it is good to get an open-minded input from the outside, especially when you have a tree for such a long time with the danger to get yourself a bit narrow-minded.

Regards,
Marco
Hi Marco
I like your tree very much as it is, but for more options, and playing.....it does look to me as the apex is turning to the backside, away from the viewer, maybe the backside of the tree is a better front...let us see a Photo  

Kind regards Yvonne
Yvonne,
here is the tree turned 45° clockwise. You can see the top coming towards the viewer.
The rough bark seems to be genetically fixed. Only after about three years the young branches are getting rough.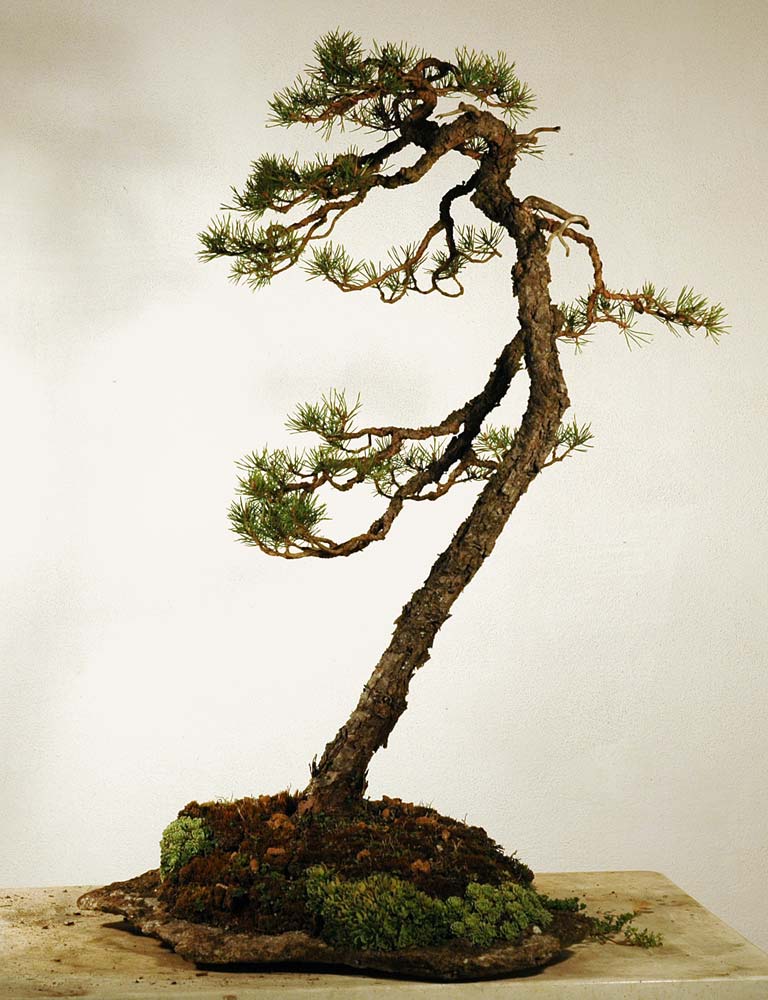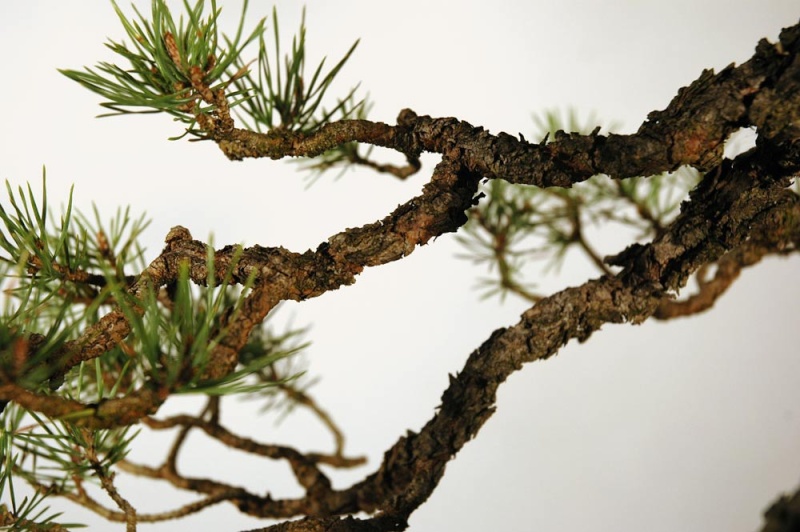 Regards,
Marco
Hi Marco
I see  

 ...I like the tree very much as it is on the last photo, it is a good front.
Kind regards Yvonne
Very emotive tree. I love the wild flowers too. I am amazed at the bark - wow!


Todd Ellis

Member






---
Permissions in this forum:
You
cannot
reply to topics in this forum