Hey everyone. This is my first attempt at a forest planting. I don't think it came out to bad, keep in mind that it will be allowed to grow taller this year (which will also balance out trunk thickness to height). Comments welcome. The pot is one that I made for a project.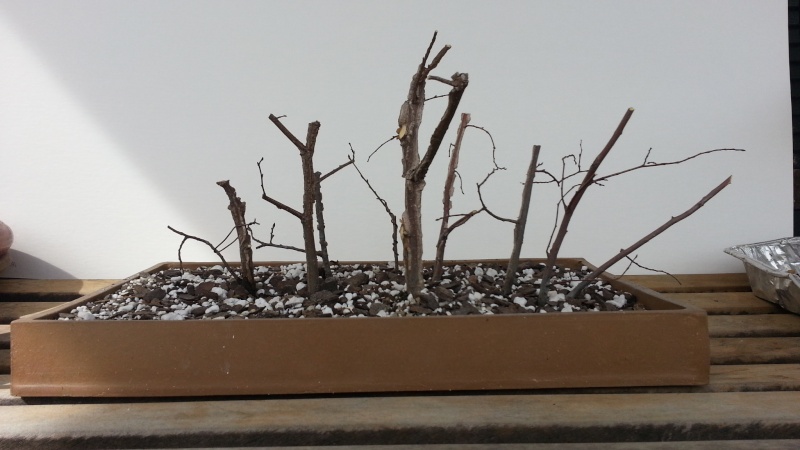 Jake16

Member





Hi Jake

I think you have started your forrest up nicely...it will give you a lot of fun to create the trees, growing together like this....ulmus is nice, and it does look like Ulmus minor to me.

kind regards Yvonne
I believe you've got a nice setup for training this set of trees into a forest! Try do develop some ramification over the next few seasons : ) best of luck

kirk@localbonsai.com

Member





I see you have done the perspective part well, higher trees are in front.
I did several alsmost the same as yours...except that I just stuck cuttings in the pot...but it looks they are coming up now. I plan to do mine mame.
How big is your forest? It will be loads of fun.

Neli

Member





Thanks everyone. The pot is about 15 inches across.

Jake16

Member





Roughly shohin size...when finished...Try and stick in what ever you chop from the tree...it will make a very bushy forest...He he he


Neli

Member





---
Permissions in this forum:
You
cannot
reply to topics in this forum