I am currently working on this Scots Pine.
My question is when styling a cascade/ semi cascade do the branches bend towards the viewer? or away to the side??e bend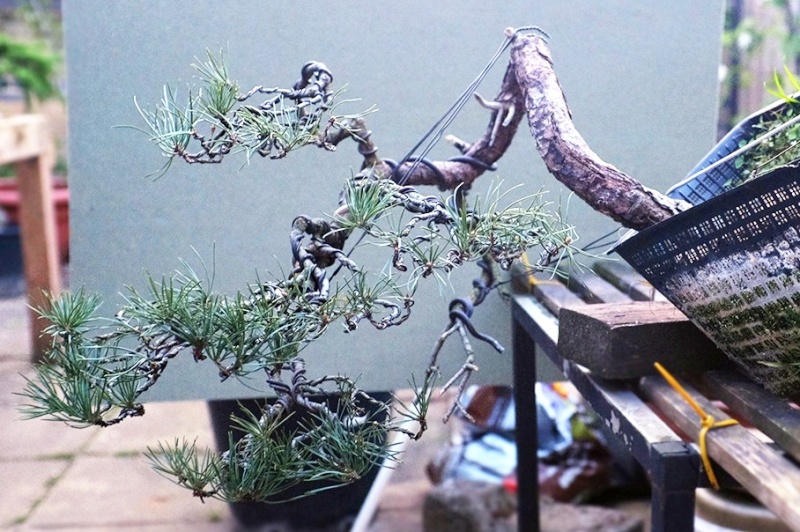 In my case I have bend the branch/ branches towards the viewer, is this correct??
regards
i generally have them go in the same overall direction as the trunk. When the trunk goes to the side they will go to the side on the average. Some will come to the front, some more directly to the side, and some towards the back. If I have 3 branches at the same basic level, the back one tends to be highest and the front one the lowest. The idea is that the tops of the branches are exposed a bit so you have the impression that you are look down at the tree from above. Not the only way, and perhaps not the correct way to arrange the branches, but it is what I think looks fairly good.
---
Permissions in this forum:
You
cannot
reply to topics in this forum