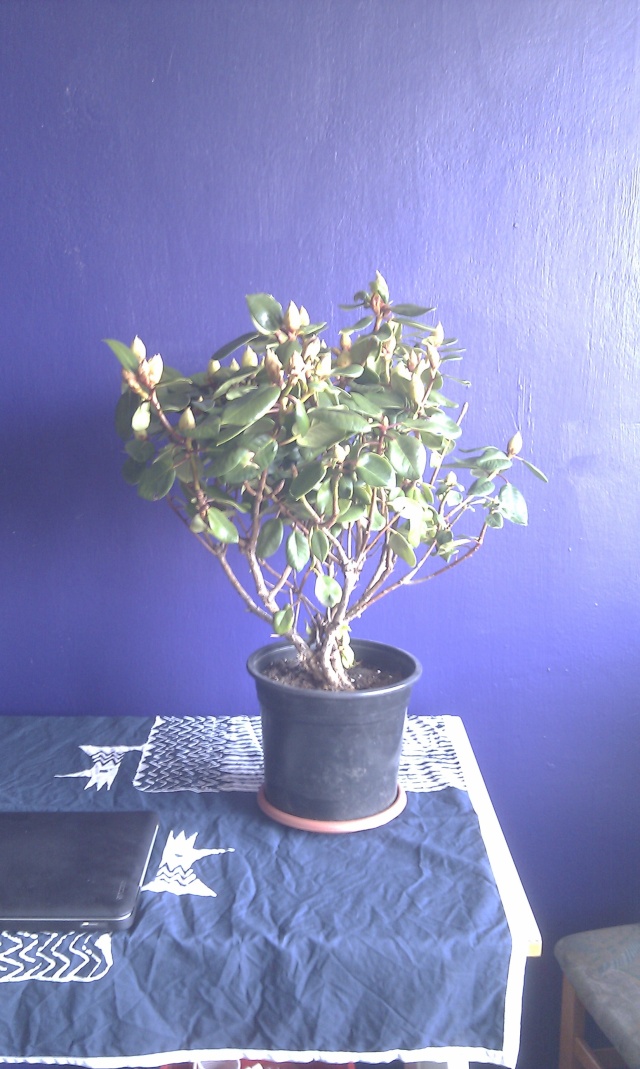 Normally I think nobody uses Rhododendrons and most prefer Azaleas for their leaf and flower size. Last year however I was desperate for any kind of material so I purchased this Rhododendron just to experiment. It also had a good size base compared to all the other "sticks" that are typical for nursery Rhodes/Azalea.
It drank like a marathon runner and looked very healthy so I decided to re-pot it and cut it back hard; I read this family doesn't mind hard cut backs.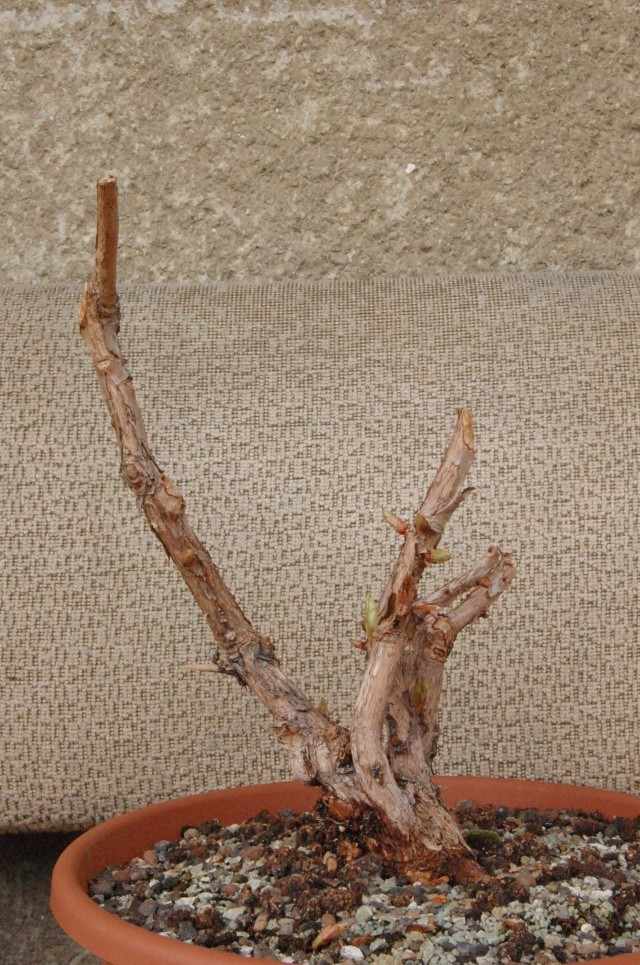 Then I just let grow freely until-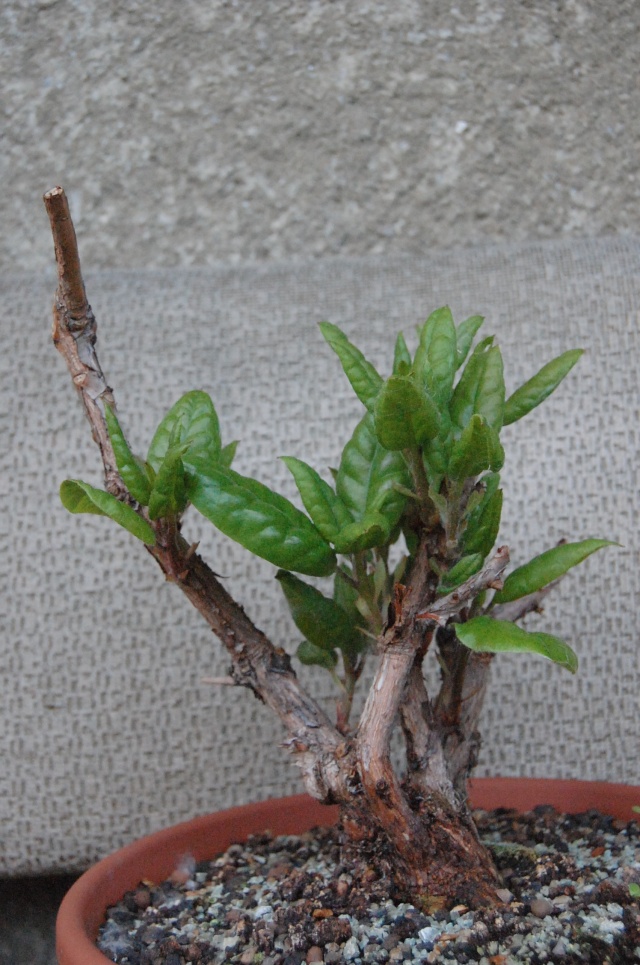 - two weeks ago when I fully wired it for the first time.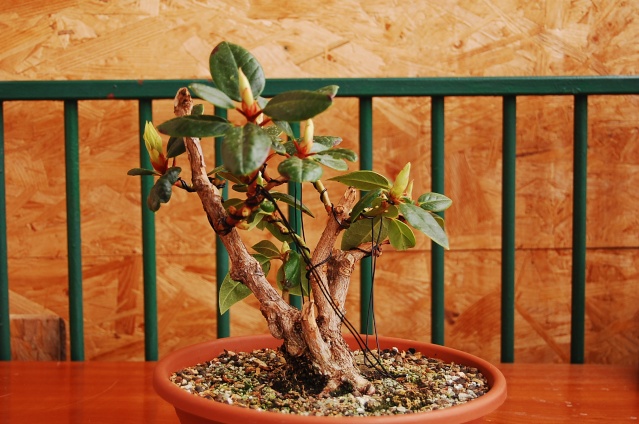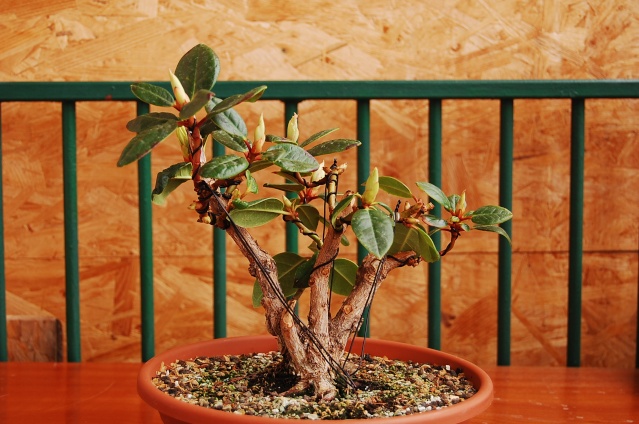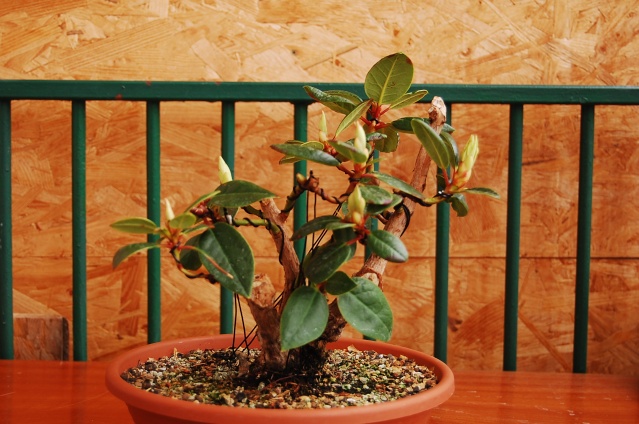 I am expecting it to flower anytime soon, but the extending buds may just be new branches. Any comments and advice would be appreciated as I don't really know the specifics of this family or their typical behavior.
Thanks

Thomas Urban

Member





Nice basic shape. Don't know why you wired, though. That wire is too small do do anything for those heavy branches.
_________________
Jim Lewis - lewisjk@windstream.net - Western NC - People, when Columbus discovered this country, it was plumb full of nuts and berries. And I'm right here to tell you the berries are just about all gone. Uncle Dave Macon, old-time country musician

JimLewis

Member





I only wanted to gently move the branches/twigs that weren't woody just yet. The wood is impossible to move. This was interesting to wire as well because even though the non-woody parts were pretty stiff, they are also very fragile. As of today those buds opened and I'll let them grow all summer to allow the plant to strengthen up.



Thomas Urban

Member






---
Permissions in this forum:
You
cannot
reply to topics in this forum