I found this Lilac 4 years ago at a tree farm. At the time it had 2 main branches on it when I brought it home. The second branch was under the current branch on the tree. When I removed it from the car it had been torn when it was loaded into the car. I went ahead and finished ripping it off the tree by hand. It was allowed to grow and the next year I wired the only branch left as shown on the tree. It was left alone for a couple of years. It did sprout other limbs and they were all removed this year. This lilac has very small leaves maybe around 1 1/2" and very small flowers for a lilac. It was wired last year and potted this spring. I hope you like it. Comments are welcome.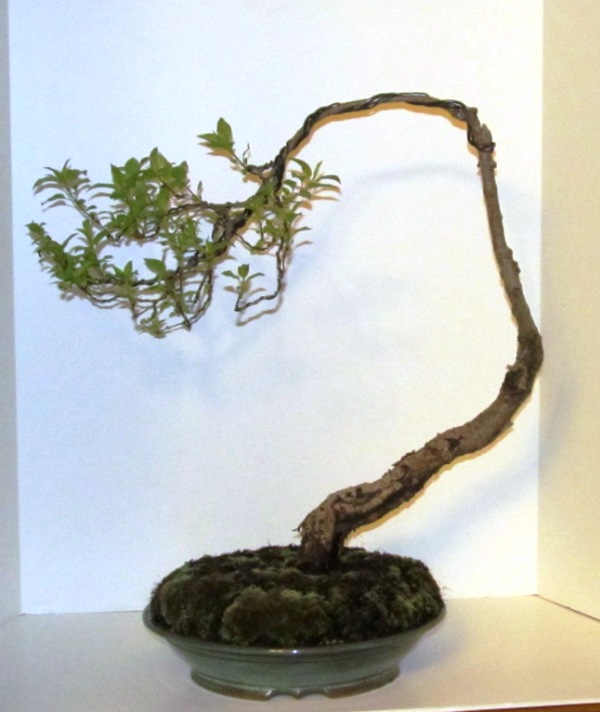 Mike

Lost2301

Member





Good start. I say "start" because if it were mine, I'd try to make the upper bend narrower -- much like this Celtis I used to have: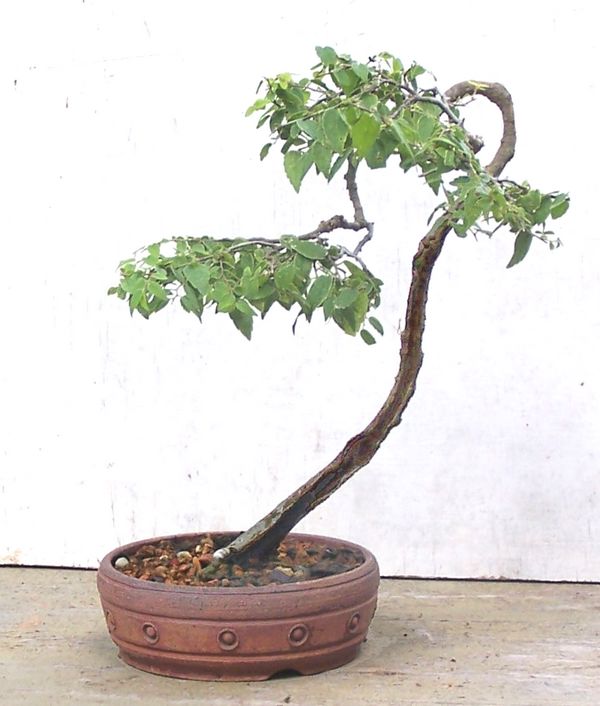 _________________
Jim Lewis - lewisjk@windstream.net - Western NC - People, when Columbus discovered this country, it was plumb full of nuts and berries. And I'm right here to tell you the berries are just about all gone. Uncle Dave Macon, old-time country musician

JimLewis

Member





Yup. Me too.

Nice work so far, Lost (insert your real name here).

_________________
"Espouse elucidation"
_____________________________________

my website

fiona

Member





Great potential. I agree with Jim -- some creative bending will turn this in a dynamite tree.

DougB

Member





Thank you for the replies. I am not sure I can make that type of bend on this tree. There is a weak spot on the outside of the trunk just after where the wire starts. The trunk had a small spit right there and I would say abut 15% of the trunk width split off and died. It was probably around 1" long. I cut that off the tree and so there is a little dead section right in that area. I could see doing what your all suggesting and bringing it in more.

Mike



Lost2301

Member






Russell Coker

Member





Here is an updated photo of the tree in June. I am hoping it will bloom next year. A squirrel was doing some design work on the trunk, it now has deadwood on the trunk above the soil. Its filling in nicely, I cut the terminal leaders off back in August which is why I am hoping it will bloom next spring.
Mike

Lost2301

Member





Bend it here -- and sharply. Don't need to do it all at once.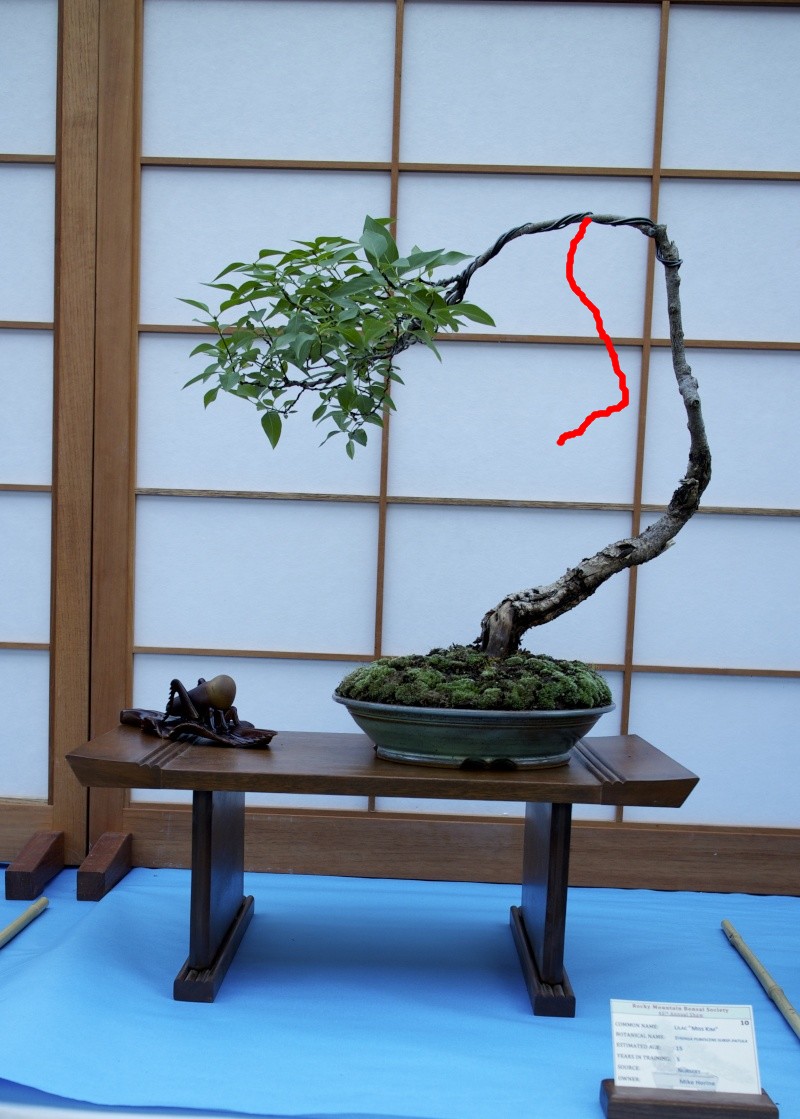 _________________
Jim Lewis - lewisjk@windstream.net - Western NC - People, when Columbus discovered this country, it was plumb full of nuts and berries. And I'm right here to tell you the berries are just about all gone. Uncle Dave Macon, old-time country musician

JimLewis

Member





---
Permissions in this forum:
You
cannot
reply to topics in this forum