The
4th US National Bonsai Exhibition
will be held on September 13-14, 2014 in Rochester, New York. A new larger venue (over 35,000 square feet) has been selected to display the selected fine bonsai in the space necessary to highlight their beauty along with the largest bonsai sales area in the country.
Only the finest bonsai in the United States will be displayed for the world to appreciate at the exhibition and also in the forthcoming Commemorative Album.
Today I began sending acceptance letters to the many people who sent photos of their beautiful bonsai for the selection process. There is still time to send photos to have your trees included in the
4th US National Bonsai Exhibition.
Simply send me a good current photo of your best bonsai. The photos do not need to be professional, only good enough to clearly see the tree. Please send the photos to me at:
WNV@internationalbonsai.com
Judges for the exhibition are Hiroyoshi Yamaji from Japan, Peter Warren from England and David Easterbrook from Canada. Mr. Yamaji and Mr. Warren will be presenting lecture/demonstrations in addition to Sean Smith (suiseki), Jerome Cushman (ikebana) and Alice Chen (Chinese brush painting.)
Daily admission is only $15, while a weekend pass is $20 until September 1st, which includes all programs and entrance to sales area featuring both beginner to masterpiece bonsai, containers, tables, supplies and more. That's in addition to seeing over 200 of the finest bonsai masterpieces too.
A large color flyer with additional information can be downloaded in our web site at:
http://www.internationalbonsai.com/store/1708315/uploaded/national_exhibition/index.html
Flyer download is at the bottom of the page. If you would like to distribute the attractive flyers which open to a great poster, please let me know how many you would like.
Additionally, if you would like to support the growth, appreciation and improvement of the art, please consider a contribution to this worthwhile event and be a part of creating the history of bonsai in the United States.
I look forward to welcoming you to Rochester in September. The weather should be beautiful and not be snowy then. Although I've read (but happily not experienced) snow every month of the year in Rochester…
Bill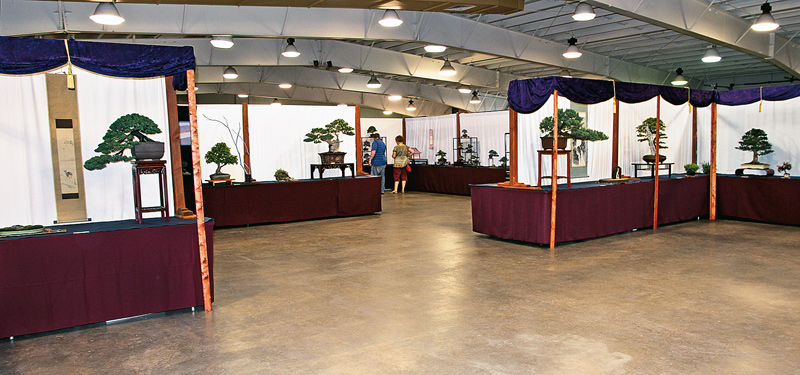 William N. Valavanis

Member






---
Permissions in this forum:
You
cannot
reply to topics in this forum