yesterday i repoted this tree after 5 years in a fiber glass conteneur, in a very old tokoname pot created in 1960 by Yoshimura Shuuhou  father
The trees in 2010 before approach grafting of some branches, a good technic with this species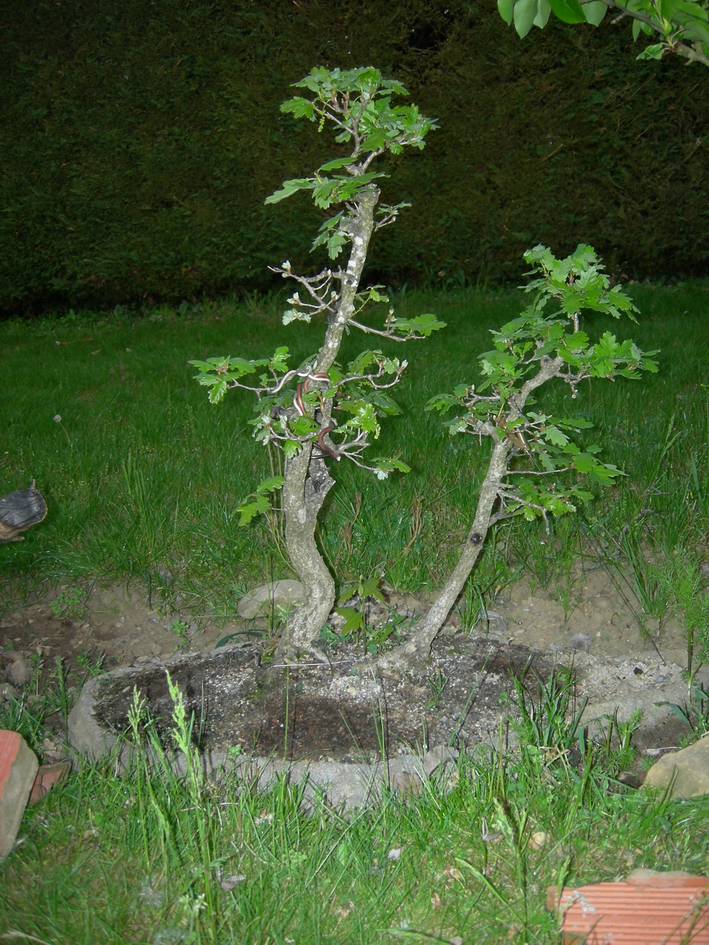 " />
Before repoting :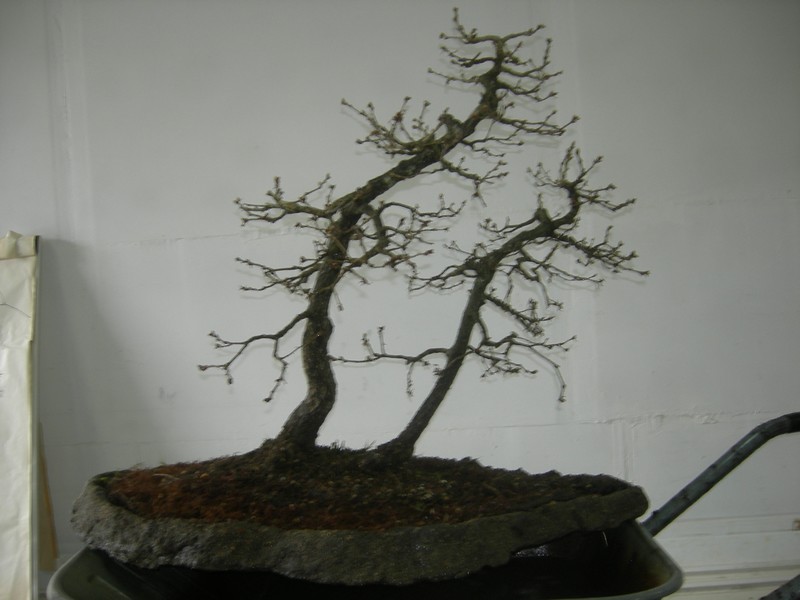 " />
Détails of the pot, paint seems  brush touches ,the walls are very thin, 1, 2 mm.
" />
After repotting, a lot of job in the future to create the terminal ramifications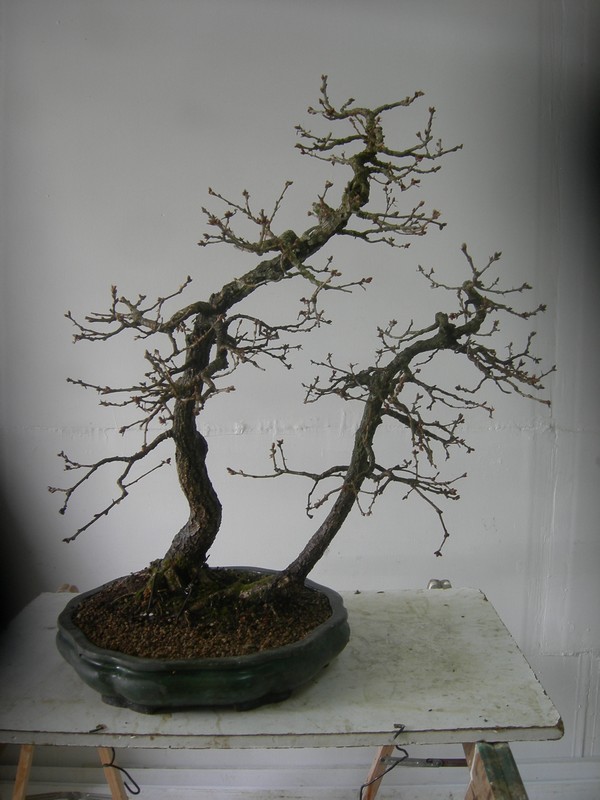 " />

abcd

Member





Nice tree and pot combination I think  


Todd Ellis

Member





Wow! I really like the movement and how aptly named. I can really see a father, arms waving as he scolds the son who seems to recoil in anticipation of the expected biff upside the head. Very well done! I could look at this all day, thanks! Rick

RKatzin

Member





Hi can you please tell me how the tree react to the repotting? and what special care you had with it, and the type of soil mix?

Regards.

Rui Marques

Member





Nice movement and loads of potential in becoming a great bonsai. I think at this stage you need to focus on finer branch ramification, and building the apex of the main tree.

As for the front, I think you'll get a better front if you rotate the pot around 10 degrees clockwise. This will close the gap between the father and son and make it more inviting (at the same time keeping the two trunks viewable as separate trees); right now it seems like both father and son had a fight with each other (although both have unconditional love for each other, and so they move in the same direction).


juniper07

Member





thank you for your comments, the trees after wiring and restiling this week end, , about the front face, i turn the pot on the left , because the trees were on the same line, now, the son is the first , then the father.
i cuted some branches in the bottom of the trunk to get closer to the bunjin style
Soil : akadama/pomice 50/50 , small size
Sorry, but why i can't post photographies ?

abcd

Member






---
Permissions in this forum:
You
cannot
reply to topics in this forum