I decided to try defoliating a couple of three .
For the bougy, I did not get a good flower crop (actually no flowers) so I removed all leaves and will see what happens.
I used to wire bougy branches now rely on clip and grow.
This is a purple bract variety. The orange colored hole is the result of a recent treatment with Elmers wood hardener. I will color the wood after the hardener has had several weeks to dry.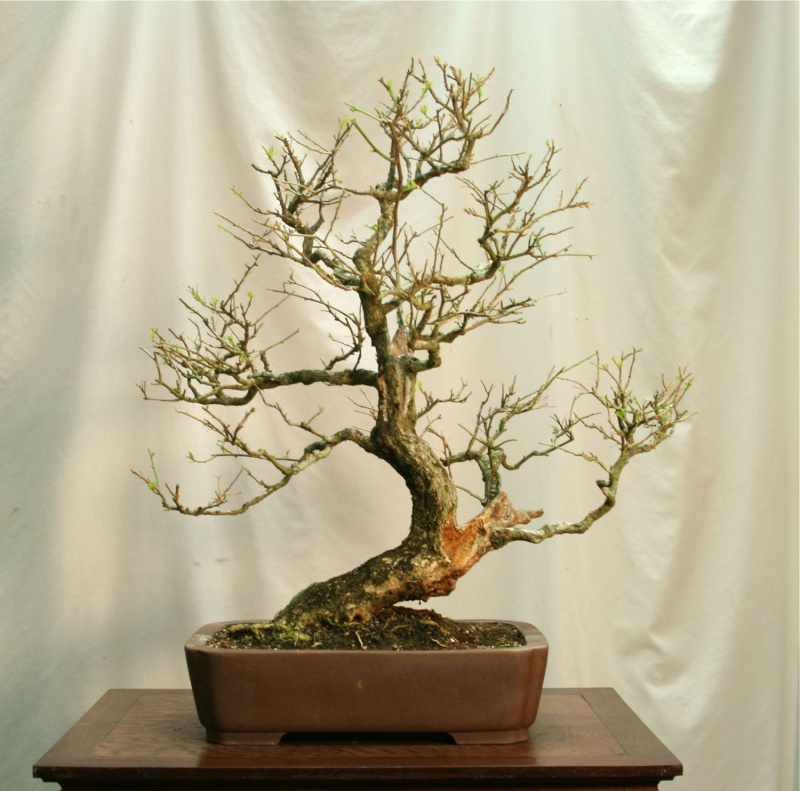 The next tree is a large Willow Leaf Ficus that can't seem to shake some fungus on the left hand apex. So defoliation followed by fungicide hopefully will help it out. I will keep my eyes open for one of those cool glaze Taiwanese ficus pots on my upcoming trip to Taiwan. The current pot is 23 inches across but only a couple deep. I feel it needs a deeper pot.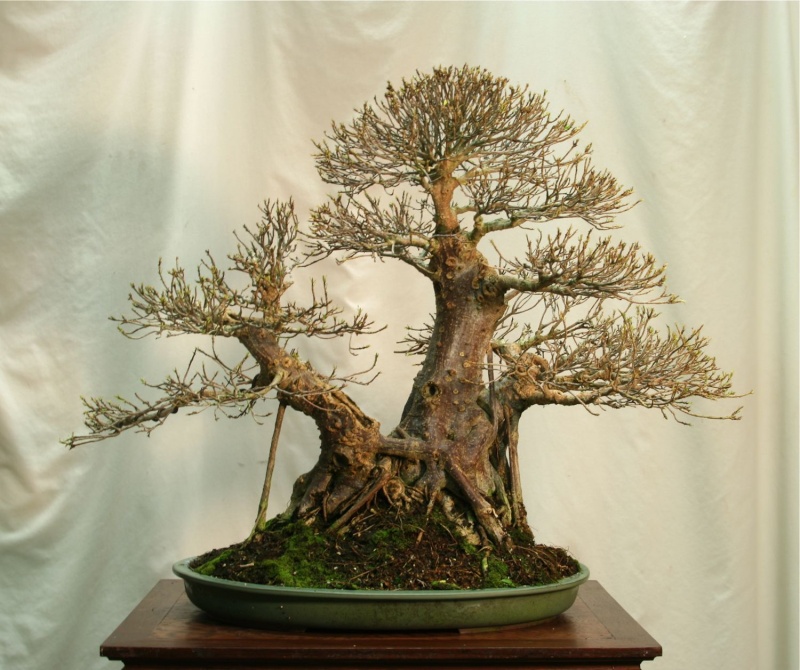 Rob Kempinski

Member





Try Koicide fungicide (copper) plus it will give you a cool blue glaze on the pot.... Have fun in Taiwan!

ciao....Leonardo
"Elmer's" wood hardener? Is that about the same as the Minwax stuff?
_________________
Jim Lewis - lewisjk@windstream.net - Western NC - People, when Columbus discovered this country, it was plumb full of nuts and berries. And I'm right here to tell you the berries are just about all gone. Uncle Dave Macon, old-time country musician

JimLewis

Member





I purchased this in Canada, since I could not find Minwax in my local hardware stores. It looked to me like diluted Elmers glue and seemed only to leave a protective skin, it did not soak in. It did not work well.
Elroy
JimLewis wrote:"Elmer's" wood hardener? Is that about the same as the Minwax stuff?
Hi Rob: have a blast @Asia-Pacif. convention. What about Ron Lang "Seafoam Green" or "Frog" about 4-5" deep by about 28" long for Ficus Salicar.? I would emphasize twin trunk aspect of tree by eliminating left aerial(sort of looks like chopstick) as well as one between 2 trunks(which as sexual conotation to me) Just my opinion-don't get insulted. Tree has similar design to I.C.Su twin microcarpa(in blue-green rectangle) Dustin

---
Permissions in this forum:
You
cannot
reply to topics in this forum