I have had this white pine since 1987 when I acquired it with some others from the widow of a bonsai dabbler.Since then other than keep it alive I have done little to this or many of my other trees re styling. Been too busy working and neglected them,that's my excuse, either that or I was possibly practising the Zen method of just looking at it for 25 years before actually touching it. I am now semi retired and  I mean to give them my full attention, any suggestions with this one would be welcomed.

Michael Cooper

Member





Hi Michael.
Seems to be a dry spell season here in design illustrations and guide.
The tree below is almost the same character as yours and straight forward in design that can easily be followed, maybe it will help a bit. Not mine though, got the image from a friends post.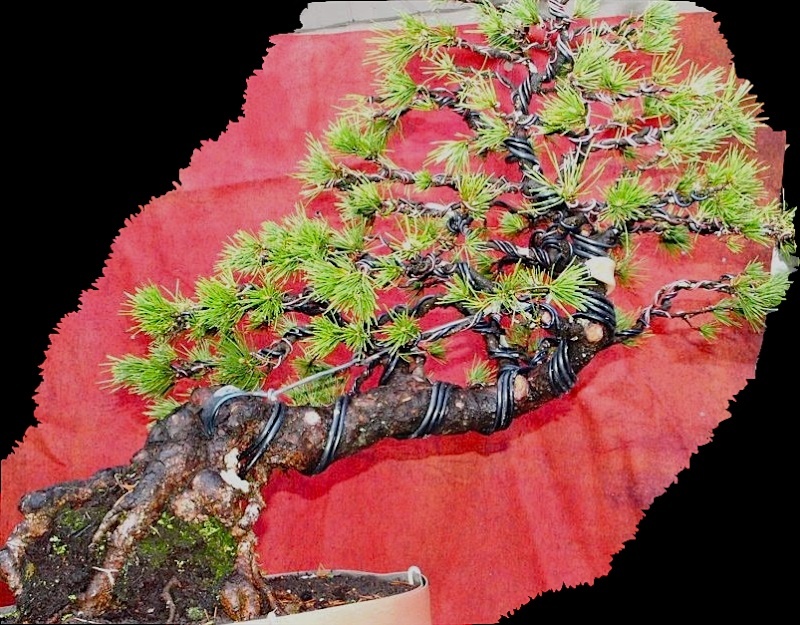 regards,
jun  

Dear michael,
greetings.
my 2 cents.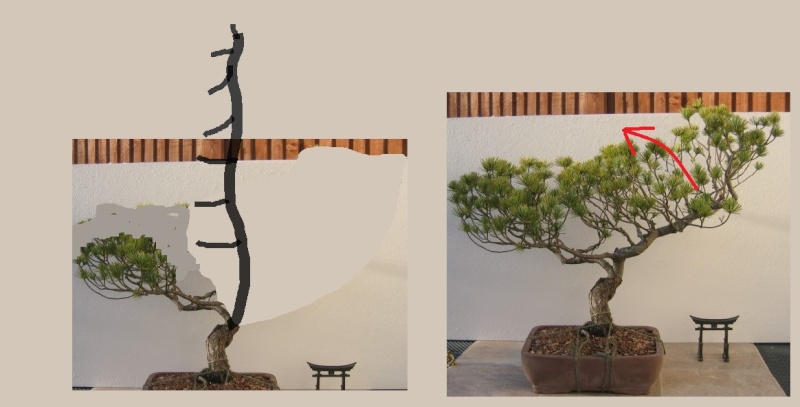 if you could bend the trunk in the direction shown, it would be great!
the lower left branch to be reduced to match/balance the higher branches.
new branches to the right of the vertical trunk to be grown.
good luck 


rolex dragon

Member





Dear Rolex Dragon
Thanks for you idea for my tree.Since then I have taken the bull by the horns and totally wired the tree and tried to create pads of foliage at different levels see
http://ibonsaiclub.forumotion.com/t15317-white-pine-my-first-serious-wiring
As some member said it should look good in a few years,having waited 25 years to pluck courage to do anything this drastic I expect I can wait a bit long
Many thanks
Michael

Michael Cooper

Member





---
Permissions in this forum:
You
cannot
reply to topics in this forum