Page 2 of 2 •
1, 2

Andre Beaurain wrote:Lennard

Your fat leave variety, isnt it just the yellow leave form?   It grows naturally in Garcia pass near Riversdale, Western Cape.

Where did you find the Cork bark variety?


I have no clue where the yellow leaved one comes from - I have never seen one in nature.
When it comes to the cork bark one, we had a soil restoration project going on a farm where they mined sand. I bought a lot of these to plant them on the farm and this was the only one showing the cork bark.
I have treated the plant with insecticides because I know that certain mites and certain aphids can irritate a plant in such a way that the cambium get damaged and it may look like it is a different variety.
If the new growth age like the rest of the trunk I will know for sure.
Lennard

lennard

Member





Justin Hervey wrote:It appears that they like nothing more than 'being neglected'. The less I fuss over them the happier they seem to be.
Agreed, haha. I love seeing a few others are enthusiastic about portulacaria afras as well. I have love bonsai and I love succulents/cactus....so it feel like the perfect blend of the two. I will have a to take a few pics and post sometime. I really like the examples posted in this thread.

Jesse

Member





Sorry to resurrect an old thread. I forgot I had searched the forums yesterday to find some examples of portulacaria afra in bonsai and replied today in the thread without even glancing at the date of the last post in this thread. ><

Jesse

Member





yep - spekboom are fun !
they were my 1st two trees... 2" cuttings that grew relatively quickly, responded visually in a quick enough way that i could remember where i cut and thus what it did after and wired branches seem to "take" quickly too...
those two cuttings were my gateway drug to bonsai and led me to many many other species...
if someone had given me a 2" pine seedling, i probably wouldnt be writing this right now
posted before, but here they are again
2012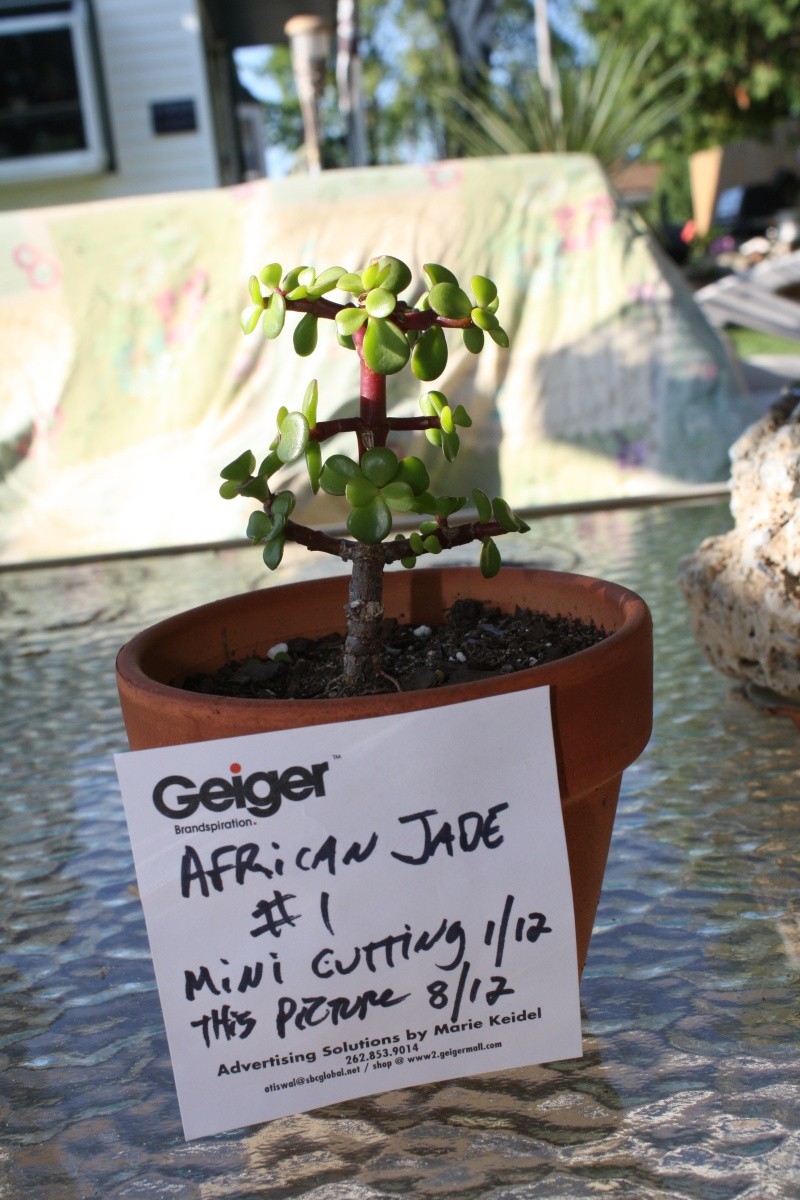 2015
(nice fat trunk obscured)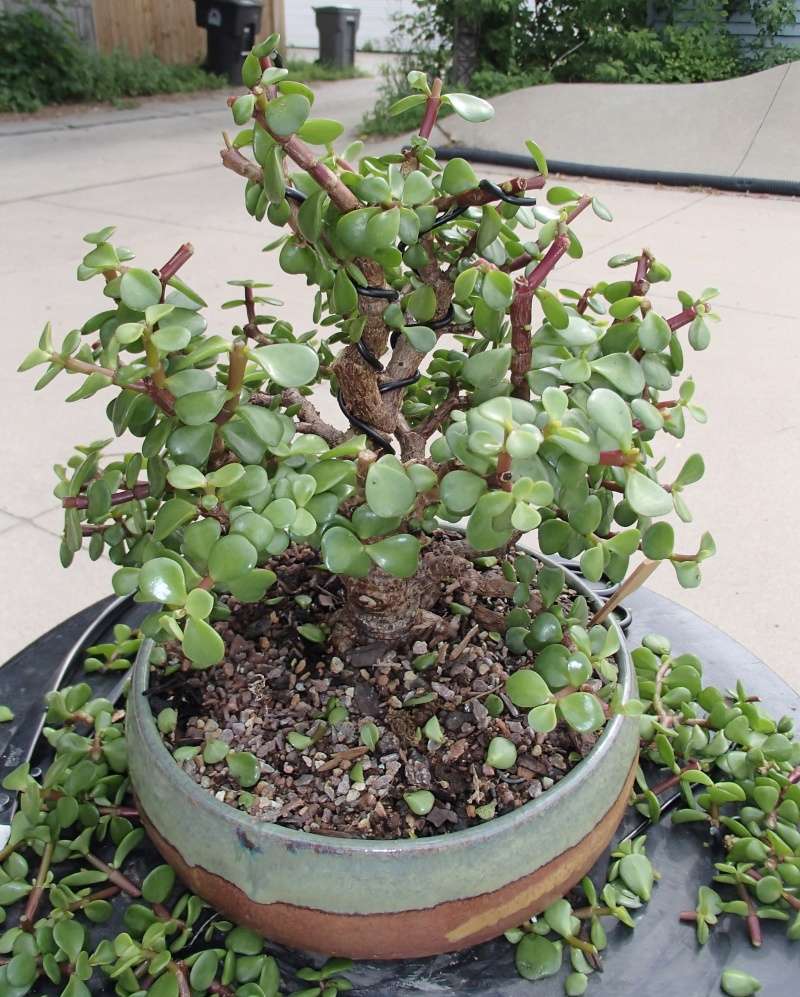 and the other one
2012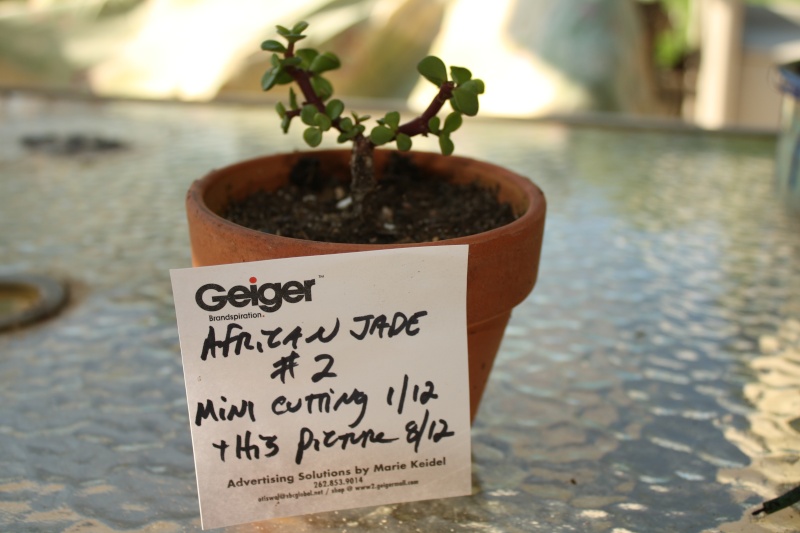 2014 (cant find a 2015 pic)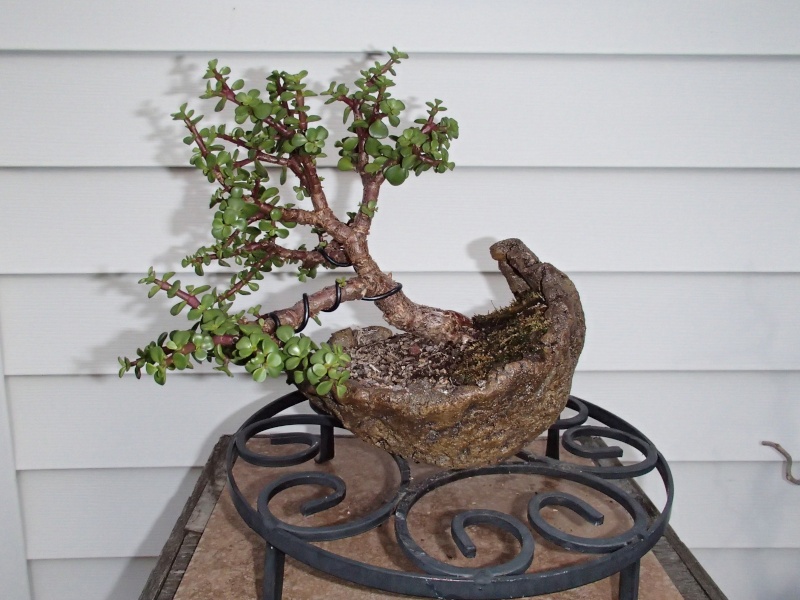 re: winter indoors:
#1 has lost every leaf this year and has never done so before... he is showing new growth - whew !
#2 lost most of its leaves last year, but this year it hasnt lost any - weird !
both get the exact same light and temperature, but both cases were probably due to overwatering... lesson learned i hope.

kevin stoeveken

Member





Very glad to hear that it made it!

geo

Member





Thanks for sharing. What are you feeding them with Kevin (hopefully I have the name right)? They seem like they have made great progress in 3 years.

Jesse

Member





geo wrote:Very glad to hear that it made it!
me too !
inspirational gifts are always sentimentally precious to me and i would hate to lose one of these two.
jesse - yep -kevin it is...
i dont feed anything special...
whatever inorganic is cheap, coupled with composted chicken chit and fish emulsion every now and then.
plenty of it in the spring, summer, fall and then only a weak inorganic solution once a month in winter.
_________________

AAC Original Milwaukee Wi. Chapter - North America
aka beer city snake
link to ARBOR ARTS COLLECTIVE BLOG

kevin stoeveken

Member





Page 2 of 2 •
1, 2

---
Permissions in this forum:
You
cannot
reply to topics in this forum