Last december 23, I bought this gmelina elliptica because I couldnt refuse the 500php or around 11usd price tag.
Its around 1.25 foot high.
Here is what it looks like when I got it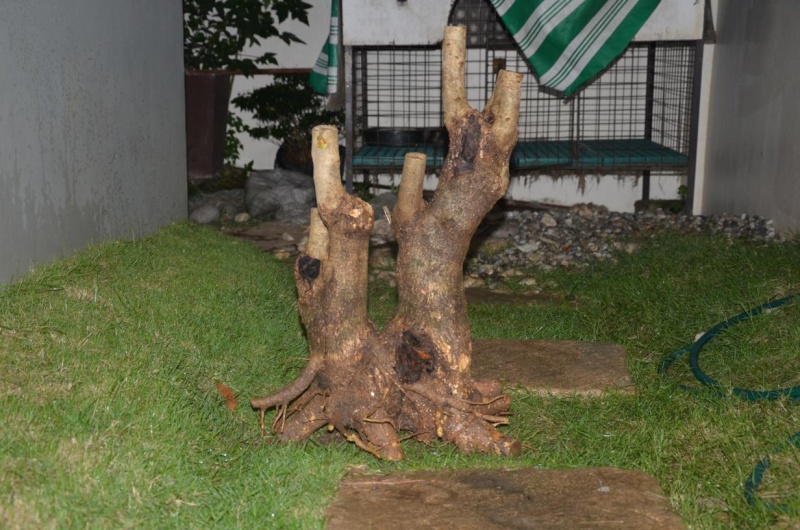 The other side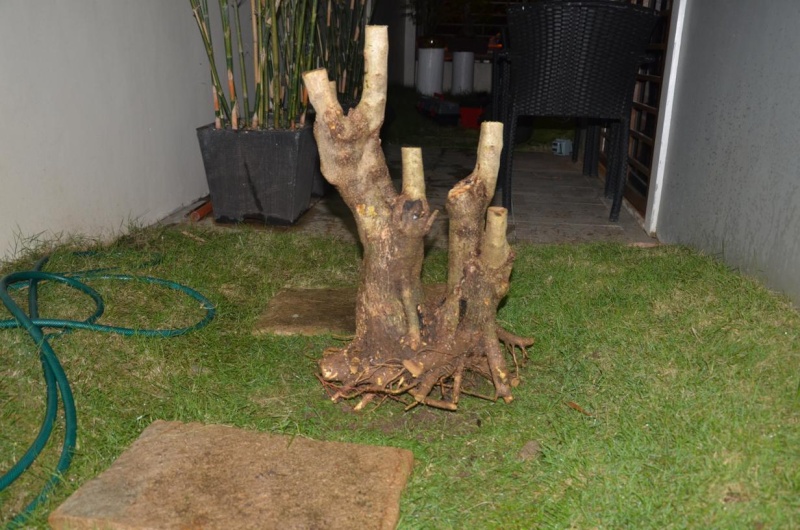 Here is how it looks like after 5 weeks
Its been almost 3 weeks since I took the last picture and it grows very fast.
Some branches might break if I try to bend them now.
This is the fastest growing tree Ive ever had.
My question is, is it okay for a tree to be wired if its only collected for around 2 months?
And also, in your opinion, which is the best front? I think the first image have a better base but 2nd one have a better trunk.
Jason,
not wire, grow and clip. Try and first get it healthy, it needs to redevelop a root core [ a dense mass of roots to look soild like say a block of cheese or wood ] and you have to be careful of the wood rotting, unless you want that.
Normally at the cut off points you try get to the shoots to heal the wound. So you have to do some surgery for the second or third year.
For now, perhaps a gradual shift into a colander into open ground or a very large pot.
Your only worry is the rotting wood.
Too soon for a style, and those upwards cut off parts will probably have to be shortened.
Later.
Khaimraj
Some clip and grow examples -
From a cutting

The cuttings also make great miniatures
from a cutting


Khaimraj Seepersad

Member





Thanks Kaimraj, I followed your advice and Ill just let it build strong roots for now.

Thanks

---
Permissions in this forum:
You
cannot
reply to topics in this forum