Since I started making bonsai pots, they have been heavily influenced by my regular pottery and ceramic sculpture.  The texture of the clay and the color from the wood kiln have allowed me to be expressive, but I've had to learn to reign in my creativity in order to make pots that  can harmonize with trees.  I have learned that "rules" (just as with bonsai trees) are important to make well balanced harmonious pots. Recently I have been allowing bonsai "rules" to influence my sculpture. I like the idea of monolithic structures that seem to be shaped by nature. I lived in Arizona near Sedona for several years, and the red rock canyons and soaring juts of stone have a permanent place in my mind.  Given these influences, I make structures that to me, echo both stone and tree.  I don't explain branch structure, proper taper, or nebari to gallery owners or clients, but I thought it would be fun to show these sculptures to a group of people that understand bonsai.      
This piece was carved from a mostly solid piece of clay and woodfired for 7 days.
27 inches
reverse side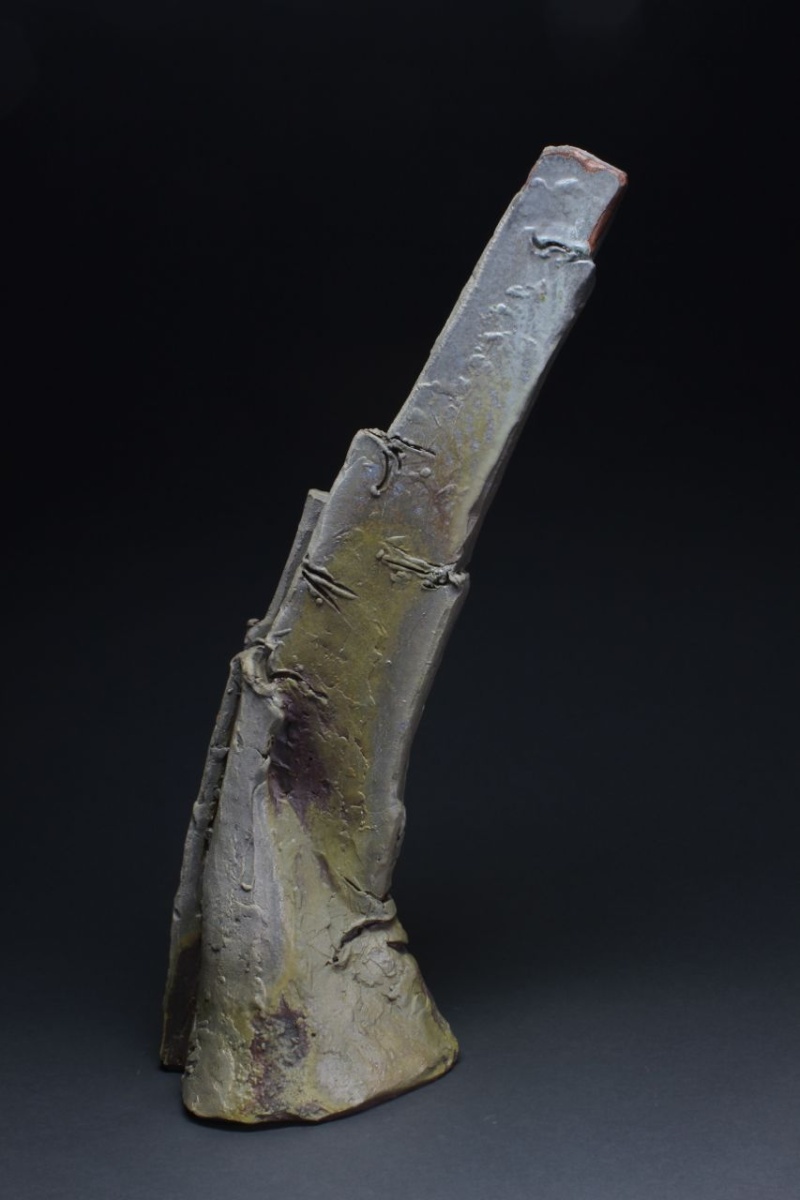 Another one
32 inches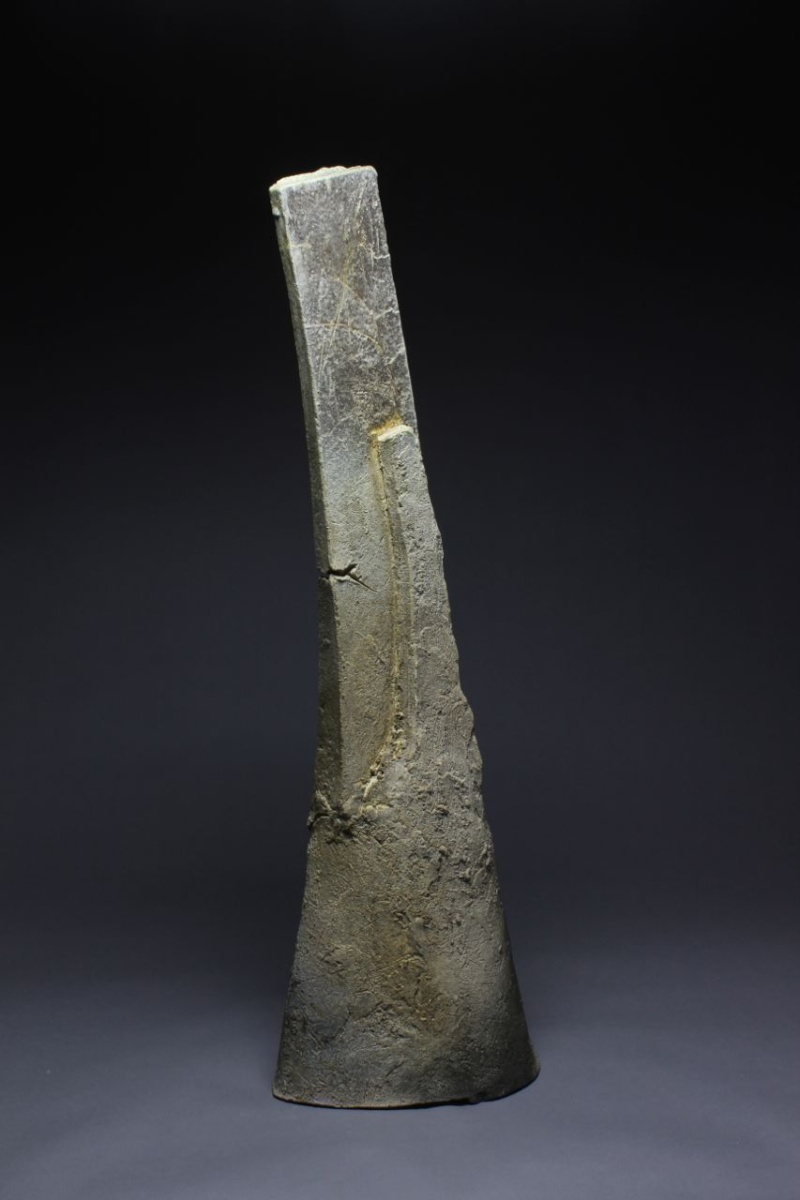 reverse side
-Preston
Last edited by prestontolbert on Tue Feb 11, 2014 5:27 am; edited 1 time in total (Reason for editing : Grammar)

prestontolbert

Member





Preston those are interesting. I would have expected the chop to be less square and more ripped down the sides to make a more pointed jin for the top (chuckle). You are producing some really good items and look forward to more. By the way I think I remember that you run Hemlock Pottery, BUT don't ever remember seeing a website. Care to share?

DougB

Member





DougB wrote:Preston those are interesting.  I would have expected the chop to be less square and more ripped down the sides to make a more pointed jin for the top (chuckle).  (...)
OMG!
Doug, this is Art: it's a blasphemy to have a critical point of view on Art  

You don't understand a darn thing on art, this is not very constructive: to me, it's like a gun pointed to heaven. I can't believe you can't see it's an ode to the 2nd amendment. It's totally un-American, you should be disemboweled, hanged and burned publicly!  

But all right, we can find some Mondrian inspiration there with the straight lines, like like a spur of emotion, bent a bit by culture though (oven too hot?)  

And on the other hand, I find it quite fascinating, it reminds me of Soviet constructivism (although I much prefer Nestor Makhno to Joseph Stalin, I must admit that the artists at that time had inspiration, and personal ways of expressing adult feelings - I like cartoons a lot too)  

Seriously, I like the simplicity of the lines, their purity. 
Trying to get to what's essential. I like that.

AlainK

Member






---
Permissions in this forum:
You
cannot
reply to topics in this forum