Page 2 of 2 •
1, 2

absolutely stunning works... whether created by nature or manipulated by man...
thanks Walter for starting this thread (even though it was a couple years ago)
it is this type of thinking, design and work that really knocks me out...
(and the inspiration for the creation of the Arbor Arts Collective)
i believe Jun referred to this as one of his works:
(if it is not, i apologize to the artist)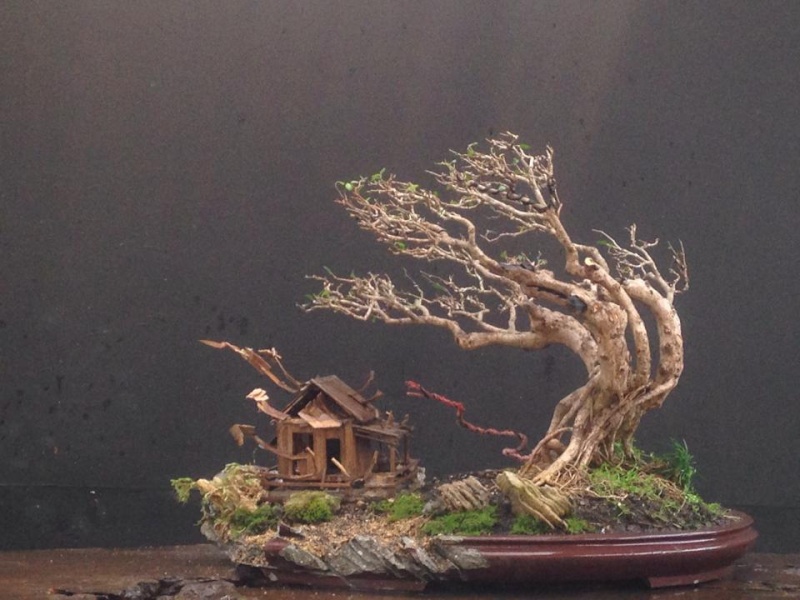 no matter how long i look at this piece, it does not look static...
it
constantly
appears to be moving with every blink and shift of my eyes...
and the deconstructed pot ?
fuggedaboutit !!!
i have been playing with some of that in pots i'm not crazy about or have had "accidents"
while i can "see" this type of potential in some of my trees,
my hands now need to be skilled enough to create what the mind sees...
(oh, yeah... and retirement would be nice for a little extra time to work on such things...
having a job can be such a nuisance, not to mention a real infringement on my time  

  )
looking forward to seeing more of this type of work
(i wish Jun would come back)
kevin
_________________

AAC Original Milwaukee Wi. Chapter - North America
aka beer city snake
link to ARBOR ARTS COLLECTIVE BLOG

kevin stoeveken

Member





Hi Walter,
I'm new to Bonsai (5 months) and while doing research on how to Bonsai I came across your blog and has been a fan ever since. I specially like what you are doing with the Fairytale-style bonsai concept. I am a big fan of these trees and I'm glad that they are starting to get recognition in the bonsai world. I also wanted to share with you one of the very first trees I purchased (I only have 5 trees that are all in the pre-bonsai stage) that I am very proud of. This is my "ENT" (Korean Hornbeam) that I purchased REALLY cheap from a seller who couldn't sell it because of it's odd appearance. As soon as I saw it I immediately saw a magical tree that almost seem to be walking and I knew I had to have him/her in my collection. This image is showing my ENT in bloom two weeks after I had pruned, wired and re-potted it to it's custom made pot that I had commissioned to compliment the tree. My goal for the future is ramification and filling out the canopy. I hope you like it and any feed back is always appreciated. Thanks!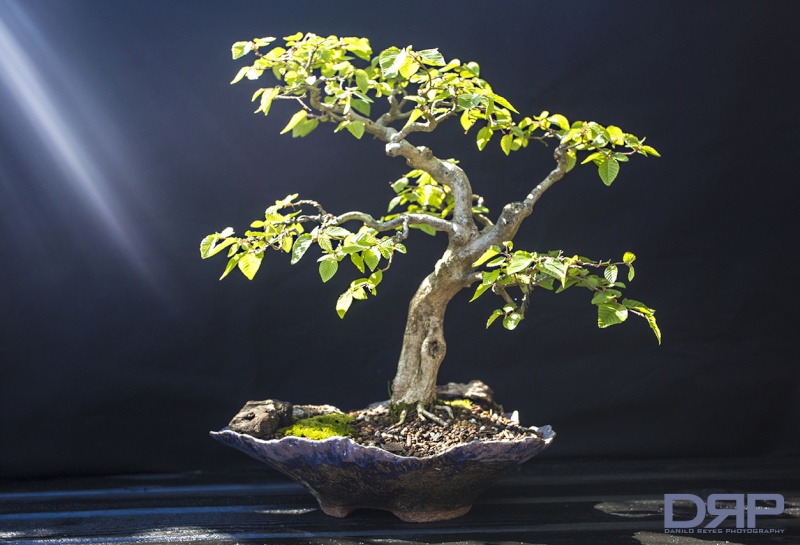 The second image is how the tree looked when I first purchased it from the seller. Here you can clearly see why I call this tree "ENT"... if you look closely you can almost make out a face between the two arms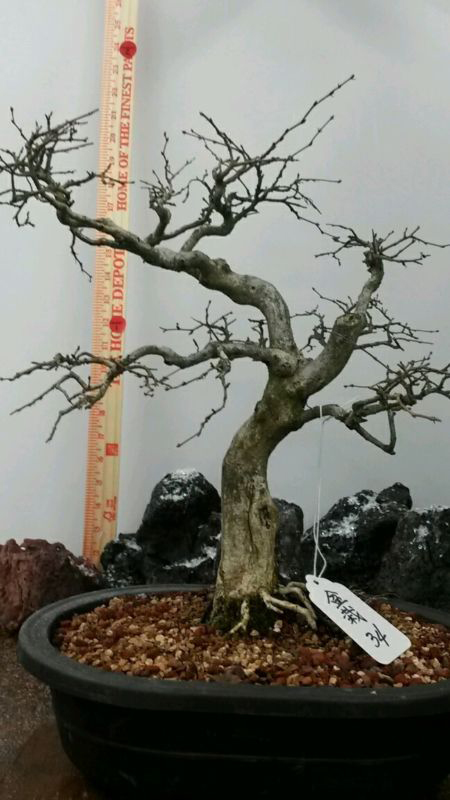 BonsaiDil

Member





I love anything that is unique and beautiful according to the way I define or feel about beauty. How can you define something that is basically esoteric? However these tree images are plausible in that some of them do exist in nature but may not exist in the bonsai lexicon per say. I love anything that goes beyond the accepted and recognized patterns and images we have been brought up on. It is in areas as this where the art is going to find rebirth.

Vance Wood

Member





Page 2 of 2 •
1, 2

---
Permissions in this forum:
You
cannot
reply to topics in this forum