Good Day IBC Friends,
Just want to post my first attempt to bonsai landscape(Penjing)....
a Fukien tea on a big rock (Red Cinder)....just don't mind the wires...
Hope you like it...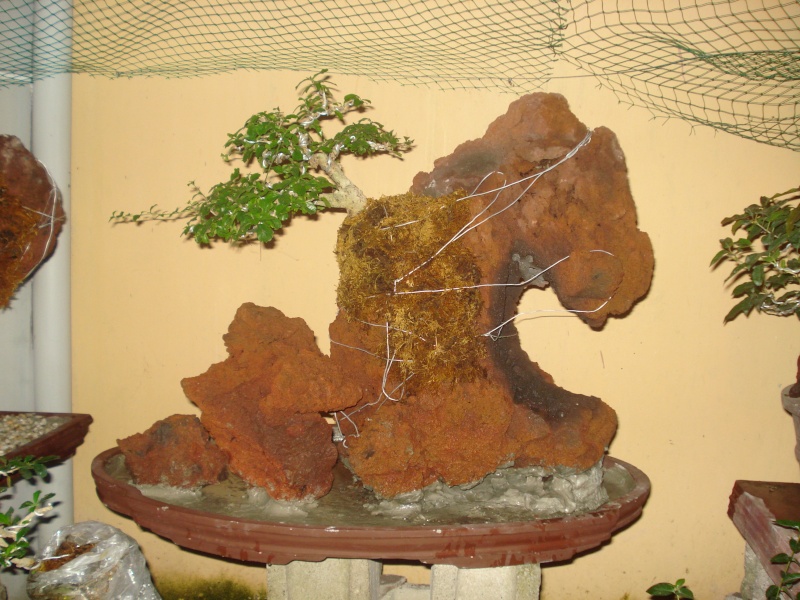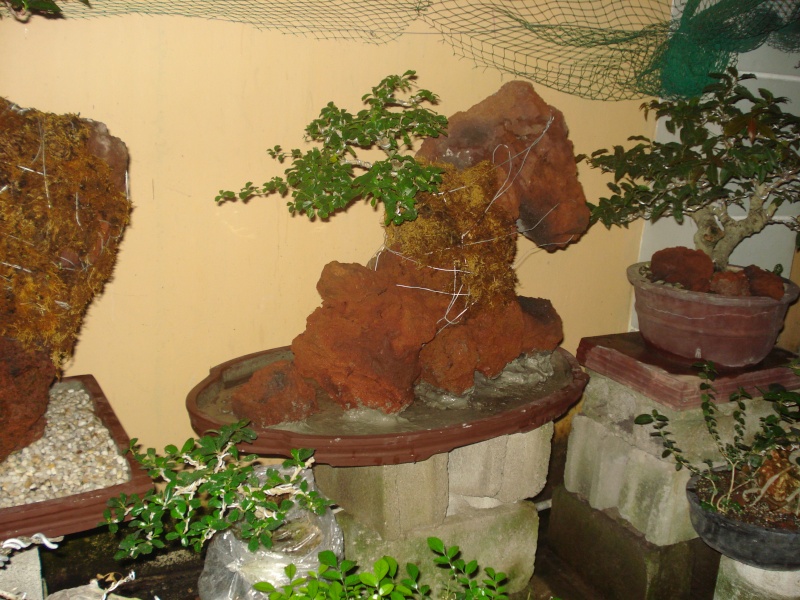 How about that, It looks like a dog on this side, 

  hehehe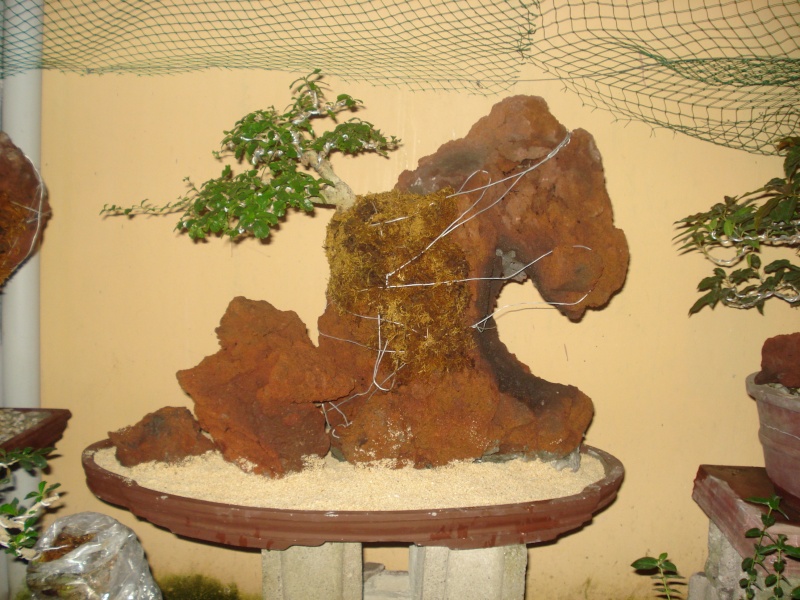 Regardz,
Jed Franco  

Last edited by Jed Franco on Sat Jan 04, 2014 1:09 pm; edited 1 time in total

Jed Franco

Member





Good luck with those. Fukien Tea trees nearly broke my spirit.

Please let us see periodic photographs.

John Jones
Great first attempt! You selected nice rocks! Notice how the rocks lean/move towards the right of the container? I think the trees you use could grow in that direction as well; to create harmony in the Penjing.

Todd Ellis

Member





@John,
Thanks for the comments...I hope this will thrive...
I'll post it's progress from time to time.. 

@Todd,
Thanks for commenting...IMHO, I would prefer or stick with the present look of it...if I would change the trees' direction,
It would appear to be unbalance...and I put the tree there to compliment the uppermost/topmost part of the rock...and create more depth and character. I can see it is more balanced this way..Thanks.. 

Best Regards,
Jed Franco...

Jed Franco

Member





---
Permissions in this forum:
You
cannot
reply to topics in this forum