Hi, just a fun question, in regards to "What's blooming, or flowering" if anything as 2013 comes to a close.
I have the following tropical bonsai blooming under shop lights indoors in the basement.
Fukien tea - Regular Leaf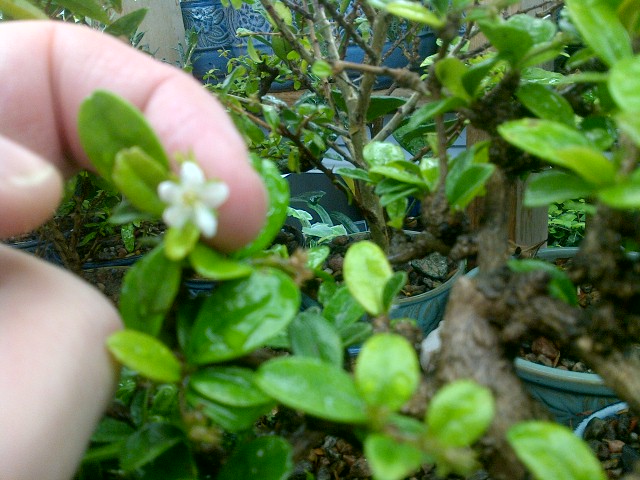 Fukien tea - Mini leaf
Ficus burtt-davyi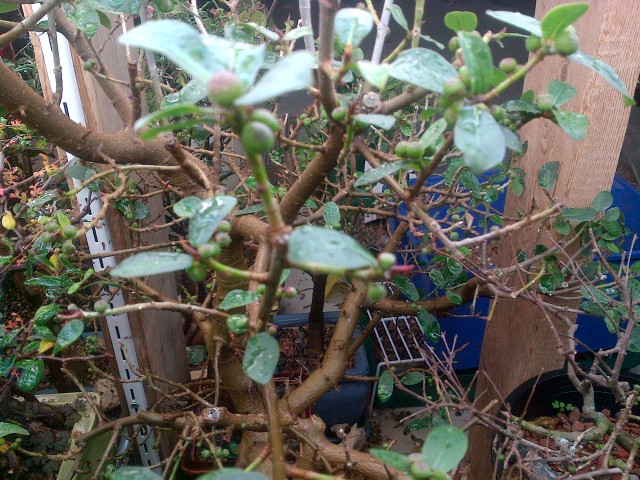 Yellow mallow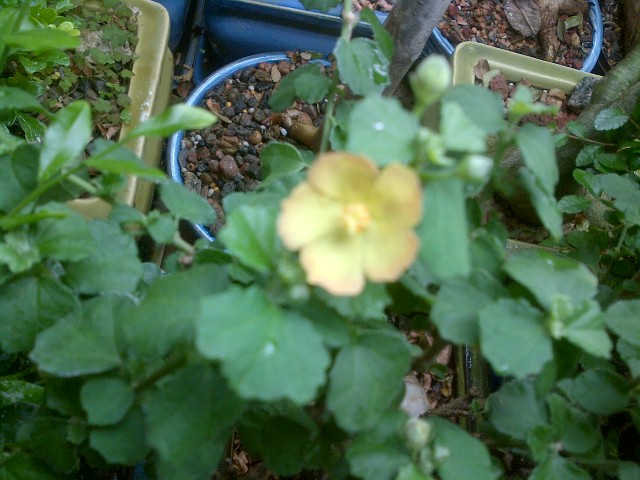 Mistletoe fig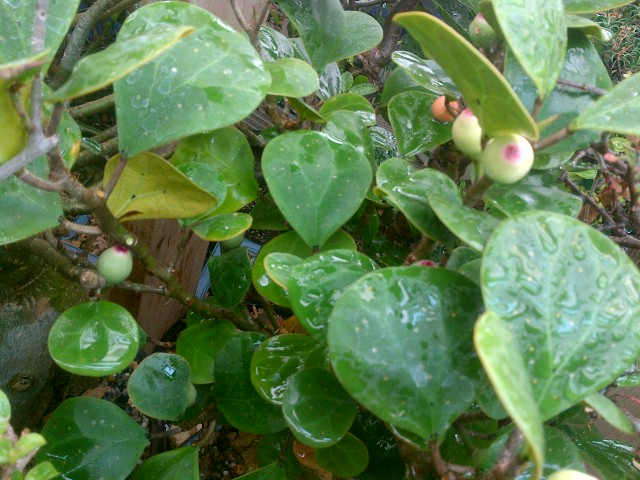 Serissa "Kyoto" (very tiny leaf)
Unknown tree that looks like Chinese pepper but isnt, nor is it a prickly ash. Has no scent, not the flowers or crushed leaves.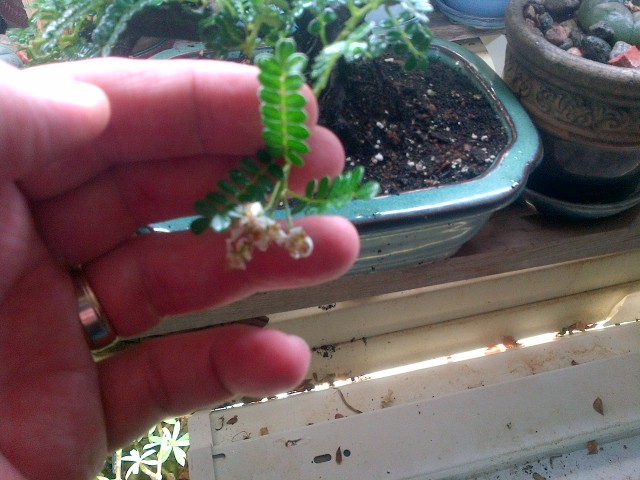 Last edited by caudiciformken on Tue Dec 31, 2013 1:14 am; edited 3 times in total (Reason for editing : Added pic's)
I have a flowering quince that insists on having one bloom going all winter.
_________________
Jim Lewis - lewisjk@windstream.net - Western NC - People, when Columbus discovered this country, it was plumb full of nuts and berries. And I'm right here to tell you the berries are just about all gone. Uncle Dave Macon, old-time country musician

JimLewis

Member





Hello Ken - well as this year comes to a close very little is flowering here because we have had drier and much colder weather than normal.  Most everything has been hit hard by frost and I fear some may be lost, however my Fuchsia thymifolia is still delighting with small dark pink bells.  A nice sight in an otherwise cold-stricken garden.  Sorry I do not have a photo to post at present.

As to your last photograph, it may be Operculacaria, perhaps Operculacaria pachypus because of the flower color.  Operculacaria dacaryi is more common in bonsai use but its flowers tend to be reddish to bronze-colored.   Your photograph is too blurry for me to be certain, but you should be able to check out my guess with a quick web search.

Thank you for posting,
David B.
The only bonsai I have in bloom is a single-flowered Serissa that has responded well to a Dyna-Gro bloom booster. Quite a few orchids in bud or in bloom, because the show isn't till October.  

Iris

bonsaisr

Member





My Prunus mume buds are swelling and should flower anytime! And there is a lonely bougainvillea bloom on my tree overwintering under lights in the basement.

_________________
"Eschew obfuscation"

John Quinn

Member





Iris - I am envious of your orchid blooms!  My orchids are all outside, most quite hardy and native, but the "star" of my garden in winter is (well perhaps once was) a big Dendrobium kingianum (native to Australia.)  It usually (perhaps formerly) graced the rock wall of my garden with lavish garlands of brilliant fuchsia in January through March.  Just the time when a bit of color can provide outstanding inspiration!  Alas, this year it is not faring well…  I hope it will survive but we have had the coldest and driest year in recorded history.  Ah well – I shall look forward to February and the coming of many Calypso bulbosa and then in March with Cyripedium californicum and Epipactus gigantea.  Perhaps this is my call to stick with natives!  Although this year has been a stress on even them.  I fear that global change may not look kindly our local climate.

marcus watts

Member





I have a few things randomly blooming in the back yard, we have had a few cold snaps, but nothing too bad yet.
A few random azaleas: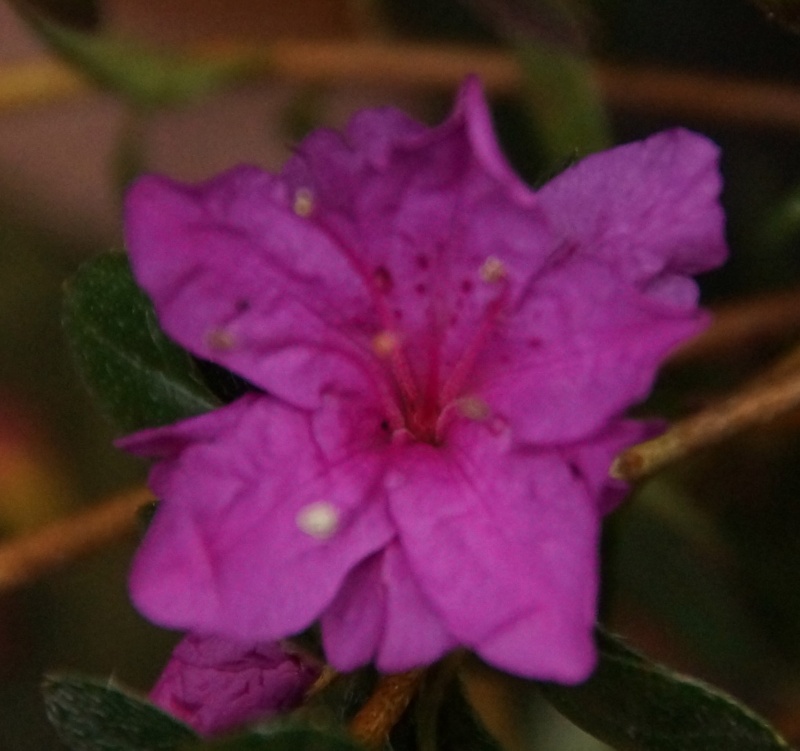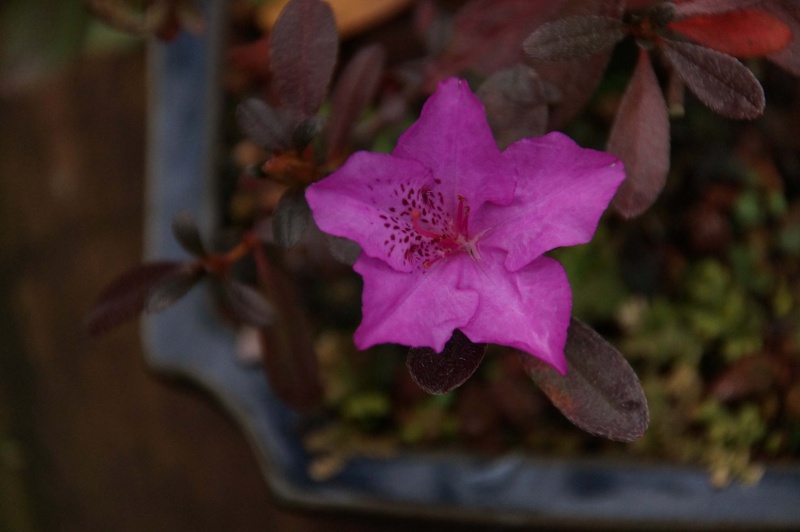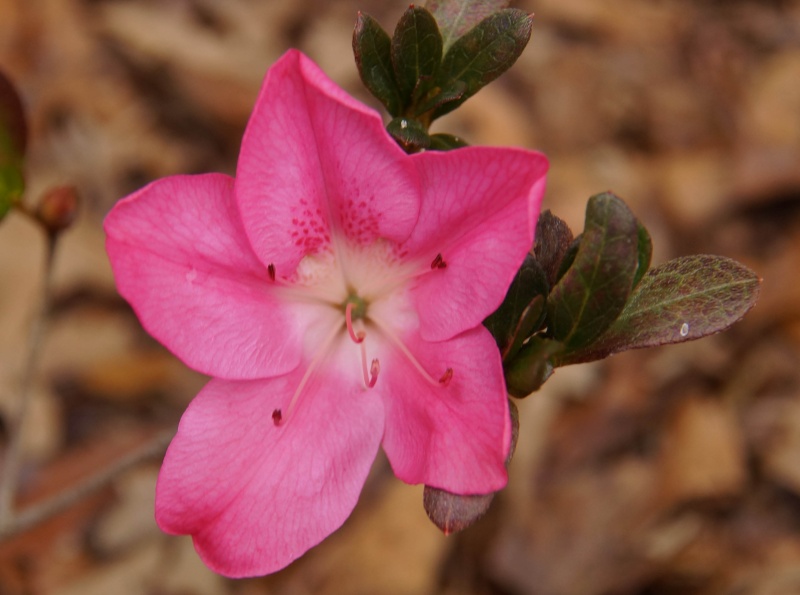 Several serissas: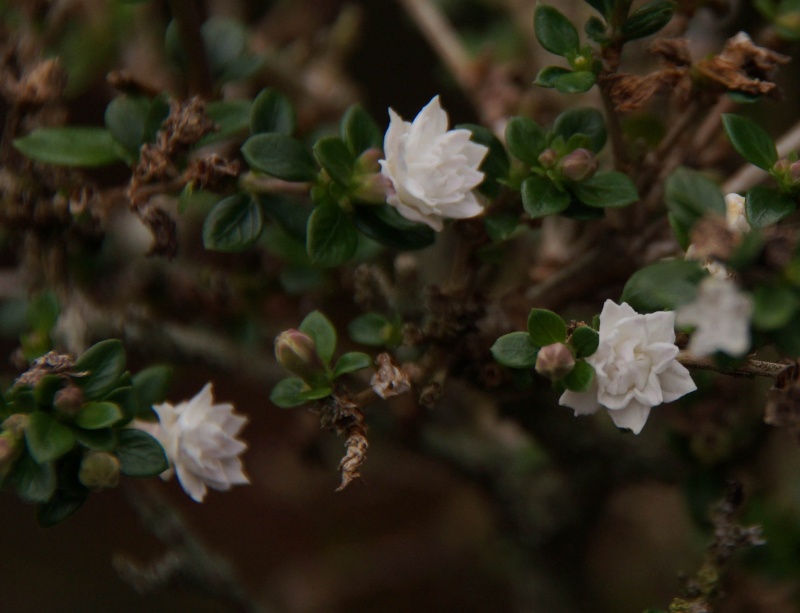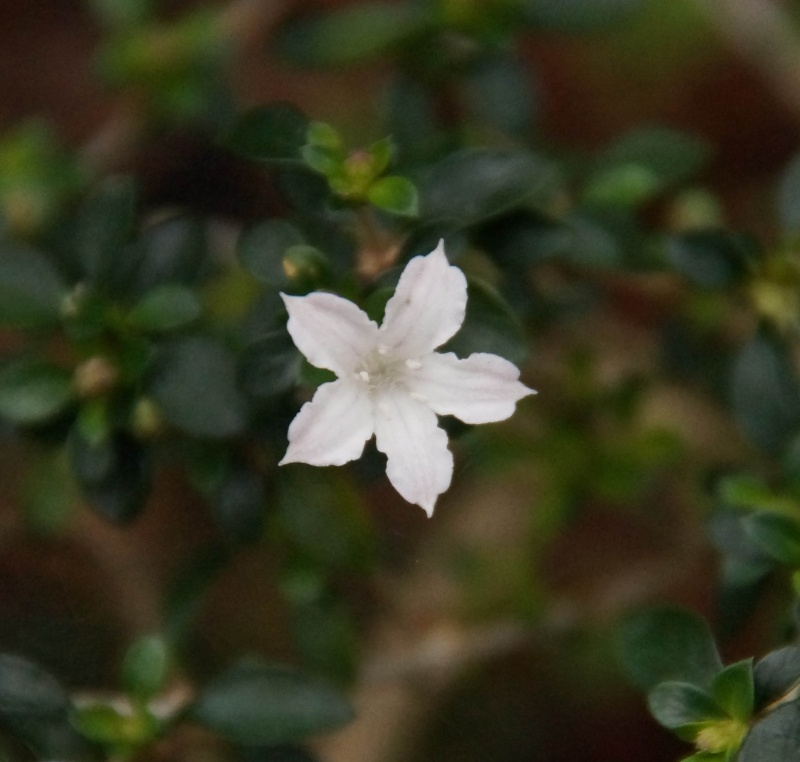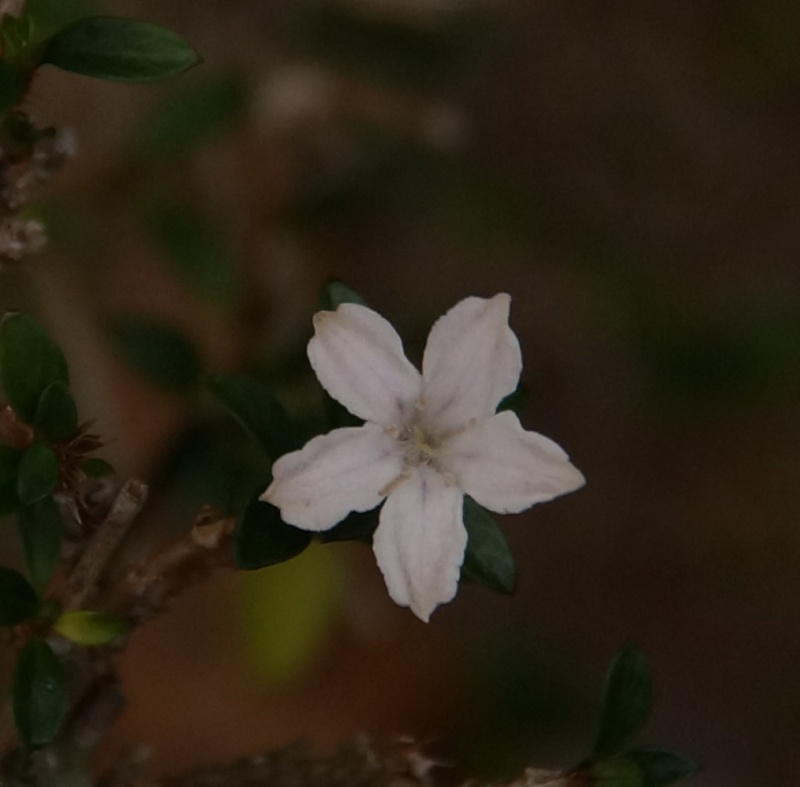 Rosemary: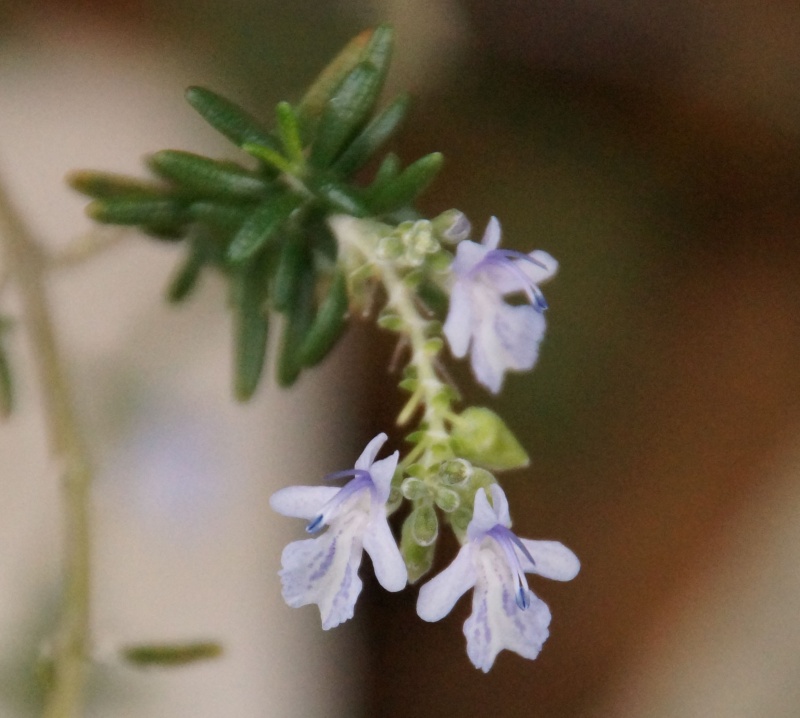 A Quince working on blooming:
Lastly, my calamondrin orange.  It must be confused as it has been cool of late.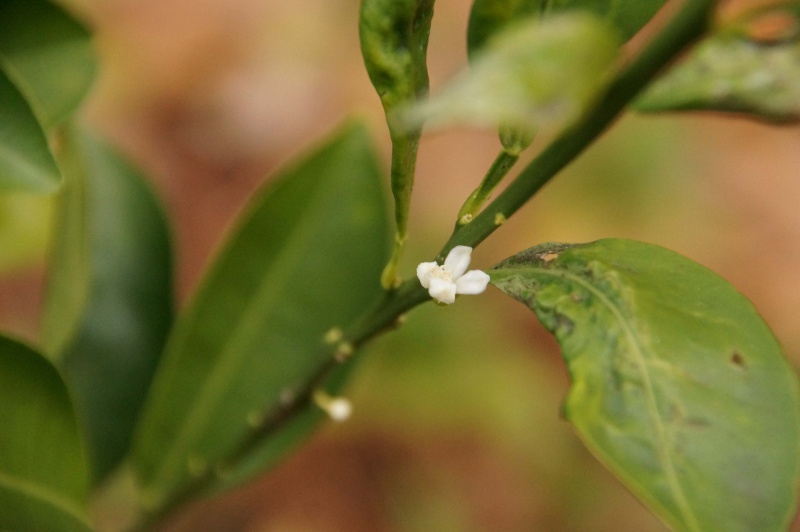 Hope you like them and Happy New Year!!
John O. Lee

John Lee

Member






---
Permissions in this forum:
You
cannot
reply to topics in this forum